If you are an Apple product user, which search browser do you use? Many of you might be wondering which of Safari and Edge is better and why? I am sure this is many people's question. You will need to examine a few things while deciding which browser is better and which has the edge over others. Microsoft Edge quickly rose to the top of many users' list for "Default Browser". Even though Edge was designed to be the default browser for Windows 10, it is very well-suited for macOS.

How does Edge compare with Safari, Apple's default Mac browser? In key categories, we compared the browsers and found some surprising results. You can read on to find out which browser is best for Mac and which one might be the best for you.
Comparison:
The design
You're likely to spend a lot of your time looking at your web browser while using your Mac. Therefore, it's crucial to choose a browser that is attractive and easy to use. Is there a browser with a more appealing design than Safari or Edge? Both are very sleek and easy to use.
Safari is more dependent on icons than Edge. However, they might be easier to see than Edge's more minimalist top menus. In addition, Safari offers Dark Mode if you like that look or need it to be activated at a specific time of the day.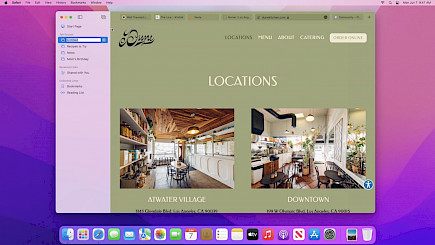 Edge is a Chrome-like browser, but Edge has a few additional customizations. Edge can be customized to change its theme. You will also see beautiful pictures and news articles every time you open a new tab.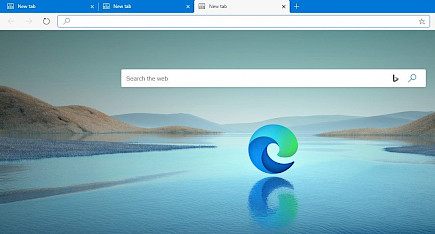 You can choose a specific picture to be your background image with new tabs in Safari. While you won't be able to see headlines, you will see your favorite pages and Privacy Report.
Each browser is unique and attractive. While Edge offers more design options, Safari has more control over tab customization. This category may be a matter of personal preference.
Privacy and security
Both Edge and Safari can be used to browse the internet anonymously and safely. Safari may be the best option, though.
Safari has numerous privacy and security features, such as Intelligent Tracking Prevention, Privacy Reports, and a powerful password manager that notifies you if your passwords have been discovered in known data dumps.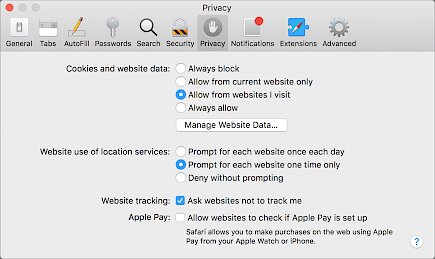 Edge will also block online tracking and prevent access to malicious websites via the Microsoft Defender SmartScreen program. In addition, you'll soon be able to use a super-secure mode in Edge to address a JavaScript vulnerability that may allow malicious malware through.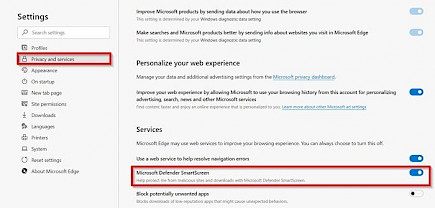 Safari allows you to customize program your tracking prevention. It gives you a better understanding of who is after your data than Edge. I believe Safari is the clear winner in this battle to keep your Mac safe while you are online.
User interface
Microsoft Edge isn't trying to be anything more than Chromium alternatives like Opera and Vivaldi. Its user interface is simple and works well. You can type in your search terms and get quick links to websites you frequent. Although it is annoying, you can easily turn off the news feed.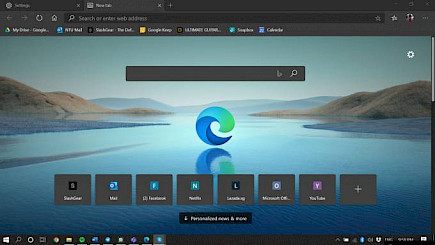 The Safari has a slightly larger-than-average address bar, which makes it easy to do Omnibox searches. The handy profile icon also makes it easy to manage, create, and use numerous profiles. Simultaneously, the Edge menu provides quick access to browser settings, extensions, advanced web applications, and other capabilities.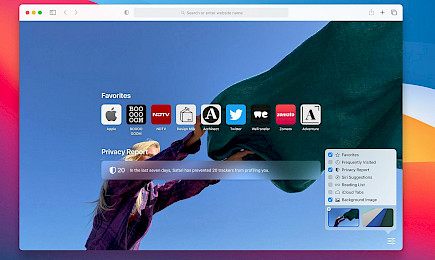 Performance
In terms of performance, Safari on the Mac is almost unbeatable. Apple is an expert in hardware and software. Microsoft Edge isn't behind the curve with its new Chromium technology. My experience shows that Microsoft's browser performs nearly as well as Safari.
Microsoft Edge is technically more compatible with websites because of Chromium engine integration. If Safari is having trouble accessing a website, Edge almost guarantees that it will load in Edge.
What about battery life? Just like any native macOS application, Safari excels in that department. However, Chromium's efficiency has improved over time on the Mac. As a result, the Edge won't cause excessive battery drain.
Extensions
Both Edge and Safari have great features. But browser extensions can make it even better. You can download extensions and add them to your browser. They can be used as tab managers, grammar editors, and ad blockers.
Developers have made it possible to download many of the same extensions for Safari and Edge. In addition, developers have ensured that their extensions are available in both the Chrome Web Store and the Mac App Store.
Yes, you may use Edge extensions with Google Chrome extensions. Edge was created to allow Chrome Web Store extensions to be used with Edge. As a result, there is a vast library.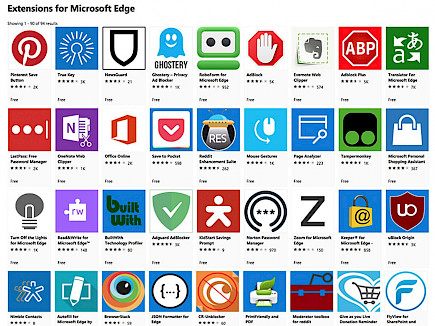 Safari will use the Mac App Store to install its extensions. However, the Chrome Web Store has more extensions than the Mac App Store, so the Chrome Web Store is the clear winner.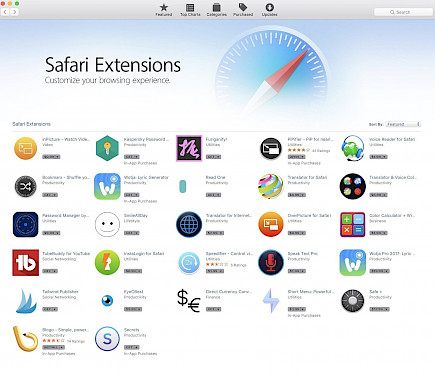 Chrome extensions can make Chrome and Edge drain a lot of CPU. This category could go either way. Edge is the best choice if you are looking for a lot of extensions. Safari is the best choice if you want your Mac's performance to be fast and efficient despite extensions.
Which one to prefer between the two browsers?
Although Edge and Safari are not identical, they work well together on the Mac. If you love Safari's design and extension options, Safari may win the award based on the above categories.
If Edge is your preferred browser on Mac, or you feel it outperforms other browsers based on your needs, We recommend Edge as a Mac browser. No matter what browser you prefer as your default browser. You will have a secure and robust program that allows you to browse and stream fast and efficiently.

You might also like