MacOS 12 Monterey is now available for download, and it brings a host of new features that are available to Macs as well as MacBooks, particularly to the latest models that run M1 Pro and M1 Max that were revealed in Apple's Oct. 2021's event.
More details about the new features and release date will be discussed in this article. So, read the report to the end to find out more about the topic.
Let us Begin…
The macOS 12 Monterey is now made available for download. And we must say, it adds a variety of new features that are available to Macs as well as MacBooks. Particularly to the latest models that run M1 Pro and M1 Max that were revealed in Apple's October 2021 event.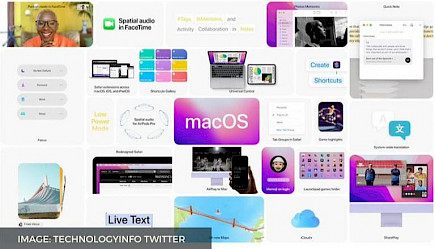 This release includes features you can already access in iOS, including shortcuts and the new Safari. Other features, like Universal Control and SharePlay, were revealed during the WWDC conference and are expected to be released in the next few months, which may disappoint users who had hoped to test out the features.
Compatible devices with MacOS Monterey
The following devices are compatible with macOS 12 Monterey:
iMac late 2015 and later
iMac Pro 2017 and later
MacBook Air early 2015 and later
MacBook Pro early 2015 and later
Mac Pro late 2013 and later
Mac mini late 2014 and later
MacBook early 2016 and later
Release date of MacOS12 Monterey
At Apple's recent "Unleashed" event, the company revealed that macOS 12 Monterey would launch on the 25th of October. It was released on the 25th of October. It is a free update for everyone with a compatible system, as usual.
Check the system requirements above if you're not sure if your Mac or MacBook is suitable. The macOS 12 Monterey update may be downloaded via the Mac App Store or from the System Preferences menu on your Mac.
MacOS Monterey Features
Universal control
This useful feature lets you utilize one keyboard and mouse as well as switch from a Mac to an iPad. Make use of the trackpad on your MacBook and then slide it seamlessly into your iPad.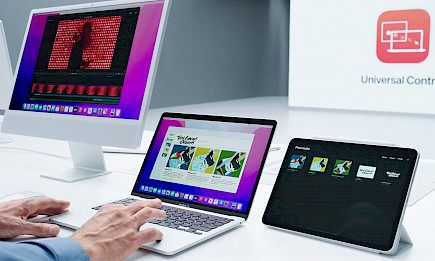 It is also possible to transfer files using drag-and-drop between your iPads, MacBooks as well as iMacs, and others. Again, there's no need to set anything up; simply place your devices close to one other and move your cursor between them. This may turn out to be one of macOS 12 Monterey's most valuable new features.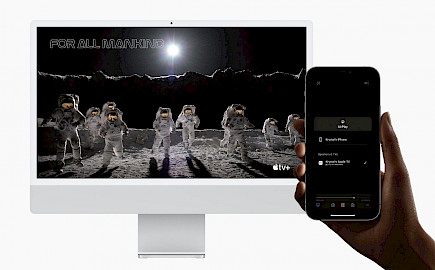 Apple has confirmed that the feature, as well as SharePlay, will be added in the next version of Monterey. However, suppose you're using the iOS gadget. In that case, you can use SharePlay right now, and it has been restored to the latest version of iOS 15.1.
Facetime
This past year has changed the ways we work and communicate, a shift in radical ways. Video calls are now more crucial than ever. Therefore, it's great to witness Apple adding new features to FaceTime calling within macOS 12 Monterey.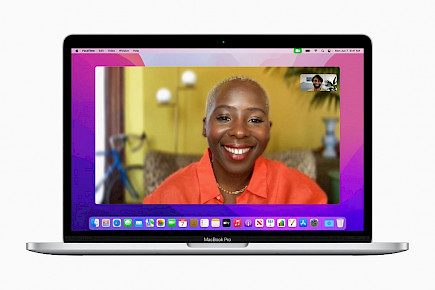 This includes the ability to use spatial audio (a major theme in theApple WWDC 2021 conference keynote). Therefore, depending on where a person is sitting, their sound will feel as if it's coming from the position they are in.

Additionally, there's Voice Isolation that makes use of machine learning to reduce background noise, making voices more clear and easy to comprehend.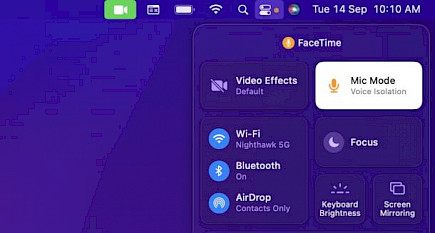 Additionally, there's Wide Spectrum, which does exactly the opposite and implies that all sounds in the environment (as well as voices) are amplified. This could be beneficial in certain situations where you have to hear sounds from the environment in the area where people are.
MacBooks and Macs with the Apple M1, M1 Pro, and M1 Max chip will also be able to blur the user's backgrounds with the help of the Neural Engine. However, this feature has been part of different video calling apps for some time now and doesn't require any special equipment.
The most useful feature is the ability to invite anyone to join FaceTime. This is a great feature that allows anyone to join a FaceTime call, which includes people who are using Windows as well as Android devices. They will still be able to benefit from end-to-end encryption.
AirPlay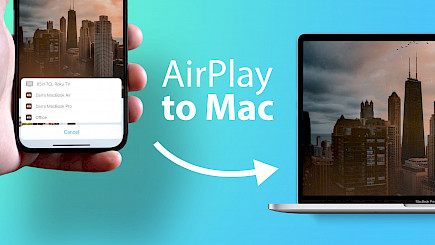 AirPlay on a Mac now allows you to utilize your Mac or MacBook as a speaker or video output.
Shortcuts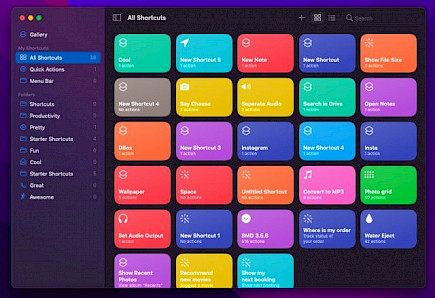 Shortcuts are now available on the Mac. They let you automate the everyday chores. You can create your own or use pre-made templates. They can be activated via Siri without the use of hands, and you can also import Automator workflows using Shortcuts. Shortcuts are integrated into macOS 12 Monterey, including the menu bar, Finder and Spotlight.
Safari Browser updates
The Apple Safari Web browser, the Apple web browser for macOS, is being revamped to work with macOS 12 Monterey. Tabs are now smaller, and the toolbar has been refined, and tabs can be used in tab groups. This allows you to save tabs and group them together to make them easier to access. It is helpful for those who are browsing with multiple tabs open at the same time.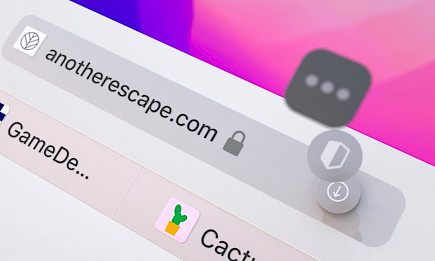 You can identify the groups, and they will be accessible on all devices. If you make a change on a Mac, the categories that are available on iPad and iPhone can also be changed. It is possible to utilize a search bar to search for specific websites, and the tabs bar will change hue based on the site you're browsing.
Notes
The Notes application has been upgraded, which makes it easier to keep track of and collaborate on notes. The quick note feature lets you write notes on any website or app. You can also include hyperlinks from Safari and Maps.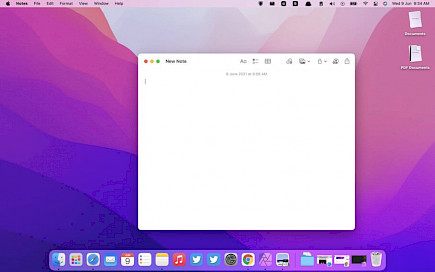 Multiple users can now work on the Notes app, and just like in Google Docs, users can also add comments of their own. In addition, edits made by users can be located in the newly-created Activity View, and tags can be added to ensure that they are easy to locate later.
Focus
The brand new Focus option is highly effective "do not disturb" setting that works for Macs and MacBooks that run macOS 12 Monterey. In addition, notifications can be blocked out based on your current activity.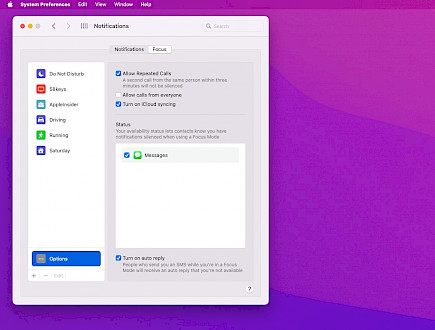 You can change your status to let other people be aware that you're not interrupted. And suppose you have set the Focus for one particular device. In that case, it will be replicated across all of your Apple devices.
Winding-up
The new macOS Monterey brings a new world of possibilities with its robust and charming set of features. So, it is highly advised for all the Mac users out there to upgrade your device to MacOS Monterey and enjoy the flair of computing like never before.
You might also like