Introducing youngsters to technology is not a simple task.
The internet is filled with nuisances that are not meant for young people and that's where the parental controls of MacOS Monterey come into play.
So, consider you have a young boy/ girl who has been gifted a MacBook.
Here's how you can set up parental control on the device.
Parental Control on macOS Monterey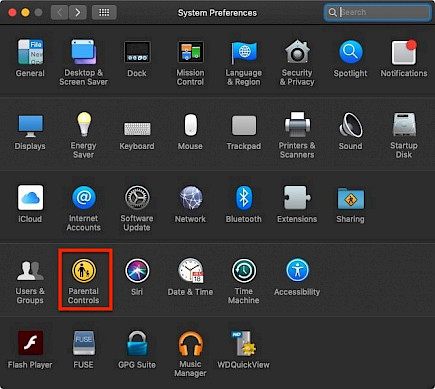 Mac parental controls can be set up easily and will help parents to monitor screen time, block several unwanted websites and limit access to inappropriate content and control access to private pictures.
Through this article, parents will get to know how to quickly make their iMac or MacBook kid-safe. Few more efficient controls can be done by getting GPS tracking alerts, detailed content blocking, screen-time monitoring, etc.
Are Parental controls only for parents?
No, Mac parental controls are not only for parents. The control advantage can be used by People who frequently share their Mac with several people, they can set up parental control to keep up with their privacy and ensure protection. Anyone can privatize their website or certain apps to have self-access.
Basic information before you begin...
In Screen Time on Mac, set restrictions for web content, purchases, apps, and more.
Before setting up control and privacy restrictions, you need to turn on Screen Time. Toggle Set up Screen Time for yourself or Set up Screen Time for a child.
How to set up parental control?
On your Mac, do one of the following:
If you're using Family Sharing: Log in to your Mac user account (make sure you're signed in with your Apple ID).
If you aren't using Family Sharing: Log in to a family member's Mac user account.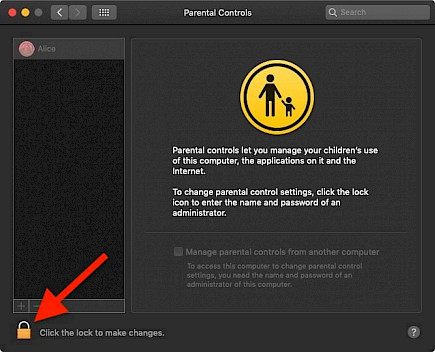 Click on the iconic Apple symbol on the screen, then click on the System Preference option on the left side of the appeared menu.
The System Preference window will get open and then click on the yellow and black colored parental control option.
If the user doesn't have a secondary user account, skip down below to our section on how to set up a child account.
If you already have a second or third user account and want to learn how to modify or enable parental controls on that account, then...
Click on the lock symbol in the lower-left side corner.
The screen will pop up with your password.
After setting the password, select the account you want to modify with parental settings from the left side panel.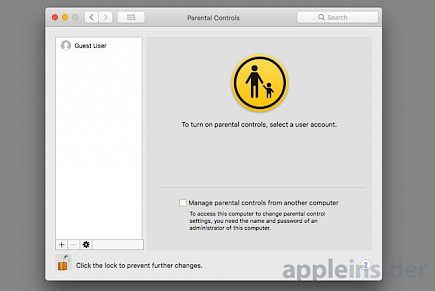 Now you have to specify the parental controls on your Mac. You can set restrictions for different categories: Apps, Web, Stores, Time, Privacy, and Other. Go through each of these tabs and select the Mac parental controls that you require for your protection and privacy.
How to set up a child account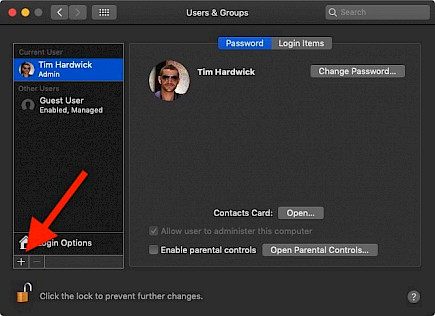 If the user has only a single administrator account on Mac, then they have to create a new user account after clicking on to the Parental Controls icon in System Preferences, then the new account will get created and they will be subject to the parental controls settings.
Winding-up
And by following these simple given steps you can ensure your youngsters only consume content that's meant for them.
Hope you liked this small tutorial. We will be back soon with more intuitive tutorials. Until then, Stay tuned and have a Good Day!.

You might also like