Shortcuts are now available in macOS Monterey.
These automated tools are designed to make repetitive tasks more manageable.
But do you want to figure out how you can use these shortcuts? Well if don't then, this article is for you.
Today, we will discuss how to customize shortcuts. Read this article to the end to find out more about this news.
Here's more about it:
All you need to know about macOS Monterey Shortcuts
If you've previously used shortcuts, the interface for users will be familiar, particularly if you've already used shortcuts on your iPad.
The window for the application uses the familiar left-hand sidebar, with buttons that bring the user into Gallery, All Shortcuts, Quick Actions, Menu Bar, and a Folders section.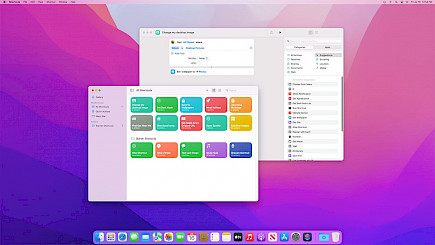 All Shortcuts combine all the Shortcuts you might have created on your iOS device, as well as the tiniest collection of starter Shortcuts. These start points are chosen on behalf of you via Siri, which reflects what Siri has learned about the way you utilize your devices.
This is useful. However, the information displayed could not accurately reflect the work you'd like to complete on your Mac, including Apple's robust newly released M1 Pro and M1 Max Macs.
The Shazam shortcut makes more sense when you're using an iPhone than it does on a brand new M1 iMac, for instance. To access the tools for productivity enhancement, it is necessary to click Gallery.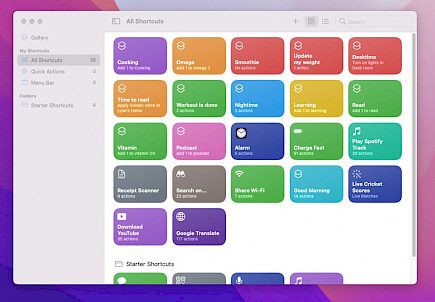 Gallery has a broad selection of shortcuts pre-built and arranged into groups that are categorized, such as Siri-related shortcuts, shortcuts to accomplish tasks, as well as various fundamentals, like accessibility.
You can mix one or more of these shortcuts to create your own or mix any of the numerous simple actions offered by the application to make entirely new shortcuts.
How to Build Completely Customized Shortcuts on macOS Monterey
Let's say you want to design a shortcut to open automatically two apps that will be run in split-screen mode:
Within the Search Gallery, input the word "Split Screen 2 Apps" until the appropriate Shortcut appears.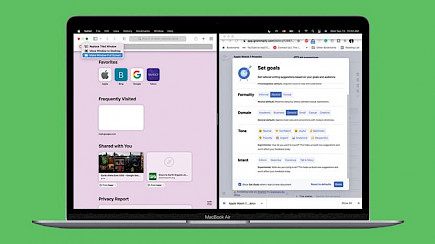 Tap this to access the page with the description.
This Shortcut allows you to set up two applications to run side-by-side and also works together with Apple Watch. This means that you can ask Siri via your Apple Watch to launch Safari and Mail in tandem (once you have defined the applications).
Click Add Shortcut to personalize it. In this instance, select the two apps you would like to utilize in Split Screen.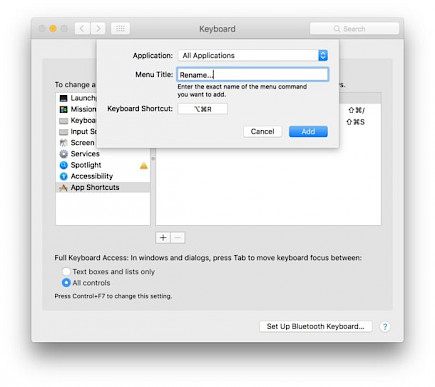 Once you've established the Shortcut, you could drag it to the menu bar by moving it out of the gallery view and dragging it into the menu folder that is on the right side of the app.
You can double-click the Shortcut to edit it, and then under its Settings icon, choose the Keep in the Menu bar.
How to Create a Quick Action on macOS Monterey
You may create Quick Actions that you can use from any location within the Finder. Start the Shortcut, then click the Settings icon, select "Use as Quick Action" as well as either the Finder or Services menu.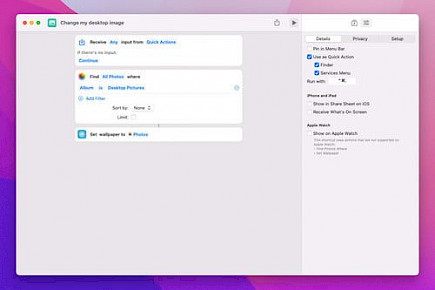 "Add Keyboard Shortcut" is another option in the Settings menu. When you do so, the item becomes a Quick Action and a Service. The keystroke command you intend to use to launch that Shortcut must then be created.
How to Run a Shortcut on Your Macbook?
You can run a shortcut in many ways, but you might require enabling the Shortcut to be displayed in one of these (as a Quick Action, menu item, or other).
Click it to play in the Shortcuts app.

You can save them on your menu bar. It's composed of a Shortcuts icon. Below that is a drop-down listing of all the available Shortcuts.
You can also ask Siri to run the Shortcut as long as you've named the Shortcut and have enabled it.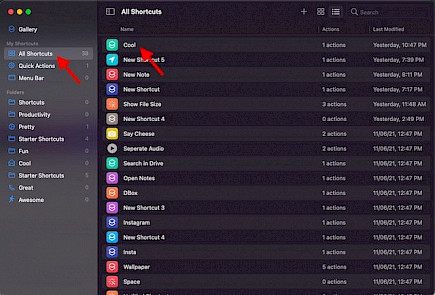 The shortcuts application can be saved in your Dock. When you right-click on the item on your Dock, you'll locate the Shortcut you require within Open Recent or Run Shortcut.
You can also right-click on an object (a picture, for instance) to execute any available shortcut through an option menu. It is necessary to convert it into a "Finder Quick Action" first.
You can use them as a keyboard shortcut.
In the program menu, you may create a Shortcut to operate as a Service.
Winding-up
And just like that, you can customize your Shortcuts according to your needs and demands.
Shortcuts are a great way to manage on-the-go apps and we hope that this simple tutorial will help you get your work done a lot faster.
Good Day!

You might also like