Whether you admit this or not, Apple, like Windows, is susceptible to spyware and viruses. However, because Apple does have a stranglehold on security doesn't imply that hackers or fraudsters can't get in.
With all of the intelligence available nowadays, you might be struck by a cyber-attack at any time. So, as a precautionary step, you can install antivirus software.
So, today we have brought to list a list of our 5 favourite antiviruses that your can download, install and use on MacOS Monterey, fro Free!
Read the article to the end to find out more...
5 Best macOS Antiviruses 2022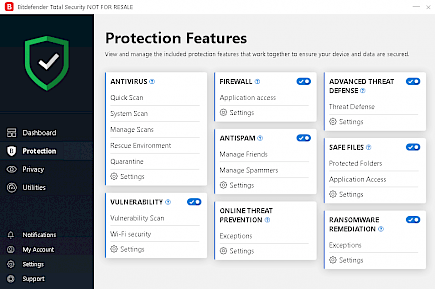 BitDefender has been in operation since 2001, making BitDefender one of the more recognizable names in the world of antiviruses. It offers separate plans and features available for macOS that include:
Create a watch list to protect your most important documents.
Time machine backup protection.
Can block ads that are inappropriate.
Defense and detection of malware that targets macOS
Secure internet browsing that stops the theft of your precious and private data
Protection from Phishing websites
Lightning-fast virus scanning
Parental control to ensure secure browsing for children
There's more!
The security software is priced at $89.99 and supports up to 10 devices. But, you are able to take advantage of a 30-day no-cost trial prior to purchasing.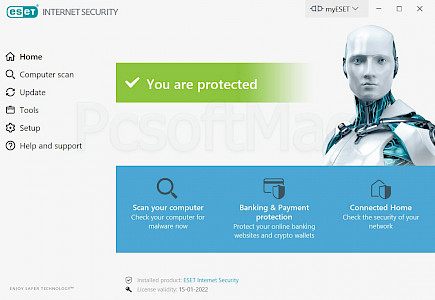 Cyber Security Pro is a comprehensive security program that can safeguard your Mac against threats and errors. It comes with an individual firewall and parental control.
The main characteristics are:
ESET NOD32(r) Antivirus and Antispyware technology
It protects you from phishing websites.
It helps children avoid browsing inappropriate sources.
You can add websites to the list of parental controls.
Ability to configure advanced settings to improve security.
The ESET solution costs $39.99 to get the basic package and $49.99 for the more advanced plan.
Be aware that the basic plan doesn't come equipped with parental control or hacker protection. The good thing is that you can test out any of the plans without cost for 30 days.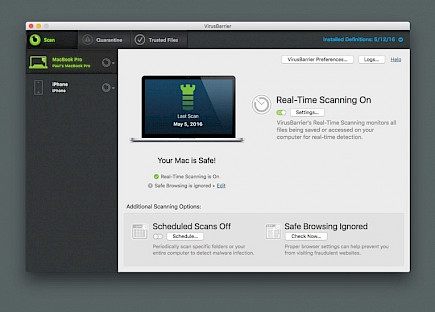 Most likely the most comprehensive security suite you've seen, Mac Premium Bundle X9 is a collection of security applications that are packaged together into a budget-friendly plan. The various apps comprise:
VirusBarrier-Responsible for eliminating viruses
NetBarrier-Blocks access to the Internet by unauthorized users.
Mac Washing Machine - Cleans and boosts the speed of your Mac
ContentBarrier is a tool to protect children from engaging in inappropriate online internet surfing.
Personal Backup automatically protects your data.
The plans start at $69.99 for a year's protection and an allowance per device.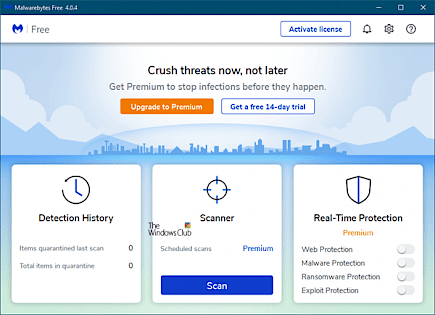 Malwarebytes is light and powerful security software that works on your Mac. It destroys every hint of virus or malware on your system. Don't believe us when we say it. Check out these highlights:
It automatically detects and removes malware such as ransomware, viruses, and ransomware.
It reduces the amount of adware and other unnecessary programs on your Mac.
Fast scanning of malware
The option of scheduling scans to automatically scan your system without having to touch the system.
It stops downloads of apps from untrusted developers.
The cost of this software begins at $39.99/year and allows for only one device. If you wish to unlock additional devices, you'll need to purchase one of the $59.99/year plans.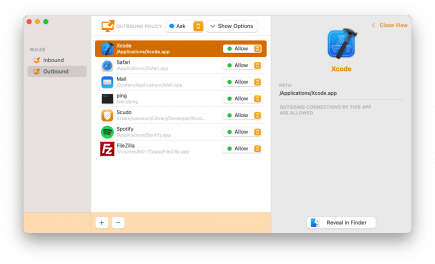 Scudo can be described as akin to a hybrid firewall for Macs that functions as a blend of an application-layer firewall outbound as well as an inbound network layer packet filter.
It offers enhanced protection for Mac's network services against all undesirable connections. In addition, it enhances your privacy from remote computers that try to gain access to your information through the network.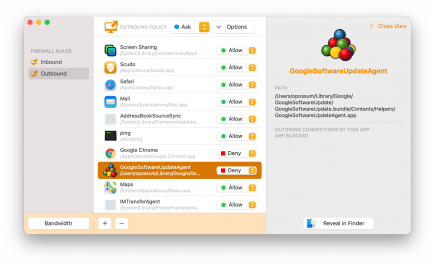 Scudo gives you control over your entire app library, allowing you to choose which apps are able to connect to the network. It does this by increasing the security features of all apps. In addition, all control is handled from one window, allowing for simplicity and security.
Features
Security of network services and shared documents
Limit the application to upload or download bandwidth.
It is easy to monitor connections.
Verify the authenticity, authenticity, and authenticity of the applications.
Make sure you are protected from all privacy-blocking applications.
Winding-up
And those are our top 5 antiviruses for MacOS Monterey, but they work really well on almost all macOS. You can download and install any of them from either the AppStore or from their official webpage and improve the security of your MacBook up a notch.
Also, do not forget to visit the Appstore and get a hold of more free apps.
You might also like