Do you know that the job market is not that happening as it may look like?
According to the Bureau of Labor Statistics, the shortfall of engineers in the United States would reach 1.2 million by 2026, while 545K software developers would have left the market by that time. That's not good news, right? Where people are looking for jobs and employment in a similar way, the market is in demand of skilled workers who can provide their expertise. This is the reason Apple and Google have approved so many coding learning apps for kids. In this article, we will check out the apps that Apple and Google want today's kids to use to learn coding, for their bright future, and for the future fulfillment of market demand.
As now we live in an increasingly digitized world, computer coding is critical for children's future success. These transferable abilities allow children to learn relevant and competitive skills while also cultivating a problem-solving attitude at a young age.
10 coding apps for toddlers(certified by Apple & Google)?
As nobody becomes a genius overnight, today's kids need to be nurtured in a way that they are able to fulfill the future market demand. This is the secret behind why Apple and Google want these coding apps to be used by kids for learning to code and becoming the bright future of the world.
Teaching a youngster a new language is similar to learning to code. If you start teaching kids sophisticated skills like computer coding when they're young, they'll absorb it fast, use it in a variety of ways, and continue to nurture it for decades.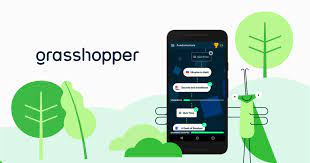 Grasshopper may be downloaded for free on iOS, Android, and any web browser. Your progress is kept in sync across all of your devices. This app allows the kid to learn how to create real JavaScript with entertaining, fast lessons on their phone. As your skills improve, the kid is able to proceed through increasingly difficult stages. For your next step as a coder, kids graduate with essential programming abilities.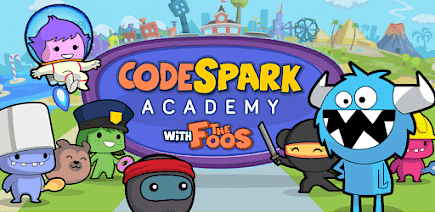 The most popular home coding app for kids ages 5 to 9 is codeSpark Academy! This award-winning software has taught the ABCs of computer science to over 30 million youngsters in 190 countries using the charming code characters, the Foos.
codeSpark Academy teaches the fundamentals of computer programming and key coding skills through a range of interactive learning activities such as puzzles, games, step-by-step creative projects, game creation, and offline printouts, all of which may be supervised by parents.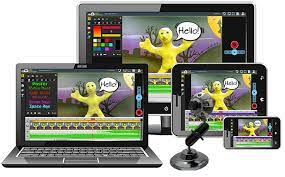 Kids may work with animations on a zoomable, scrollable timeline with Cloud Stop Motion. Before an MP4 video is rendered, sound effects, music, titles, credits, and speech bubbles can be added. This software is ideal for kids and parents alike, since it has a large collection of sounds, backdrops, and styles.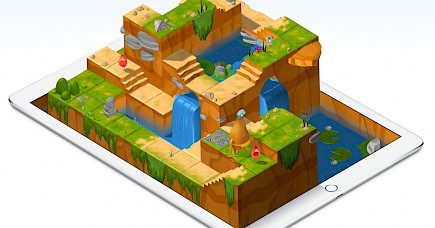 It is a game-changing software that makes learning and experimenting with coding enjoyable. You may learn the basics of coding by solving interactive puzzles in the guided "Learn to Code" classes, or you can experiment with a wide selection of challenges that allow you to try out a variety of different coding experiences.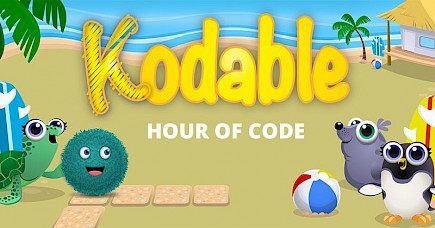 Kodable is a multi-award-winning coding program for children ages 4 to 10. It covers everything your students need to know about computer science, from zero to JavaScript, and it's used in more than half of US primary schools.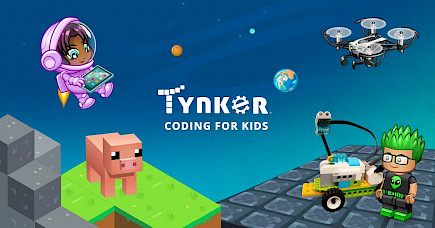 According to Google, the app is ideal for children who are just starting to read. By connecting image blocks to move their characters, children aged 5-7 may learn the principles of coding. As you meet all of the characters, you'll be exposed to block coding. Kids get to create their own aquarium with a variety of marine animals, accessories, and music. Assist Gillie, the goldfish, in navigating a maze in order to gather riches. Kids learn how to sequence events, see patterns, and think critically.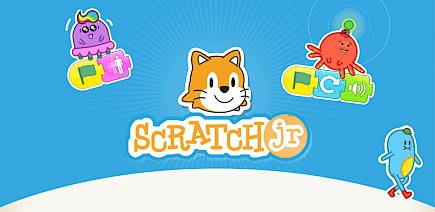 ScratchJr is a beginner programming language that allows kids (ages 5 and above) to build interactive tales and games. To create characters to move, hop, dance, and sing, children snap together graphical programming pieces. Children may change the appearance of characters in the paint editor, add their own voices and music, and even enter photographs of themselves before using the programming blocks to set up their avatar.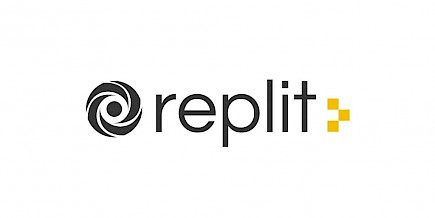 This is a straightforward yet effective online coding tool. It's ideal for first-time coders, but it can also be scaled to meet the demands of professors and experienced programmers with decades of experience. Replit works on all devices, including Chromebooks, and supports all programming languages, including Python, Java, Javascript Plus HTML/CSS, and C/C++.

Tinkerblocks is a coding software for kids aged six and up that offers a language-free digital toy! Let your child's creativity run wild as they create their own "Magic Eight Project" or "Fun Alarm System. Tinkerblocks introduces children to coding with a basic programming language that they can manipulate. Tinkerblocks will teach you the basics of coding, which is the language of today's technology.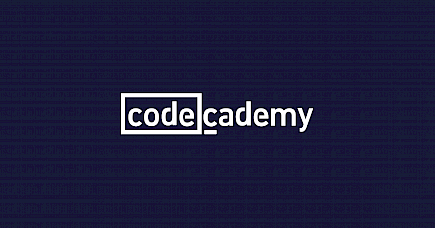 Codecademy Go is a web-based tool that allows you to study and practice what you've learned anywhere, at any time. The simple method to learn to code. When compared to the other coding applications I've tested, this one does the greatest job of combining learning, practice, and practicality via articles in one location.
Wrapping Up
So if you have kids and you want them to have a secure future, you need to start nourishing them from today, don't wait for them to grow up till age 18 to decide their career. The more you expose them to new learnings, the more they gain knowledge. Coding is one career that is going to have excessive demand in the future.
And don't forget, an early start is always great.

You might also like