Recently the news about MacBooks Scanner issues flooded the market. Apparently, the MacBook was unable to scan documents and pictures. Even if it did they could not be saved properly. The same problem applied to external devices. If you use a scanner with your Device, the Macbook will not be able to connect with it.
So, what is it? Is it a bug? Or, a major technical glitch? Is there a way to avoid it? In this article, we will try to answer all those questions and we will also discuss briefly about the ongoing scanner prob and its sources.
So, put on your learning caps, and Lets us begin.
Everything about the scanner issue
Apple admitted that there were problems with macOS and scanners. Some users reported issues when trying to use the scanner with Preview, Image Capture, or within Printers and Scanners preferences.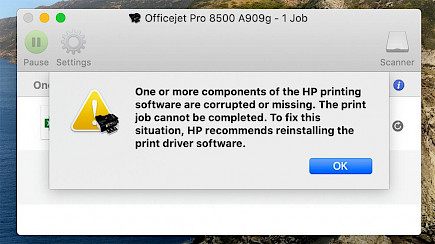 The error message tells users that they do not have permission to open the application. It also includes the name of the scanner driver. This message tells users to contact their computer or network administrator to get assistance or that the Mac has failed to connect to the device (-21345).
A support document posted on Apple's website states that this bug in macOS will be fixed in a future version. The document states that "This issue will be fixed in a future software upgrade." Apple provided a temporary fix.
How to fix the scanner issue
These steps will work until a permanent fix is available in a future macOS software upgrade.
Stop opening any open apps on your Mac.
Choose from the Finder menu, Go to Folder.
Enter "/Library/Image Capture/Devices" into the box and then click Return.
Double-click the app name in the error message in the new window.
Close the browser and then open the app that you used to scan.
If you get the same error while scanning with another app, follow these steps.
Scan documents using your Mac
You may not require any special software to scan images if you have a scanner and/or a printer that has a scanner.
Before scanning, open your scanner. Follow the instructions to scan docs with either a document feeder or a flatbed scanner.
Open and linking the scanner with Mac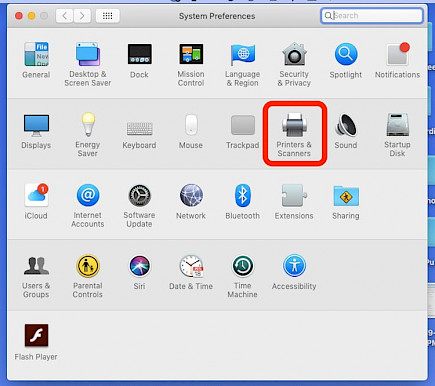 Connect your scanner to your Mac by plugging it in and turning it on.
Select Apple > System Preferences, then Printers & Scanners.
Choose your scanner from the list on the left, then click the Open Scanner button on the right.
If your scanner also functions as a printer, you may need to click Scan on the right before you can click Open Scanner.
If you don't see an Open Scanner button, you may need to configure your scanner or read the instructions that came with your scanner to learn how to scan.
Scanning documents with a document feeding scanner
For this method, you will need an external scanner. Nowadays, most printers come will added scanner functions. So, if you have a recent-model printer you are good to go.
Place the pages into the document feeder of the scanner.
Select Apple menu > System Preferences and then click Printers & scanners.
Click on Open Scanner to the right, and then select your scanner from the left-hand list.
You may need to click Scan on your scanner if it is also a printer before you click Open Scanner.
If you don't see an Open Scanner button, you may need to configure your scanner or read the instructions that came with your scanner to learn how to scan.
Choose Use Document Feeder.
You can set scanning options. To see all the options, you may need to click Show Details. You have the option of choosing from any of these options:
Select the type of image to be scanned: Use Kind's pop-up menu.
Select Text to create black-and-white images that have high contrast, such as a document. Choose Black & White for grayscale images and Color for color images.
Scanning both sides of a page: Select duplex.
Select a size to scan the item. Use the Size pop-up menu.
Select where you want to save the items. Use Scan To pop up menu.
The items will be stored in the folder you select. You can choose an app to open the items.
Change the colors or exposure of the scanned photo: Select Manual from the Image Correction popup menu and then adjust the controls.
Scroll down to see the image correction controls.
Click on Scan, the scanner scans each page one by one.
Want to buy a document feeder scanner? If yes, click "here"...
What we have to say
Bugs like these often go unnoticed but, they shouldn't. We know that not everyone uses a scanner these days but, what if you ever need to use one. So, we believe Apple should take notice of these smaller bugs and try to fix them ASAP.
As of now, Apple has only provided a temporary solution for this problem but, with the macOS Bis Sur's update on the way, Apple finally might be able to solve this bug permanently.
Hope you liked the article. Be sure to share the article and don't forget to visit us again to enjoy more great content. Good Day!
You might also like