The first Mac laptop equipped with Apple's ARM-based processors went on sale last year. With the Apple Silicon benefits on display in every test, the MacBook Air and MacBook Pro captured the attention of the market. There is still more potential than the current macOS laptops. Here are some reasons to wait before you buy a MacBook Pro.
There will be many improvements with two new MacBook Pros that are going to launch in the next few months. The most significant visual change will be the move to a 14-inch display on the top-end MacBook Pro laptops. This is especially important as Apple has moved to miniLED technology, which is more efficient and vibrant.
Significant changes in the MacBook Pro
There are three significant changes to be aware of that will make the wait for the updated hardware worthwhile.
The expected increase in the Apple Silicon chip's performance is first. The M1X system, which is presumptively called a chip, will provide more computing power for the whole system. This will be evident in all your apps, but the most significant difference will be in Rosetta 2's emulation layer. Many developers have switched to the ARM codebase from Apple Silicon. However, many others still use Intel-based apps.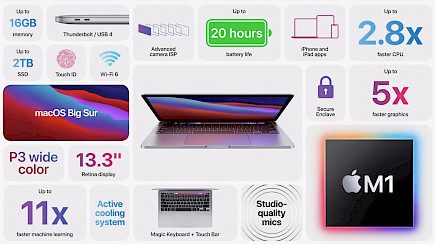 Apple has made every effort to ensure that these work under the Apple Silicon Mac emulators. The new MacBooks will be better emulators for older Macs than the M1 machines.
Parallels is a utility that allows you to run Windows on ARM-based Macs. They'll appreciate the extra grunt. There is also the possibility of an increase in GPU cores with the M1X chip. Some sources suggest that a 10-core CPU or a 32-core GPU option might be possible. However, this may cost more than you can afford.
These MacBook Pro laptops justify the "Pro" in MacBook Pro. This means that the target market will include many creators who can edit and yield benefits from the media. The most likely beneficiaries of the additional GPU power will be those who work in visual media. This will reduce render time and make the entire process more efficient.
All of this power will require a lot of space to work. Despite the improved efficiency of macOS, 16GB of RAM was limited in the first generation of Apple Silicon MacBooks. Many people will find this sufficient, but the late-2021 MacBook Pros seek to give users as much creative capability as possible.
Apple's announcement that the MacBook Pro specs will now include 64GB RAM will be welcomed. Undoubtedly there will be options for 32GB or 16GB, but we expect that the entry-level high-end models will come with 8GB of RAM. This will be comparable to the low-end MacBook Pro models and MacBook Air models.
Although the current Apple Silicon MacBooks are among the most powerful consumer-level laptops Apple ever made, they still occupy the lowest performance rung of the performance ladder. Apple's new 14-inch MacBook Pro laptops and 16-inch MacBook Pro laptops will offer significant performance improvements.
Apple's bigger surprise
Apple's MacBook sales have soared over the past year. You might feel tempted to jump on the bandwagon for a macOS laptop. Don't rush. Rather, we suggest you wait, as the MacBook family is currently in transition, and buying a new computer might turn out to be a mistake in the long run.
Apple Silicon's move is appealing, and a new design will be available in the fall. Apple's decision about new screen technology may not be as solid as it was once.
How long will you have to wait for your Mac to obtain the display you want?
Apple will soon switch to mini-led display technology for its high-end MacBook Pro laptops later in the year. The new MacBook Pro 14-inch and 16-inch models will have richer colour and darker black, as well as improved battery efficiency. Anyone considering a MacBook Pro should wait to see if this is true, or it is just all rumours to excite the viewers.
Wait Wait !! There's more to it, and it's a very sharp turn on the road. Apple may be moving into OLED technology for its laptop screens. This could mean that it is going backwards from its mini LED moves in some of its hardware.
MiniLED offers the above benefits, but it is not a technology you can rely on. Apple's mini LED display has been lower than expected for both the new MacBook Pro and the current iPad Pro. Apple's suppliers worked hard over the summer to improve the yields.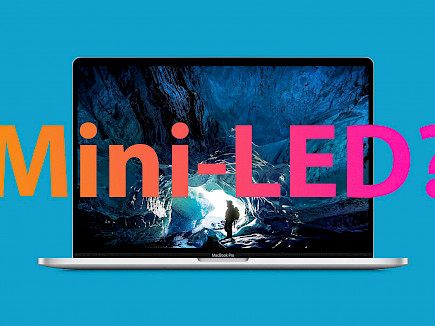 Add to that the global shortage of silicon chips, which had a significant impact on the parts available for mini led screens. The display controllers have been particularly affected. The switch to miniLED was not easy due to the economic slowdown caused by the coronavirus pandemic. It's no wonder Apple is considering other options.
What About Other Brands
Samsung Display has increased its OLED display production with new hardware and an expanded order book. Samsung Electronics and Apple are expected to account for the majority of the increase.
What kind of MacBook should you buy?
You can buy a MacBook Air or MacBook Pro with an IPS screen if you order now. These machines also have the older design language, which will be replaced by the new MacBook Pro update at the end of this year.
Apple believed that it would move the entire MacBook family to miniLED in the new design language. This doesn't seem to be a sound decision. Apple is more likely to mix and match different types of displays in its laptops to differentiate between the MacBook Air, low-end MacBook Pro, and high-end MacBook Pro. This will allow for differentiation between the MacBook Air, MacBook Pro, and MacBook Air.
A laptop's screen display is an integral part of its value offering. Although the future of macOS laptop screens is still uncertain, one thing is certain. The old technology of today is going away, and you should wait to see what Tim Cook's team has in store for you over the next few months.
Apple is making every effort to bring touch to its Mac family.
To buy a new MacBook Pro, Click "here"...
The touchscreen MacBook Pro is coming soon. If that is something you are excited about, you may not want to spend on one of the new MacBook Pro laptops later in the year.
You might also like