It's been a few months now since Apple released its new MacBook Pro.
This new device has set up newer benchmarks and in a way paved the way to a new future for Apple.
If you recall our older article you might remember that we had mentioned the omission of Touch Bar many times. But, back then we had no explanation why.
But, now we do, and we are here to share it with you.
Thus, without further ado.
Let us begin…
Touch Bar and its problems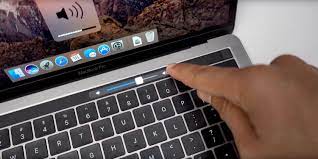 The Touch Bar was first added to MacBook Pro versions in the year 2016. As a potential upgrade to the Function buttons.
And boy did Apple spike up their laptop price for this feature.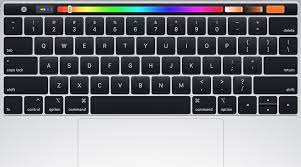 At first, this new horizontal touch-sensitive screen was very received by the audience. They found it very interesting and kinda futuristic. But, with time the Touch Bar became more and more cumbersome.
A point finally came when people didn't like the Touch Bar.
According to some users:
The Touch Bar was not responsible enough
The virtual function keys would not work with a single touch
Most stock apps were unable to utilize the Touch Bar.
So, in the year 2021, Apple did what no one expected and removed the Touch Bar.
And they provided a very mixed reason as to why this was done. But, deep down there were other reasons too…
Our thoughts
The very first reason that comes to mind is, "The Touch Bar was never updated".

Yes, you read that right. The Touch Bar never actually updated. Since 2016 the Touch Bar had similar features, provided similar integrations with third-party apps, and felt similar in dimensions too.

The only notable difference that occurred is when it was reduced to add back the ESC button.
Another notable reason might be the cost of production.
Creating a Touch Bar costs money. The new MacBook Pro was already very costly owing to new hardware and ports so, Apple might just wanna have cut a few bucks in production by using physical keys.
Will, there be a comeback
Yes, there is a possible chance of a comeback for the Touch Bar but it is not possible anytime soon.
Maybe in 5-7 years, a newer version of Touch Bar might come up. But, we are not hedging any bets on it.
Winding Up
And that's everything we have for today.
Thank you for bearing with us. We will be back soon with more great content. Until then, stay tuned and have a Good Day!

You might also like