Every year new devices come into the market. So, it is not astonishing to see the laptop you bought yesterday getting out of trend just a day later.
This rapid transition is often easy to cope up for Windows users as they upgrade their devices in short time spans but, what about MacBook users. Well for starters, MacBooks are extremely versatile and well-built. This means the hardware will remain sturdy for a really really long time. Plus, even the first-gen MacBooks get regular OS updates. Thus, it is always havoc for MacBook users to upgrade their devices.
A recent study showed that more than 60% of MacBook users do not care about upgrading their devices for at least 4-5 years. Whereas, this tenure is just 2 years for Windows users.
And that's where we step in. In this article, we will talk about the new MacBook Pro 2021 and discuss its salient features and tell you why it is the best device to upgrade to.
So, without further ado. Let us begin.
The News: Overview
Apple unveiled its new MacBook Pro models at its "Unleashed" event on Monday, October 18th. In addition to the updated models, Apple has made the complete switch to its own M-series chips. The brand new MacBook Pro laptops are powered by the latest M1 Pro and M1 Max chipsets, which were also unveiled during the same event.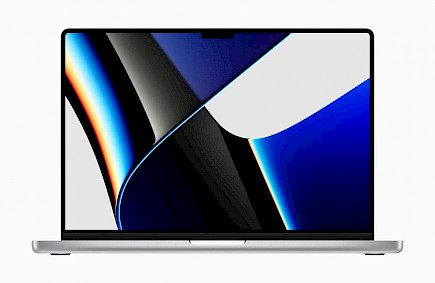 The price for the brand new MacBooks starts from as low as $1,999. What do you think? Should you buy the new models with the latest chips or opt for the models of last year with M1 chips? Here are our top reasons for buying the latest MacBook Pro 2021.
The new Macbook Pro M1 comes with a bigger and better display.
The screen has not just been bigger, but it also got better with the latest models. The new models of 14-inch and 16-inch are equipped with superior Liquid Retina XDR displays that are higher in resolution. Additionally, there are mini-LED backlit displays, unlike the LED displays in 2020 models.
In terms of display brightness, the new MacBooks have taken a significant leap. The MacBooks of 2020 have a maximum brightness of 400-500nits, but for new models, it goes up to 1600 nits.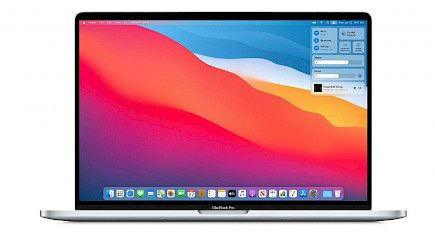 Furthermore, the new models are also equipped with "ProMotion" display technology, which is Apple's name for a faster refresh rate. These 2021 MacBook Pros are equipped with a 120Hz adjustable refresh rate to allow for higher graphic performance.
The latest MacBook Pro is powered by the M1 Pro and M1 Max chips.
Chipsets are, without doubt, the most significant improvements to the latest MacBook models. The new M1 Pro and M1 Max feature a 10 core processor that has 8 performance cores as well as 2 efficiency cores. In addition, the upgraded M1 Pro has up to 16 cores of GPU, and on the M1 Max, it goes up to 32 cores, which is not the case with those with 8 cores in earlier models.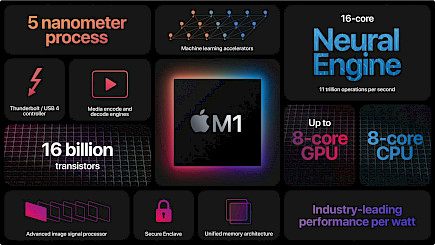 The latest chipsets also have an efficient media engine that comes with ProRes and ProRes RAW capabilities to improve video processing. They also offer a capacity of 400GB/s memory bandwidth.
The new MacBook Pro has more RAM and storage.
With the latest MacBook Pro models, you can get up to 32GB of unified memory that can be configured up to 64GB with the M1 Max. In addition, they have as much as 1TB of SSD that can be configured as high as 8TB. On previous models of the year, the maximum RAM options were up to 16GB, and the maximum adjustable storage was 2TB.
Aside from that, the new models' SSD is twice faster than the prior model, with a capacity of 7.4GB/s read speed (pro tip, you're unlikely to require more than 1 GB/s read/write speed in most cases).
Inclusion of all types of connectivity ports
Although all MacBook Pro models released in the past five years had just two to four Thunderbolt ports as well as a 3.5mm headphone jack. That has changed this week with the release of the new 14-inch and 16-inch MacBook Pro models.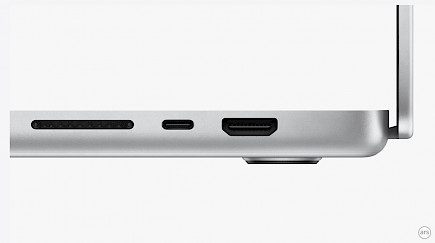 After years of complaints about port availability, the two dimensions of the new MacBook Pro feature several ports that Apple has taken away in 2016, including the HDMI port, an SD card slot, and MagSafe. Both models have three Thunderbolt 4 ports, two on the left of the machine and another on the left, along with a 3.5mm headphone port.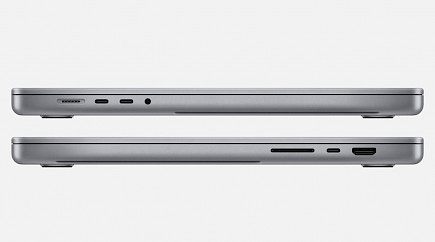 These ports permit the new MacBook Pro models to support two external displays with a resolution of up to 6K when they are configured using the M1 Pro chip and up to four displays externally at a 6k resolution when configured with theM1 Max chip. Due to the lack of all connectivity ports, many users have faced difficulties, but now this inclusion has eased the difficulty, and this inclusion will be one of the best improvements in the latest MacBook Pro M1 laptops.
Battery
The latest MacBook Pro models come with larger batteries. For example, the 2020 MacBook pro-13-inch Pro model comes with a 58.2 Watt-hour battery, while models with 14 inches and the 16-inch MacBook Pro (2021) have 70 Watt-hour as well as 100 Watt-hour cells, respectively.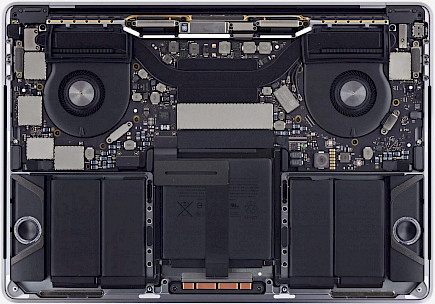 The 16-inch model is more efficient in battery life than the previous year. However, the best part is that the new models have a fast/quick charger as well as a MagSafe port that can recharge the device as high as 50% within 30 minutes. In addition, the 14-inch model comes with a 96W adapter, depending on the model, while the model with the 16-inch MacBook Pro has up to a 140W adapter.
An upgraded keyboard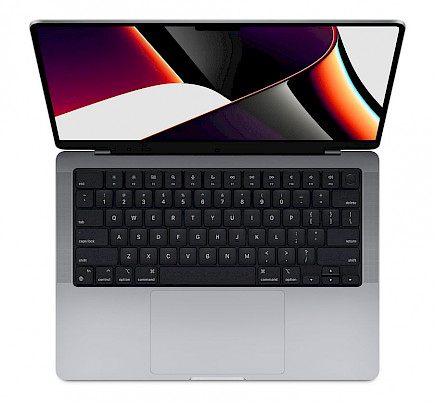 The MacBook Pros are now equipped with the Magic Keyboard, which has more than 78 keys, including 12 full-height function key rows as well as a larger escape key. It is replacing the Touch Bar from earlier models. The Force Touch trackpad is the same as it was last year.
Better Audio
The brand-new MacBook Pro 2021 features a high-quality six-speaker audio system that includes the ability to force-cancel the woofers. The system also supports Apple's sound quality with spatial built-in speakers when playing videos or music with Dolby Atmos.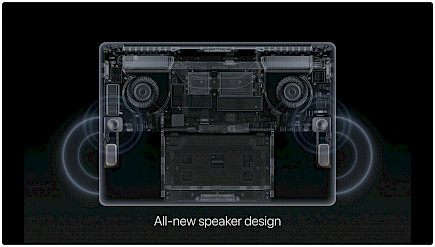 Additionally, the 3.5-millimeter headphone connector on these models comes with high-impedance headphones.
Another reason to consider buying the MacBook Pro 2021 is that despite the numerous enhancements and improvements, however, the new models aren't much bigger or heavier than previous models. The 16-inch MacBook Pro, as well as the MacBook Air, do have a substantial difference in size and weight. As you can see, there are many reasons to buy the most recent MacBook Pro models.
Winding-up
It is always a deciding factor when someone chooses to upgrade their workstation. For starters, the efficiency of the new device often determines how swiftly work will be done. Plus, numerous other factors like upgradability and long-term performance come into play.
Judging by all those factors no other device will give you more performance for the money than the new MacBook Pro. Thus, if you are finally planning to upgrade….The new Macbook should really be on your bucket list.
You might also like