The Macbook Pro 2021 has become one of the most nerve-wracking devices recently launched by Apple. The brand new blocky design, multiple ports, and powerful processor gave it a new color than other MacBook Pros that had been launched during the previous years. But, it is needless to say that even this new device has its pros and cons.
So, today we are here to talk about all the features that the recent MacBook Pro missed out on and whether they will appear in any upcoming Apple devices or not…
So, without further ado. Let us start.
MacBook Pro, Pros and Cons
Pros
The new MacBook Pro has a long list of positive features for us to enlist. But, here are a few major ones.
1. Practical and high utility design
It now seems that Apple was engulfed by factors like slimness and portability with their previous devices. If you look at any older Pros you might notice they are significantly slimmer than the new 2021 model. But, this added weight and width gives the new device various added functionalities that older models have missed.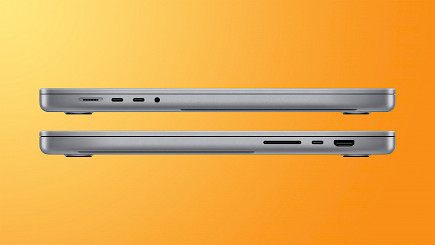 For starters, this new chassis has made it possible to house multiple ports missing on MacBooks for over half a decade. Plus, the added width has made way for better colling features. The new Macbook Pro now features two full-sized fans that keep the device's temperature low even during heavy workload.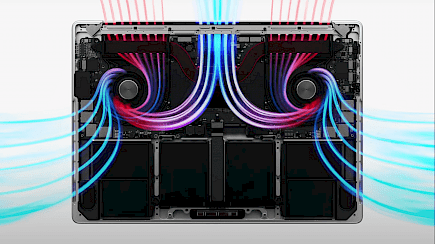 The new MacBook Pro has made everybody believe that Thicker is Better.
2. Flagship Processor
Nobody expected Apple to fly so high with their processor game like they are doing now. The new Apple Silicon M1 Pro and M1 Max is used in the new MacBook Pro 2021 is by far the best-performing chipset ever designed by Apple.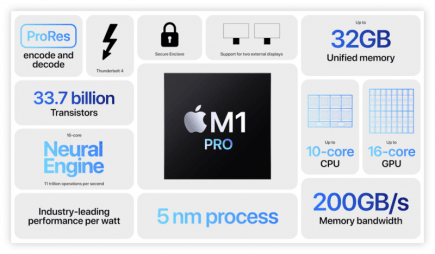 The new M1 Max and M1 Pro have 10 cores that help the device process data at a remarkable pace.
3. New Keyboard Layout and removal of Touch Bar
Apple took some bold steps with the new MacBook Pro when they removed the TouchBar and added a new Keyboard mechanism. But, this small innovation has only made the device better than ever.
The removal of the Touchbar and the addition of function keys has made the device more functional and the new clicking mechanism of the keys has actually pleased thousands of users who hated the low-travel butterfly keyboards.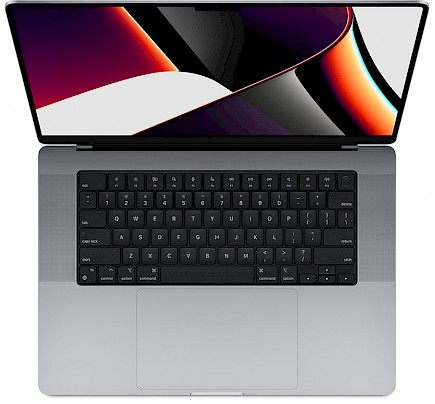 The only low side to this new Keyboard is, that Apple still can't fit a full-sized Keyboard setup (with an added number pad on the right-hand side) on their Device. But, this problem doesn't actually bother a lot of people so, it's not a con in our eyes.
Cons
The new Macbook Pro has really minimal cons but, the ones it does have are somewhat rather huge.
1. Prices of the devices
As said before… MacBook Pros are devices for seasoned professionals who need a lot of power in their grasp. So, it's a no-brainer to think that it can be afforded by any and everyone.
But, this year's MacBooks have been particularly expensive. Standing at $1499(for MacBook Pro 14 inch) and $2499(for MacBook Pro 16 inch) these devices are really expensive even for professional users.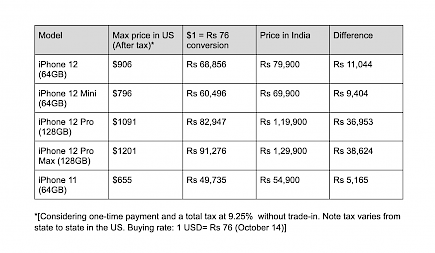 This staggering price alone will surely make a lot of people hesitate to buy the new MacBook Pro.
2. Not the best display and storage options for the price
This year Apple has upgraded the MacBook Pro by adding a new display that uses Mini-LED technology. This helps the colors to pop out more and also prevents backlight bleed.
But, on the other hand, this Mini-LED display is still not as efficient and visually appealing as a 4k panel.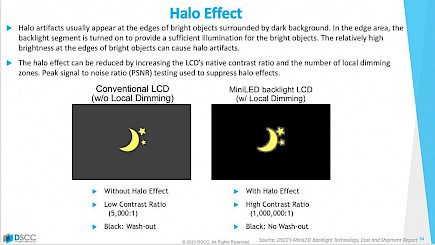 Plus, the limited hardware alternation and storage options in this new device have made a lot of people question its worth.
3. No Face ID
Perhaps the biggest downside of the new MacBook Pro was it did not feature Face ID options despite having a fancy notch on the top panel of the screen.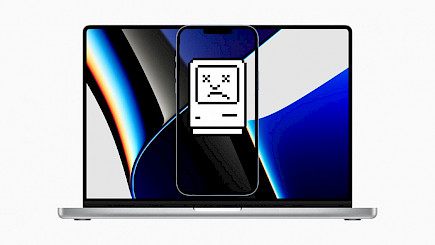 Right now all the latest windows Laptops that cost a fraction of the new MacBook Pro 2021 have Face ID thus, it is very weird from Apple's side t not to provide Face ID with the new device.
What Apple has to say
In a recent press conference, various representatives of Apple have openly talked about a few features that the new device lacks and why.
Apple's VP of Mac and iPad product marketing Tom Boger said, " The new Macbook is built in such a way that will be ideal for Face ID, but on the other hand we wanted to move one step at a time thus, this year was the notch and the Face ID will be in plans for the upcoming years"
While Apple's senior Vice President of hardware has said, "We make the world's best touch computer on an iPad. It's totally optimized for that. And the Mac is totally optimized for indirect input. We haven't really felt a reason to change that".
Judging from the texts above it is needless to say that Apple already has plans to intricate Face ID in their upcoming Models but, it really would have felt a lot better if they did it this year.
Final Words
Pros and Cons aside, the new MacBook Pro has really been a great device and we sure hope it will sell very well despite the high price range and lack of raw materials.
On the other hand, there are talks to add a few additional features to the new MacBook Pro 2022. Some sources say this new Macbook ould be water-resistant. But, only time will tell whether these rumors are true or not.

You might also like