Ever restored your MacBook?
If you did, then you surely must know about the Time Machine Backup Feature.
It's an ingenious method through which you can periodically save your personal data in an external drive for future use.
Backing up your data is one of the go-to methods by which one can get back their lost data after any recovery or restoration process.
It's fast, it's handy and it saves you a lot of man-hours as restoring data from iCloud could really make you lose your patience.
So, in today's article, we will guide you on how you can back up your data using the Time-Machine feature.
Let us begin…
What is Time Machine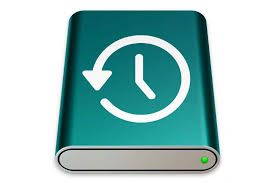 In MacOS, time Machine is the build-in utility feature that helps you to backup your data to an external hard drive/ SSD.
Time Machine will take all your most recent data and carefully save it in your device so, you don't have to be worried when you format or restore your device.
Using Time Machine
To save your data via Time Machine you will need:
Your MacBook
An external HardDrive or SSD,
A Type-C to Micro USB 1 cable, usually available with the External Hard Drive/ SSD.
To begin backup:
First, connect your Hard Drive/ SSD to your MacBook via the USB Type-C to Micro USB 1 cable.
Now, wait for the notification of a new device to pop up, once it does you will know your device is ready to use.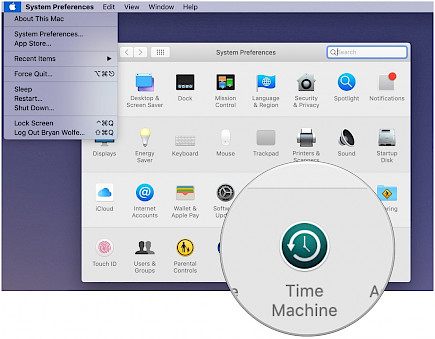 Now, go to system Utility and open Time Machine.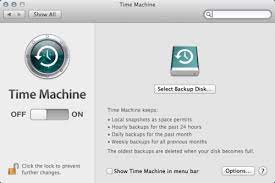 The Time Machine window will open, over there click on the Browse option and locate the External HarDisk/ SSD you recently connected.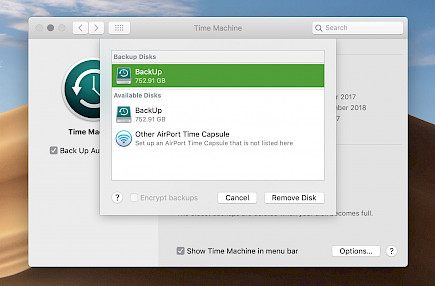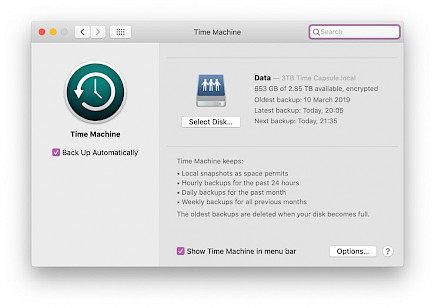 Depending upon your backup you can choose other backup options available.
Once you are set your backup will begin.
If you are setting up Time Machine for the first time, your backup time might be longer than usual but, you will be able to use all other functions of your MacBook as the backup happens in the background.
You might see some very minor glitch but, the backup will not slow your device down.
What if my Hard Disk/ SSD gets full in the middle of backup?
In such a case two outcomes can happen:
1. If the Hard Disk/ SSD has been used for the very first time, then a notification will pop up showing your device has a lock of storage.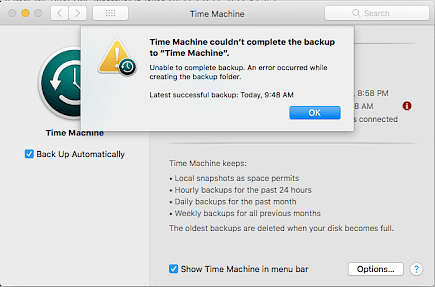 You can either stop the backup or delete some previous files to continue the backup.
2. If the device is recognized by Time Machine then, it means older backups have been stored in it. In this case, the Time Machine will delete the older backups and override them with more recent backups.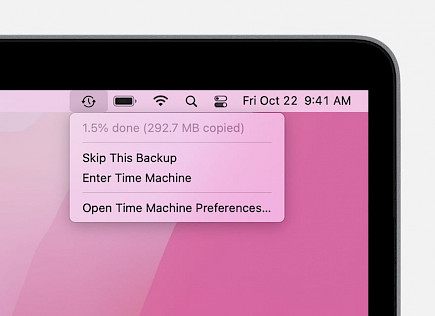 To avoid any of these scenarios we advise everyone to use a Hard Disk/ SSD that has a minimum of 2 TB memory.
How to know if my data needs backup?
This is fairly simple,
When you feel your device is malfunctioning due to un-updated drivers.
When the internal storage has depleted around 80%
When you feel it's time to format your device due to some technical issue.
When you need to install any foreign OS in your device, etc
That is when you should opt for a backup.
Winding Up
And that's how you can backup your data via Time Machine by following these simple steps.
Hope you liked the article. We will be back soon with other fun hacks and tutorials, until then. Stay Tuned, Good Day!

You might also like