Apple unveiled its first M1 processors in the year 2020.
Since then, the company has slowly incorporated M1 processors into its Mac range, which means that it has eliminated Intel chips as part of the process.
As we move forward through time, it is evident that the Cupertino company continues to enhance the efficiency and performance of the chips.
This lets Apple make smaller Macs that are more efficient than previous models, including the Apple Mac Studio.
Due to this gradual development with time many hope Apple will soon release a new Mac that will run completely on the new and updated M1/ M1 plus processor.
Mac Studio 2022: Release Date
There's no specific information about when Mac Studio will launch. Rumors of this device have been appearing in the last few days, and it's difficult to determine if there is a chance of a reveal. However, many believe that we could be able to see an official look at it at the company's Peak Performance event.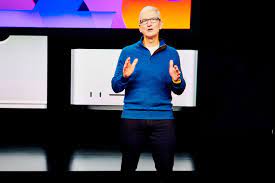 But, it's impossible to know until the actual event ends. It's been reported that Apple plans to launch a variety of new Mac models in the coming year. So, we could be seeing it in the coming months--even if it's Peak Performance that does not announce it.
Mac Studio Pricing Information
Apple is currently selling its entry-level M1 Mac Mini for $699. Given that the Mac Studio will likely have larger internals, it's safest to think that it will be more expensive.
The price will be determined later. If we were to make an assumption, we'd choose $999 or a price which is similar to this. It may be more expensive. This is because it's thought to come with an M1 Max chip or another one that's even more powerful. We'll be waiting to see what Apple has prepared for us.
Everything we know about Mac Studio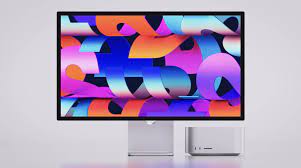 Apple will hold its Peak Performance event on Tuesday. In advance of its premier event of this year, the internet is buzzing with details about all the announcements Apple is likely to make. Reports are suggesting that the company may unveil its new iPhone SE 3 or the iPhone SE 2022 at the next event.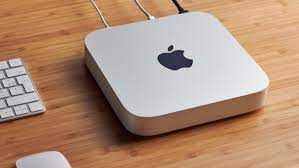 Additionally, reports have also praised the arrival of brand new iPad models. But, then, a new report suggests that the company is working on a brand new computer similar to Apple's Mac Mini.
The forthcoming computer, named "Mac Studio," will be based on the Mac mini, but it's expected to use an upgraded chip underneath. According to 9To5 Mac, Mac Studio will be available in two different versions, one of which will come with Apple's M1 Max chipset, the one used in the Apple utilized in the 2021 MacBook Pro laptop. And the other is equipped with a more powerful Apple Silicon chipset compared to the current M1 Max.
Along with a new computer, Apple has also been working on a new 7K display, dubbed "the Mac Studio Display," that, when coupled with Mac Studio, is targeted at a specific section of professionals.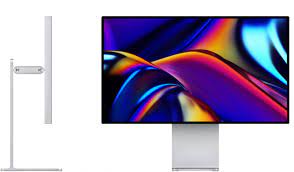 Curiously, Bloomberg's Mark Gurman predicted in 2021 that Apple would release a smaller Mac Pro machine with 40 CPU cores and 128 GPU cores based on an Apple Silicon chipset. Today, new reports claim that the less powerful Mac Pro will indeed be the Mac Studio that will replace the Intel-powered high-end version that is Apple's Mac Mini, which is still for sale on the market.
In terms of the availability in question, there's no information about the date when Mac Studio, which is codenamed "J375," is likely to be available. It is not likely that Apple will unveil Mac Studio, the Mac Studio computer and Mac Studio Display that could be the successor to replacing its Pro Display XDR with a resolution of 6K during its launch event in March. Instead, the company is expected to reveal them alongside other Mac versions at WWDC 2022 in June of this year.
Mac Studio 2022 Specifications: What can we Expect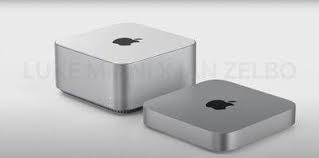 Since we don't have much information about the speculation about the Mac Studio, there's a lot left to the imagination. We'd like to see:
The same colorful finishes as the M1 iMac.
The availability of a variety of choices for internals to select from makes it possible for those with different needs and budgets to find the right solution.
A variety of ports, including the headphone jack, which is a bit of a pain to replace, have gone missing.
The option to purchase matching accessories in color direct from Apple.
It's the M2 chip. While it's unlikely, it would be fascinating to have the possibility of a Mac Studio powered by the Apple M2 chip. Let's take the power of the M1, M1 Pro, and M1 Max chips into consideration. We can only imagine how amazing the M2 SoC might be.
Winding-up
Though the leaks and rumors have recently surfaced yet people are keeping very high hopes towards the new Mac.
Now only time will how things might turn out.
We will be soon back with more leaks and rumors about the new Mac Studio. But until then, stay tuned and have a Good Day!

You might also like