Want to screenshot an entire webpage of Safari on your MacBook, but know how?
In that case, follow these simple steps…
How do you create a scrolling screenshot using your Mac?
There is no additional software or applications to capture a scrolling image using your Mac. It's an option if you're planning to capture a full-page picture.
There is also the keyboard shortcut that can be used to take an image that scrolls on your Mac.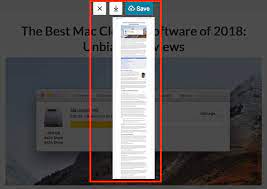 The keyboard shortcuts you can use on your Mac can be Command, Shift, and 5. There are, however, several additional steps you need to follow to take a scrolling screenshot. These are the steps you need to follow to get a full-page image:
Go to the page that you wish to capture.
Press Command, Shift, and 5 at the same time.
A screen recording toolbar will appear at the end of your screen.
In the menu bar, select the button "record the entire screen".

A camera icon will be displayed when you click anywhere on the screen.
Browse through the entire screen or document you're capturing.
At the same time, click Command, Shift, and 5 again.
The menu bar that you clicked on will appear. Click the Stop Screen Recording button.
How can you take a picture of an entire web page?
Mac OS X is an excellent operating system. Mac OS X has cool built-in functions like taking snappy screenshots.
Additionally, a few web pages can fit inside the windows of the web browser.
This means that when you wish to capture the full screen of your web page, you must adjust the magnification level of the page.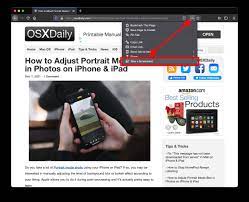 Then, you have to make sure it's visible even when you attempt to change the magnification level. These are the steps you should take to take a screenshot of the page on a Mac:
Navigate to the page you wish to take a screenshot of. Double-click to turn the browser into full-screen mode if the website isn't visible.
Long press your command key, then press the minus (-) sign to scroll the page until everything is visible without scrolling.
Press Command + Shift + 4. A cursor will be displayed. Press the button with your mouse to move the cursor around and highlight the web page. Release the mouse button. A web-based screenshot of an area that has been highlighted will be captured.
How do you copy the text from a scrolling screenshot on your Mac?
It is simple to save or copy the text of a moving screenshot on a Mac by using the TextSniper program.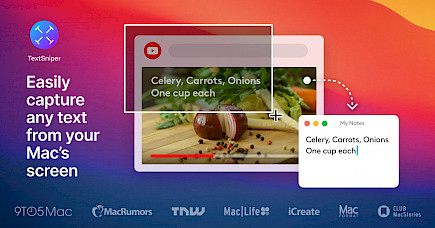 This is a user-friendly and efficient Mac application that extracts and can recognize all text that is not editable and cannot be searched on your computer's screen. This is a step-by-step instruction:
Use CMD+Shift+2 to begin or choose Capture Text from the menu bar.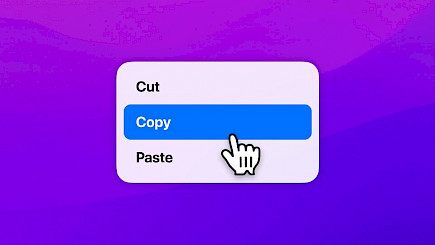 TextSniper can quickly recognize and copy the selected text to the clipboard.
Use CMD and V to copy the copied text into any software that you would like to use.
How do you take a full-page screenshot on a Mac using QuickTime Player?
In addition to using the keyboard shortcut, there are different ways to take full-page photos on your Mac. You could download a third-party application or software that is compatible with your Mac to accomplish this task.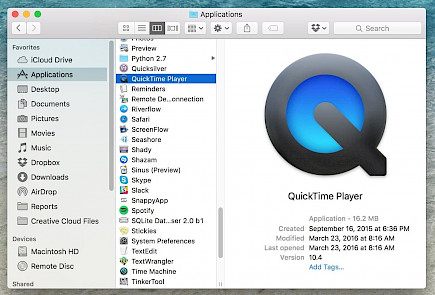 One of the apps you can make use of to capture full-page images is QuickTime Player. These are steps you must follow to take the scrolling screenshot with QuickTime Player:
You can open the QuickTime Player in your application folder.
Select "File" on the main menu.
Select the New Screen Recording option.
Click the Record Entire Screen button.
The cursor changes to an icon for cameras—just click it wherever you want in the display.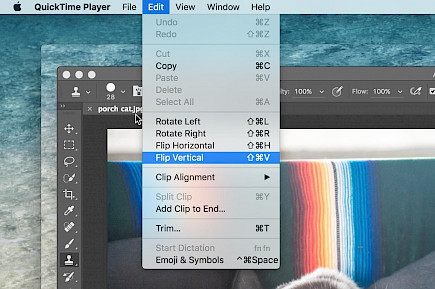 Browse across the whole page of the page you are hoping to capture.
Select File once more.
Select the New Screen Recording option.
Choose to Stop Screen Recording
This is how you take a scrolling screenshot using QuickTime Player. You are also able to edit the screenshot if you'd like.
It is vital to understand how to capture a scrolling image on your Mac. In addition, you should discover new ways to use the keyboard shortcuts for taking an image that scrolls.
If you use these steps and follow the steps, you'll be able to take quick, scrolling images—including an entire page screenshot. Additionally, you can use the TextSniper application to remove text from scrolling screenshots! This guide should help you.
Winding-up
And that's how you screenshot an entire webpage using your MacBook.
Hope you liked the article. We will be back soon with other fun hacks and tutorials, until then. Stay Tuned, Good Day!
You might also like