With the power of the new M1 processor inculcated in the new MacBooks and iMacs. Apple is now planning to outdo itself and release M1X- powered Mac Pros by the October of 2021.
The news
Apple still plans to release brand new MacBook Pro models that come with an "M1X" chip and improved graphics performance, according to a report, and a release date is set for October 2021.
Apple is expected to be likely planning one new event in the coming fall. Following its previous "California Streaming" presentation. Although there are a variety of products listed on Apple's potential launch roster, an article suggests it is the MacBook Pro lineup that will probably be the focus of the next event.
According to Sunday's Bloomberg newsletter emails, Mark Gurman said that Apple will soon be launching Macbooks equipped with an upcoming "M1X" chip, which is "still on tap for 2021. The beginning improvements will be featuring a new line of MacBook Pros in the coming month. As well as a higher-end Mac mini at some point, along with the added reason that Apple prefers the month of October to release Mac updates.
Gurman feels that the M1X will deliver more "graphics-intense and professional-focused" Apple Silicon experiences than the M1. Two variations are believed to be designed by Apple as Gurman claims that both have the 10-core CPU, which is comprised of eight high-performance cores as well as two cores that are high-efficiency.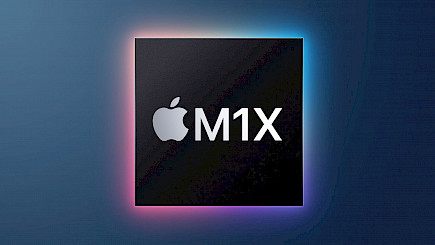 The main difference between the two versions is in the GPU. Some variants appear to have 32 and 16 graphics cores.
Gurman's previous prediction regarding the M1X MacBook Pro models assumed to be the 14-inch and 16-inch MacBook Pro claimed there would be no Touch Bar. Still, they would have tiny LED-backlit screens and MagSafe magnetic charging.
M1X MacBook Pro Specifications
Analyst Ming-Chi Kuo as well as Bloomberg's Mark Gurman, have indicated that we should expect a significant revision to the 13-inch MacBook Pro.
According to an article from January 2021, we can anticipate significant design modifications such as an iPhone-12-like design with a flat edge without a Touch Bar, the return of MagSafe charging, and more ports, which include one SD slot.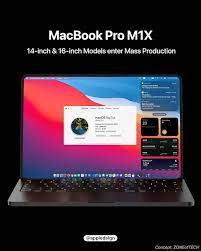 Kuo states that the 14-inch laptop will utilize the same heat pipe design as the 16-inch MacBook Pro, which should improve the thermal headroom and improve performance.
The report says that an Apple leaker from Twitter has informed 9to5Mac that Apple will eliminate its MacBook Pro logo from below the screen. According to the website, the leaker has stated that focusing on the Macbook Pro 14 inch as well as 16-inch models, the design will be pretty similar to the iPad Pro having flat edges. The bezels will be reduced, and the bottom 'MacBook Pro' logo will also be removed.
If an Apple patent is believed to be true, a new MacBook Pro could go retro with the aluminum case.
A bigger screen
The 16-inch MacBook Pro was launched in November 2019. It was able to benefit from an increased screen, which was made possible by the reduction of bezels. After the launch of this model, there are speculations that Apple could replace the current 13-inch MacBook Pro with a model that has a larger screen.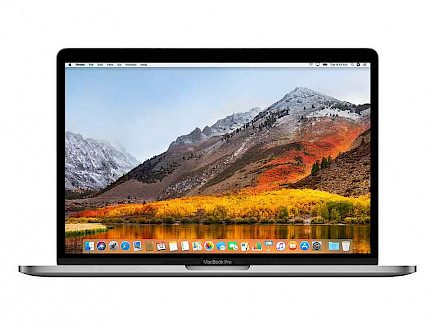 However, this doesn't mean the size of the present 13inch model will change. Rather, the idea is that Apple might produce an even larger 14-inch MacBook Pro by reducing the bezels surrounding the display. It's important to remember that the 13.3inch MacBook Pro measures 13.3inch.
There's code within the macOS Monterey beta that indicates that two new screen resolutions are in the pipeline. One of them could be the 14-inch MacBook Pro. Two new displays will have the following resolutions: 3456 x 2234 Retina and 3024 Retina x 1964.
The resolutions don't correspond to any Macs yet available. The 13-inch MacBook Pro offers 2,560 x 1,600 pixels, whereas the 16-inch MacBook Pro provides 3,072 x 1,920 pixels. The density of pixels will also rise by 226ppi and then increase to 250ppi. This will be the equivalent of a 2x Retina.
The 14-inch MacBook Pro has been a long wait. The 16-inch MacBook Pro was introduced back in November of 2019. Apple's Phil Schiller, when asked about the possibility of a larger screen for the 13-inch MacBook Pro, told a YouTuber, Jonathan Morrison, that he wouldn't draw any extrapolation from [the 16in MacBook Pro] to anything else. Some believed this meant that there wouldn't be a 14-inch MacBook Pro, but it appears that the bigger screen will be coming soon, finally!
Mini-LED
Analyst Ming-Chi Kuo has been suggesting for some time that Apple is planning to add a mini LED screen to its MacBook Pro (and various other products it produces and has already added it to the 12.9in iPad Pro).
In August 2021, Kuo expects that the introduction of a mini-LED MacBook Pro could eventually lead to a significant decrease in the price of technology for backlighting.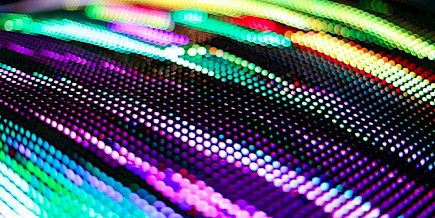 Kuo has added that the company's sales team is expecting MacBook shipments to grow significantly by 20% year on year. Or more in 2021 and 2022, because of the adoption of mini-LED panels, Apple Silicon, and all-new designs.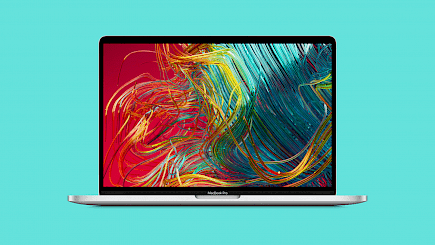 Mini-LED's production was hampered by problems and pandemic-related issues. However, in May 2021, it was announced that the supplier TSMT has overcome technical obstacles and is ready to offer mini-LED panels for the MacBook Pro in 2021.
According to a DigiTimes report from May 2021, Global Lighting Technologies is set to begin manufacturing mini-LED parts for Apple's new generation of MacBooks in the third quarter of 2021, which suggests that they will be part of the next update.
Another DigiTimes report from July 2021 also stated that the new models of MacBook Pro will have screens with mini-LED backlights. They are produced by Taiwan Surface Mounting Technology (TSMT). The same company produces mini-LED screens for the 2021 12.9-inch iPad Pro. The screens will be made by Luxshare Precision Industry.

You might also like