Since the start of 2021, there have been a lot of new jailbreak tweak releases. There was a lot of fun and useful tweaks that brought Lottie-style notifications to your iOS and iPadOS platforms too. And the first such release to check out was LottieLockscreen. As the name suggests, this tweak offered Lottie-style animations on the device's Locked Screen. Then later, we saw LottieStatusBar become available to the public that offered similar animations to the Status Bar of the handset.
And now, we have another similar addition to the tweak family. LottieNotifications is a newly released jailbreak tweak that was developed by iOS developer MiRO. Similar to the previous Lottie-style tweaks, this jailbreak tweak includes Lottie-style animations to your Apple device's incoming notification banners.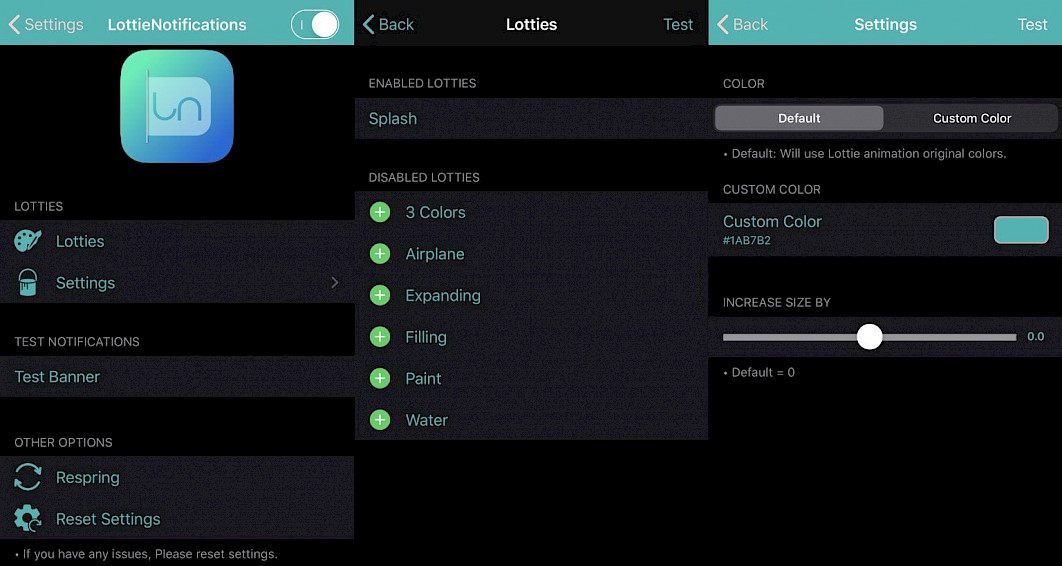 For instance, there is a Splash animation offered by the tweak that resembles a series of paint splashes hitting on the banner notification at random positions. Apart from the Splash animation, there are six more animations to choose from for LottieNotifications. Once this tweak is installed on your handset, a preference pane is added in the Settings app. From here, you can make configurations to this tweak to your liking and perform various functions such as:
Enabling or disabling LottieNotifications tweak on your handset
Selecting a Lottie-style animation from the 7 options available, including Splash, Airplane, Expanding, 3 Colors, Water, Paint, and Filling.
Check a test banner notification.
Reset the options to the default settings
Respring the handset to save the changes made to the settings
With these configuration options, you can completely change how your handset display looks like. One important thing to keep in mind is that in comparison to the bland, stock animations of your handset, Lottie-style animations can be a little overwhelming and extra. So, there is a chance that while many users might like these animations, there will be several others who won't like them, and it is totally okay. But what is amazing about LottieNotifications is that users can not only use the seven animations available in the tweak but can even create and include their own animations. You just need to follow simple instructions to carry this out, and you can find these available on the tweak's description page.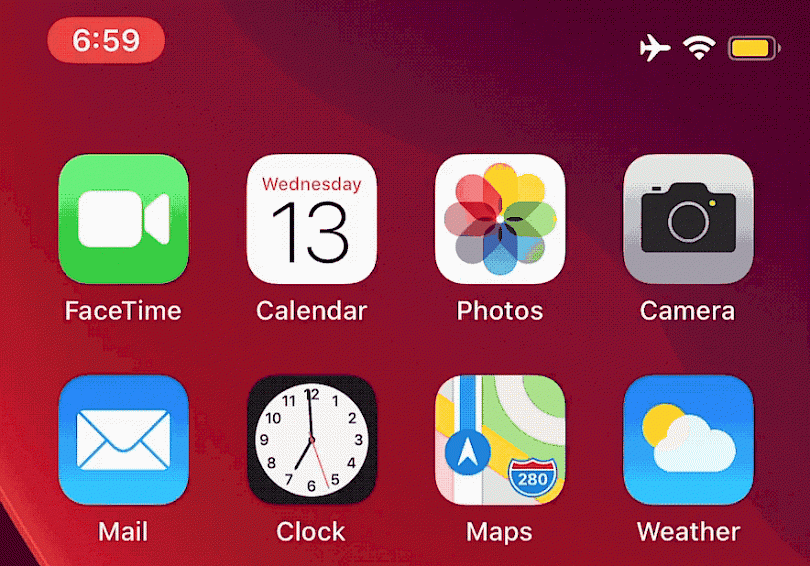 Are you interested in trying out LottieNotifications on your handset? If yes, then you can quickly download this tweak from MiRO's personal repository free of cost. LottieNotifications tweak currently supported on jailbroken iOS 12, 13, and 14 devices and work well with other notification-based tweaks such as Quart, ColorBanners 3, Dayn, and so on.
If you aren't using MiRO's personal repository, then you can add it to your package manager using this URL:
So, will you be giving LottieNotifications tweak a trial on your jailbroken handset? Do let us know why or why not in the comments below!
You might also like