LockPlus Pro is one of the easiest ways to customize your lock screen on jailbroken iPhone. The screen lock tweak is compatible with iOS 9 - iOS 13 (including A12). Install LockPlus Pro jailbreak tweak from official Cydia Repo for $2.00. It's required to sign in via Patreon to access the repository.
What is LockPlus Pro?
LockPlus allows you to use and make lockscreens or install user-made lock screen directly from the lockscreen itself. The jailbreak tweak is available for iPhones only. Access thousands of community themes and customize them as you wish directly on your phone with available tools.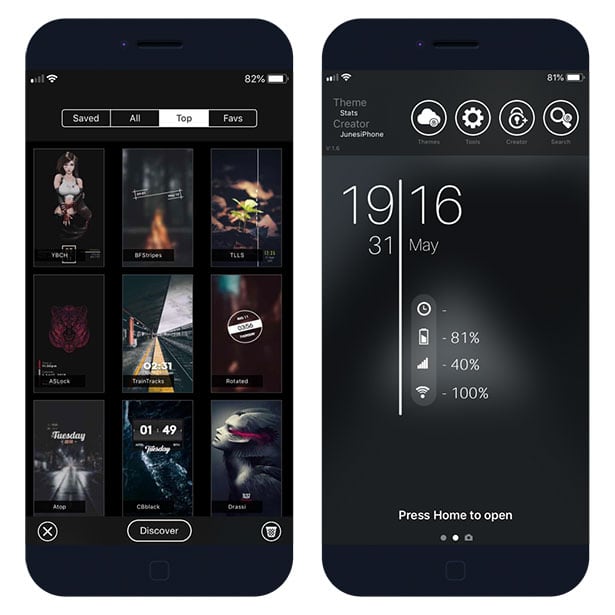 To activate the app options you need to tap on iPhone's lock screen and drag down to display available options. For the menu, you can search for themes, activate layout editor or available tools, and run themes to download and install available LockPlus Pro themes.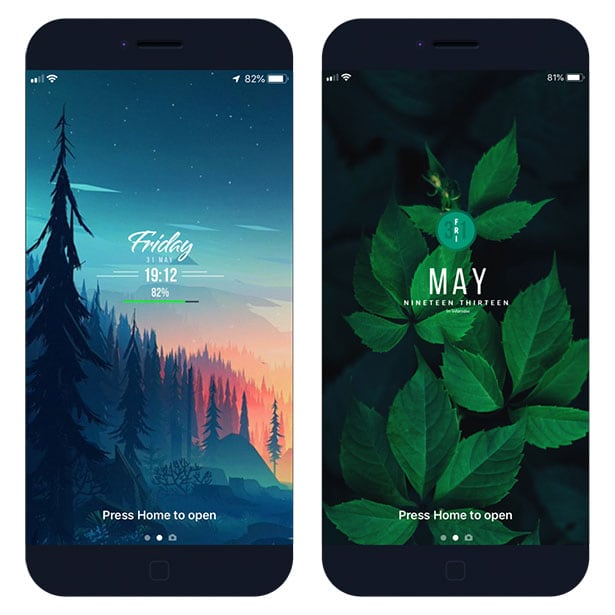 From LockPlus Pro Settings you can access a lot of useful system tweak allowing to hide selected lockscreen items on iOS 11, iOS 12, and iOS 13 like the status bar, time and date, lock icon, control center bar, camera button, flashlight button, music player, notification, battery, music player, etc.
Change charging animations and select one of 5 themes, or activate interesting iOS enhancement including enabling facedown to lock, disable access to Camera Roll, enable stock timing, enable tap-hold to sleep, disable LS Paging, blur GB for Notification, disable stock timer for Music, and more.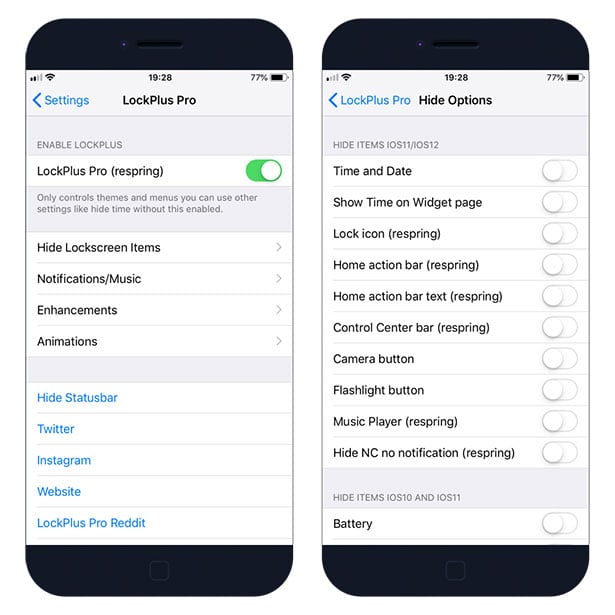 Moreover, LockPlus Pro is packed with a built-in theme editor from where you can modify existing themes, add new widgets, elements, and overlays to the iOS lock screen, change the background, select fonts, move all available items at once, and also export settings.
Place on iPhone lock screen todo list, mini-games like Tetris, TowerDefense, CrappyBird, Save Wall to Photos, Set Avatar image, Make Overlays or even quickly respring your device. Create, and share lock screen layouts directly from your iPhone using this great jailbreak tweak.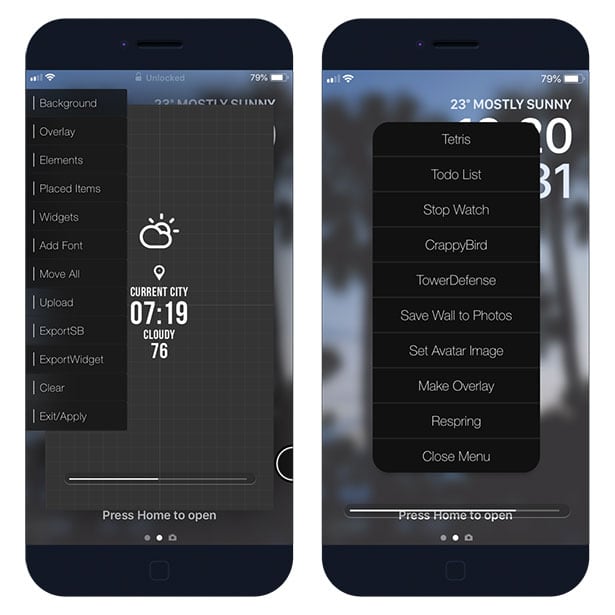 How to install LockPlus Pro
You are just a few steps from installing the tweak from Cydia Sources. To add LockPlus Pro Repository to your list of Cydia Sources follow our step-by-step guide.
Step 1. Open the Cydia app on your device.
Step 2. Tap Sources → Edit → Add the official repo LockPlus Pro Repo.
Step 3. Switch to Search Tab and enter LockPlus Pro.
Step 4. Tap the Install button.
Step 5. The tweak can be configured from Settings → LockPlus Pro.
Changelog
Version 1.6.9
initial iOS 13 Support
many creator changes and improvements from the last month.
You might also like