Are you looking for an easy-to-use jailbreak tweak that can be used to customize the aesthetics of the Lock Screen and a few other parts of the iOS? If yes, then we have the perfect new jailbreak tweak for you to explore by iOS developer ahmedmakls that is known as LockNice.
At the first glance, you will find that LockNice is great for tweaking the look of your Lock Screen in subtle ways but can really help you personalize it. However, after testing the tweak, we found that a few of the colorization features of this tweak extends to the Home Screen as well.
With LockNice, you can do a few different things such as shifting the position of the date and time display on the Lock Screen, colorizing all the texts, adding a custom 'swipe up to unlock' text, and a lot of other things as well. Once this tweak is installed, a dedicated preference pane is added for LockNice in the Settings app which the users can use to configure the tweak.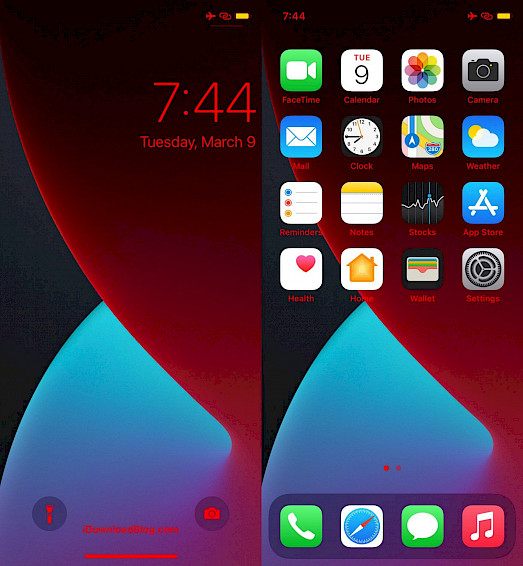 You get the following options from here:
Position the date and time display of the Lock Screen
Enable and set custom colors for the text
Hide the Camera and the flashlight Quick actions separately
Enable and set a custom 'swipe up to unlock' text
Apply the color gradient to different elements of the Lock Screen
There is also a button provided at the top of the preference pane by the developer that is known as 'Application' which you can use to respring the device and save the configuration changes that you have made.
What we like about LockNice is that it isn't over-the-top and is a good jailbreak tweak to start with if you are new to jailbreaking as customization for the Lock Screen.
This jailbreak tweak is available as a free download from the BigBoss repository using any package manager. This tweak is supported on jailbroken iOS 10, 11, 12, 13, and 14 devices.
Are you planning to customize the Lock Screen with the help of LockNice? Let us know in the comment section below!
You might also like