Lisa is a new release of a popular open source jailbreak tweak that brings OLED-friendly notification experience for iOS devices. The latest version is continued by talented developer Litten. Add Lisa tweak repository to Cydia Sources.
Lisa tweak displays a beautiful notifications on an OLED-friendly blacked out background. After installing Lisa, a dedicated preference pane in added to the Settings app where you can configure all options to your liking. Configure when to activate the tweak or hide elements from the notifications area.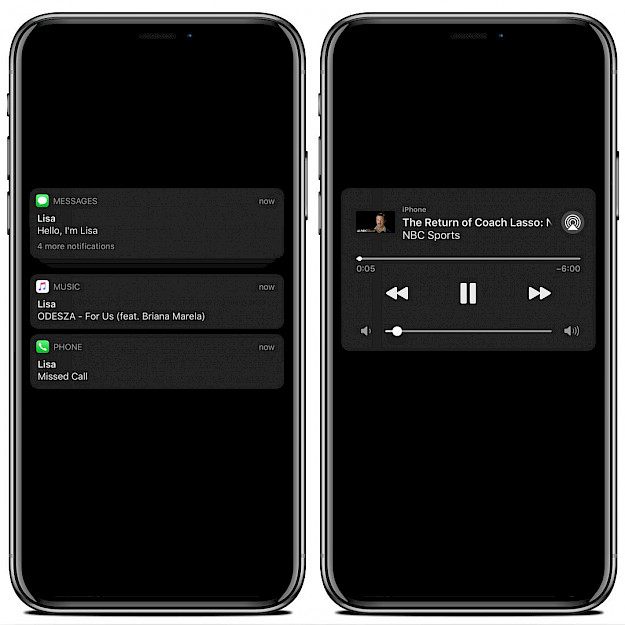 This tweak allows you to get rid of all the elements from the iPhone's lockscreen while only allowing the notification banners and music widget to appear. It works in OLED mode allowing you to save battery on your device.
Configure when to activate the tweak or hide elements from the notifications area. Lisa can be activated while DND is Active, when notification arrives, always when notifications are present, when playing ,music, and only while charging your device. Lisa tweak works also on the latest iOS 14, but it also supports iOS 11 - iOS 13.
What's more, choose what elements you want to see in the dismissible screen from customization menu including status bar, contro center indicator, FaceID, time and date, quick actions, unlock text, homebar, and displaed page dots. There is also an option to hide tweaks such as Kai, Aperio, Complications, or Libellum.
The developer added also a slider to define animation speed in seconds, repsring the device, reset all preferences, and send a test notification and banner.
Add Repository to Cydia
You are just a few steps from installing the tweak from Cydia Sources. Add Lisa Repository to your list of Cydia Sources.
Step 1. Open the Cydia app on your device.
Step 2. Tap Sources → Edit → Add the official Lisa Repo for Cydia.
Step 3. Switch to Search Tab and enter Lisa.
Step 4. Tap the Install button.
Step 5. The tweak can be configured from Settings → Lisa.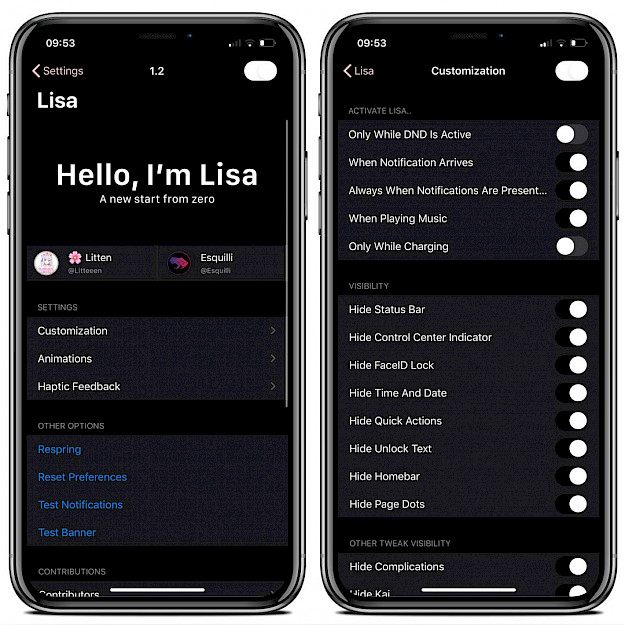 You might also like