L1ghtning is a useful jailbreak utility allowing you to manage your jailbroken device and fix some common errors. Use this application to exit respring loops, fix Cydia crashes, or uninstall Cydia from your device. Download L1ghtning app for Mac OS for free. This tool will not jailbreak your device.
After running L1ghtning app on your Mac OS all necessary files will be downloaded. There are two methods available to connect with your device - over USB or Wi-Fi. The default password for all devices is alpine. When you successfully connect to your iPhone you will access all available options.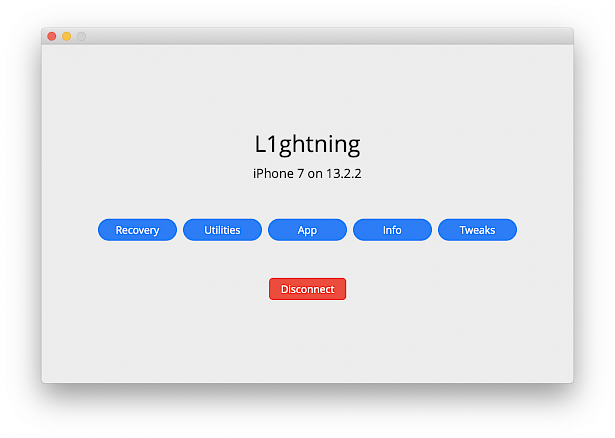 L1ghtning with recovery and utility tools. From the Recovery tab, you can fix Cydia crashes, respring loops, and also uninstall Cydia package manager from your system. Utilities offer basic options to respring, start in safe mode, reboot, and UICache your device. L1ghtning iOS App is not available.
The jailbreak utility will have in feature the option to install an L1ghtning iOS app on your iOS device that can do some of the features you can do without a computer. Possible features include an option to install and remove tweaks without a package manager, respring, enter safe mode, UI cache, etc.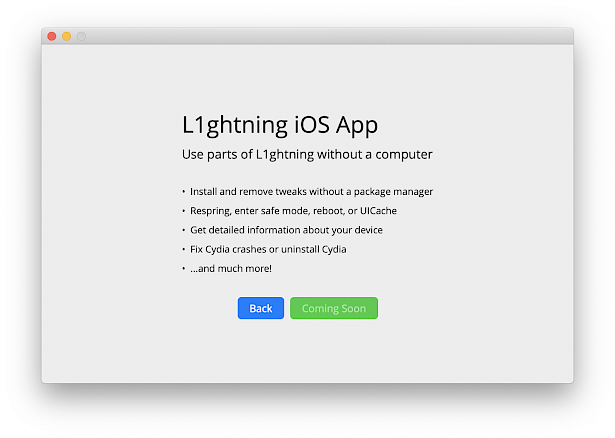 Moreover, L1ghtning jailbreak utility you can display some basic information about your device like IP address, installed iOS version, device type, and identification. There is also available an option to remove installed tweaks and apps without using the Cydia app. Download L1ghtning for free.
Download L1ghtning
L1ghtning is available only for Mac OS, but it also works on any macOS VM (even VirtualBox) so if you don't have a Mac, you can still use it. Your device must be jailbroken to connect. Install checkra1n jailbreak tool on your iPhone, iPad, iPod Touch. Alternatively, use unc0ver app to jailbreak your device.
Step 1. Download L1ghtning for Mac OS.
Step 2. Open the L1ghtning.dmg file.
Step 3. Movie the app to Application folder on your Mac.
Step 4. Open the L1ghtning app to download all necessary files.
Step 5. Relaunch L1ghtning.
Step 6. Connect your device over USB or Wi-Fi.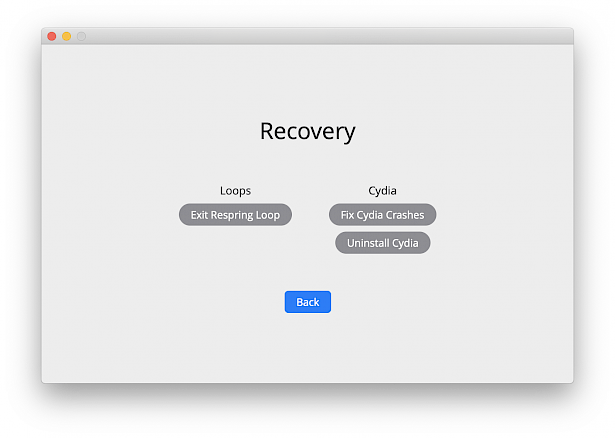 You might also like