Most iOS jailbreak users use Odyssey, unc0ver, or checkra1n to enjoy a completely personalized handset experience without Apple limiting the functionality and the aesthetics of the device for the users. However, there is a possibility of a new jailbreak in the community that can be used by jailbreakers to customize their handsets.
A popular iOS developer, Kritanta, who has released several high-quality jailbreak tweaks over the years recently announced on Twitter that he is working on a new jailbreak tool that might be released soon. Although Kritanta didn't share too many details about this upcoming jailbreak tool, there are a few important things shared that might interest you and excite you about this latest jailbreak tool.
According to the teaser by Kritant, this jailbreak tool offers the following:
It will easily support iOS and iPadOS 13.7 and lower devices
It will use the exploit that was recently released by the FreeTheSandbox after a few modifications
The interface of this jailbreak tool will be designed by tri_angle and will be quite unique and amazing
There is no official name of the jailbreak tweak at the moment

The current jailbreak climates for iOS and iPadOS 13 are well-defined. For Sileo package management and libhooker tweak injection, Odyssey is used and for Cydia package management and Substitute tweak injection, unc0ver is used. Kritana hasn't decided yet which bootstrap will be used in the upcoming jailbreak so the package manager and the tweak injection methods for this jailbreak are yet to be seen.
As per the screenshot shared by Kritana, there is no doubt that a jailbreak is being developed and is being heavily tested with the help of Corellium's powerful visualization tools. Also, an important thing to note is that the lead developer of unc0ver Pwn20wnd also used Corellium to develop and test frequently. So, the new jailbreak is likely to have no negative impact in terms of the jailbreak stability.
Currently, we don't know when the jailbreak will be released and made available to the users but we do know from the tweets that a lot of post-exploit code is being debugged right now. So, it could take a while before we witness the official public release of this new jailbreak but we will be monitoring the situation for any updates.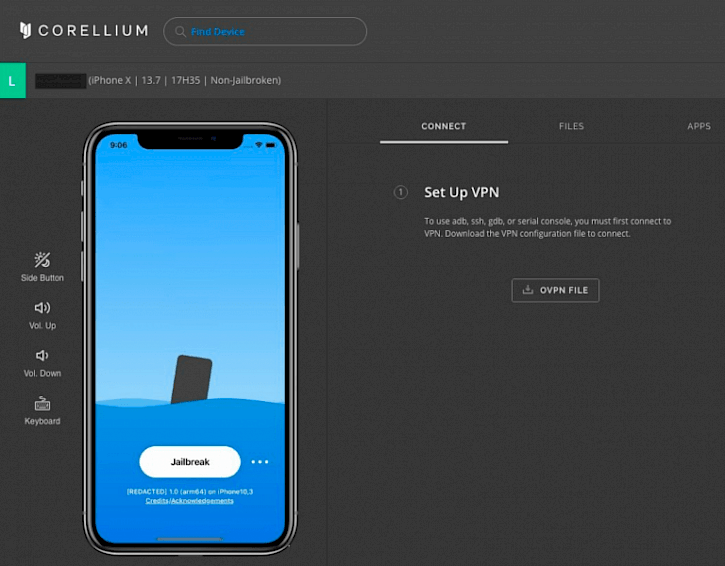 Do you think you will give this new iOS and iPadOS 13-centric jailbreak a try? Or are you waiting for an iOS and iPadOS 14-centric jailbreak? Do let us know your thoughts in the comment section below!
You might also like