iPhone X comes with a new, bigger keyboard. clarityzzz developer created a simple tweak that brings iPhone X Keyboard to older devices. Moreover, it works also with Barmoji allowing you to display emoticons from the keyboard. Both Cydia tweaks are available in packix repo.
KeyboardX is a free iOS jailbreak tweak allowing you to use the big iPhone X keyboard on older devices. It works with iOS 11 and iOS 12 running on iPhone (Not yet compatible with iPads). Moreover, the tweak is fully compatible with Barmoji tweak. Install KeyboardX from official Cydia Repo.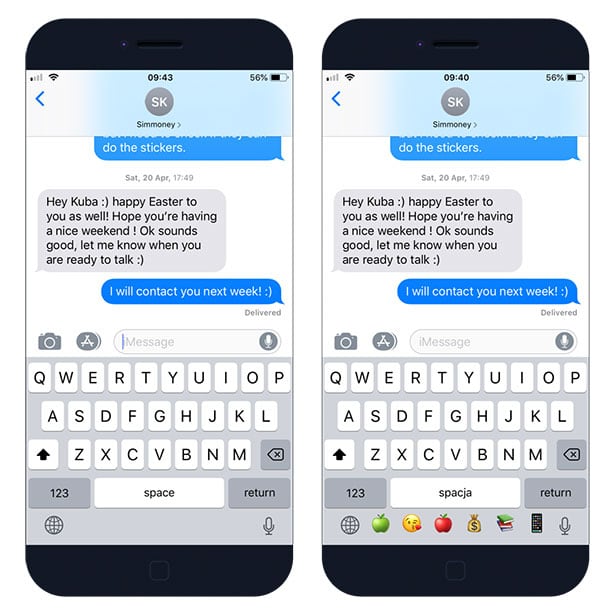 Barmoji jailbreak tweak shows how Apple should have used the extra space on the iPhone X keyboard instead of the empty space they went with. Add a selectable emoji view between the globe and dictations buttons on iPhone X's, and it's compatible with KeyboardX.
How to install KeyboardX + Barmoji
You are just a few steps from installing the tweak from Cydia Sources. To add KeyboardX and Barmoji Repository to your list of Cydia Sources follow our step-by-step guide.
Step 1. Open the Cydia app on your device.
Step 2. Tap Sources → Edit → Add the official repo https://repo.packix.com/
Step 3. Switch to Search Tab and enter KeyboardX or Barmoji.
Step 4. Tap the Install button.
Step 5. The are no settings to configure available.
You might also like