A lot of us might know about Jon Stewart, the Emmy award-winning actor, comedian, producer, and Tv host who is most well known for his work in "The Daily Show with Trevor Noah" and "The Colbert Report". The New York-born TV icon is also very well known for the role of Josh in the 1996 Comedy-Drama movie "Big Daddy" starring big Hollywood icons like Adam Sandler, Cole Spouse, Leslie Mann, etc.
Apart from acting, he is also an accomplished producer and writer. Who has co-authored famous titles like:
Both of which have sold over 1 million copies globally.
Since 2015 Jon supposedly took a break from the green screen after his show was written off and during this time he started following his other passions. But it was during the late October of 2020 when the news of his return broke the internet.
According to sources, Jon has signed a multiyear deal with Apple as an initiative to expand the horizons of an already popular sitcom, "The Daily Show". The brand new show is supposed to run for a couple of seasons and it will help Jon gain back his stardom as he sits in the anchor's chair one more time.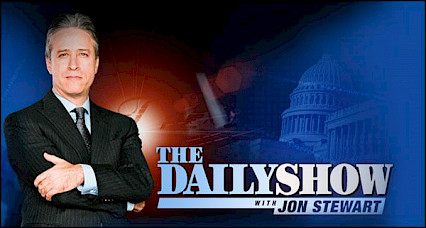 This brand new show will be aired on Apple Tv's premium OTT Channel and will be available for all Apple Tv users during the fall of 2021. Neither Apple nor any other source has been able to enlighten us on who are the other stars on the show and when its pre-production begins. But all we can tell, this new show will be about current affairs.
This still-untitled show will be broadcasting single-subject episodes, with each episode running approximately for an hour. As per "The Hollywood Reporter", Jon Stewart along with Busboy Productions, New York will be co-producers of this show. In the studios, Jon will pair up with James Dixon - the manager of Jon, and Richard Plepler, the former chief of HBO.
Apple is also supposed to release a podcast for the forthcoming show which will be aired in the mid of 2021. But, it will not be easy work for Apple to regain the lost TRP. Over the years the craze of political satires has gone and with the election of a new President and the COVID outbreak in the US. Americans have shown no major interest in political satires. The only weapon Apple has is the impressive backstory of "The Daily Show" that was so successful it won 20 Emmys during its tenure of 23 years. That old show single-handedly won people's hearts and defined an era which can also be called - "The golden age for political satires".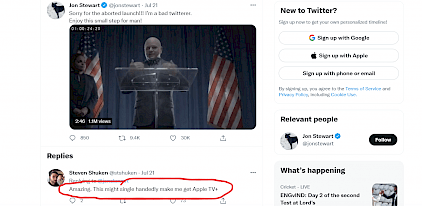 Our views
To be honest we don't know what to expect. As said, the craze for political satires has dropped over the years with the advent of Youtube and Tiktok. But nevertheless, we are excited about this new show and eager to see Jon back on the screen after his years of exile from national television.
Political Satires are always a little tweaky and controversial thus, it is very hard to predict how the new generation of the audience will react to it. But, if Apple along with Busboy productions and Jon can recreate the magic that "The Daily Show" did then nobody will be any wiser.
To revisit the old episode of The Daily show, click "here"...
As of now, all we can do is wait and build our expectations for this new show.
Hope you liked the article and don't forget to check out other great stuff from us. Good Day!
You might also like