A lot of interesting jailbreak tweaks was released lately and we also received a lot of jailbreak-centric good news too. So, we bring to you again all the information on these new advancements in this week's roundup post.
In this article, we have listed down all the latest jailbreak tweaks that were released from 8th February to 14th February. As usual, we will first discuss the top releases of this week followed by the remaining jailbreak tweaks that were released this week. So, let's get started!
Top Releases of the Week
ReProvisionFix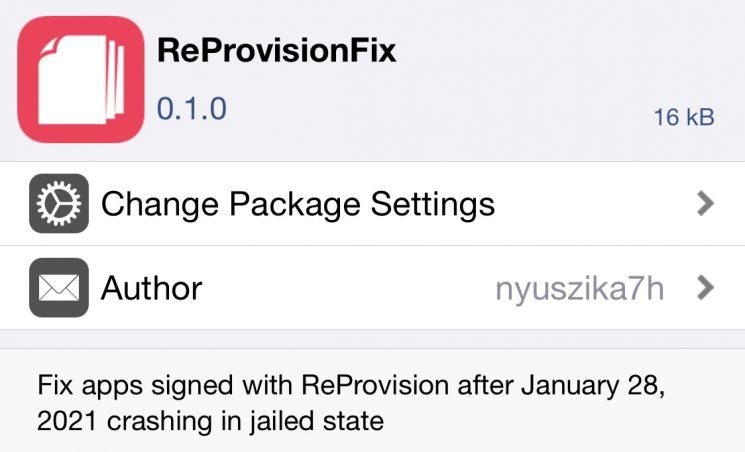 ReProvisionFix is popular update for the ReProvision signing app and takes care of the app crashing of the apps that were installed after 28th January 2021. This free tweak can help the ReProvision user to fix this issue as there is likely to be no update release by the developer since ReProvision is at the end of its life.
This app crashing issue affected both AltStore and ReProvision but AltStore received an update to fix the problem while ReProvision did not. So, if you wish to continue using ReProvision, then you can get this patch to fix this problem.
CarPlayEnable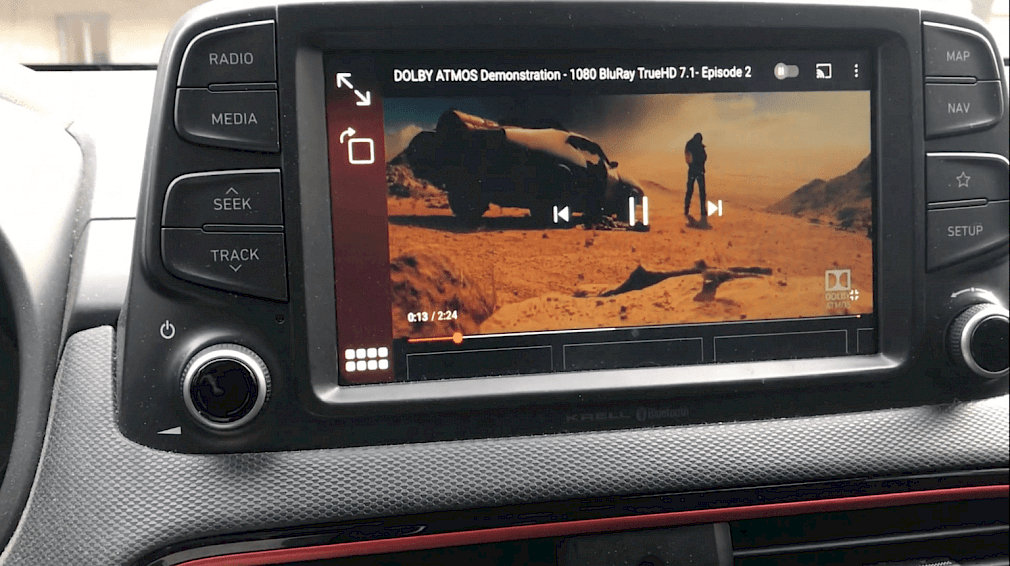 An extremely handy jailbreak tweak for iOS 14 users, CarPlayEnable allows all the restricted apps also to be accessed using CarPlay on the touch-screen enabled head unit of your vehicle. So, you can watch YouTube videos, browse the Internet, and do a lot more on the car dashboard.
However, be careful to not use it when you are driving the car. This is a free jailbreak tweak and you can find our detailed review on this jailbreak tweak as well.
SendToDesktop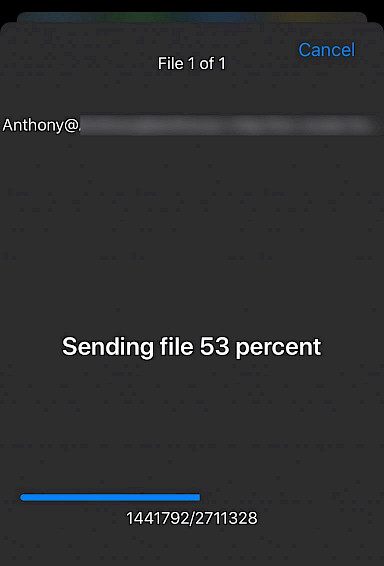 We all know that Apple users have the easiest way to transfer data as they can simply use AirDrop to send the data between their iPhone and Mac but the same cannot be done with a Windows or Linux PC.
However, with the help of SendToDesktop, you can easily begin an SSH connection between your computer and your iPhone to transfer the data. This simple and free jailbreak tweak also adds a new sharing option in iOS devices as well. You can basically send a file to any computer from your iPhone as long as they are on the same local network.
Other Releases of the Week
AgentCamera – This jailbreak tweak allows the users to take photographs and videos without getting noticed by anyone around you. You can get this tweak for $1.99 from the Packix repository.
Pop Notifications – This jailbreak tweak doesn't require you to click on the Open button to check out a notification on your jailbroken iPhone X that has iOS 14 and checkra1n. You can get it for free from Burrit0z repository.
SortingSwipe – With this jailbreak tweak, you can sort your Home Screen icons by color or by alphabetical order using the swipe gesture. This is a free tweak that you can get from Lightmann repository.
Marker – Marker offers improved swipe-based text selection cursor movements for your keyboard and can be availed for free from the MiRO repository.
Total Charge Tones – This jailbreak tweak informs the user that their iPhone has been charged to 100% by playing an alert sound. This is a free jailbreak tweak from BigBoss repository.
cRaZy TeXt – Use this jailbreak tweak to quickly convert normal text into sPoNgEcAsE by simply clicking on a button. This is a free jailbreak tweak that you can get via Sudhip repository.
You might also like