Last week, we had some really amazing Jailbreak tweaks that are being used by millions of users all over the world. A few of these tweaks have truly helped the user access their iOS devices more easily while a few haven't made any considerable change in convenience or efficiency.
In this article, we have listed down a few of the top releases last week where we start with our favorite tweaks first.
Top Releases Last Week
Diamond
One of the best jailbreak tweaks to have been released last week is the Diamond tweak which was a blessing for the users who were looking for a refreshing change in the Dock and Status Bar of an iOS device. There hasn't been much change in the interface of these two by Apple for a long time so this tweak is definitely something most of us were looking forward to.
Diamond combines the two interfaces into a single one that can be easily accessed by clicking on the SpringBoard icon or with the help of the Reachability gesture. Users can completely configure the Diamond interface including the aesthetics and the behavior.
This tweak can be bought for 2.30 USD and you can learn more about it in our complete review.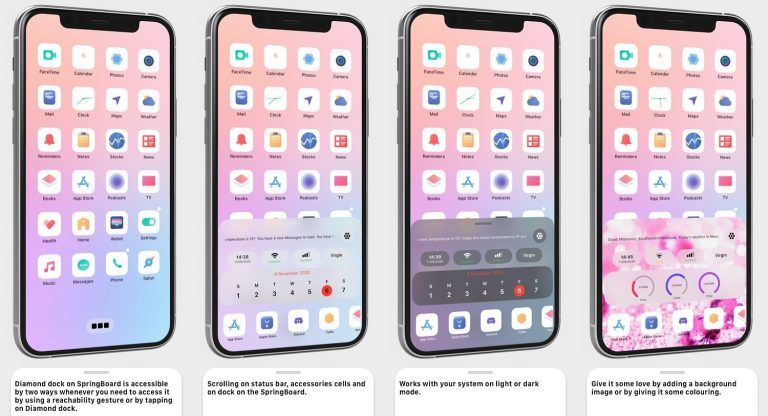 VolumeMixer
One of the major problems with iOS devices is that it doesn't give the users an option to configure the volume setting based on each app. This is where VolumeMixer comes in, a free jailbreak tweak that allows the users to configure the volume levels independently for the applications.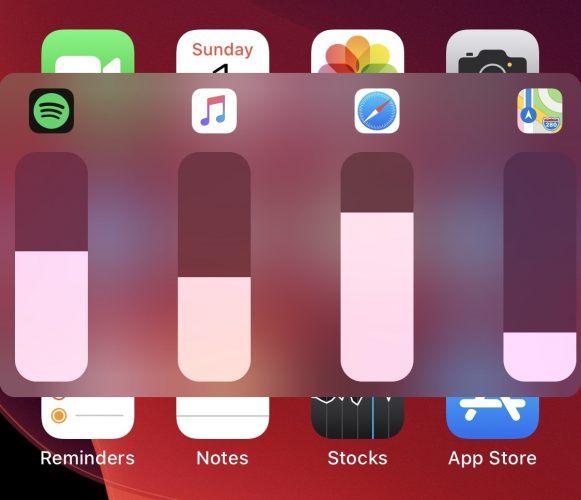 Sphere
For users who wanted an option of multitasking, Sphere is a good option for iPhone users which allows users to jump from one app to another app quite easily. It uses Chat Heads-inspired interface to allow the users to multitask and interact with multiple applications at a time.
You can get Sphere for 2.99 USD and can learn more about this jailbreak tweak in our full review.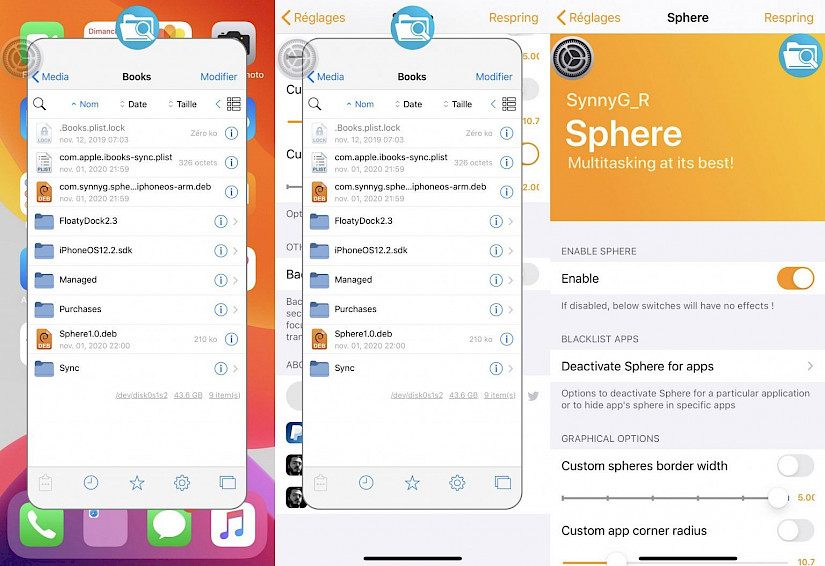 Other Releases
Apart from the above-mentioned major jailbreak tweaks, we had several smaller tweaks released as well.
Megane – This tweak uses the Activator to bring a web search anywhere.
NineMusic – This tweak gets you the iOS 9-style Now Playing interface on the device's Lock Screen.
Riskkit – This tweak will unblur the spoiler and NSFW posts for you when you are using the Reddit app.
NanoFi – This free tweak will enable your Apple Watch to transfer files using WiFi instead of Bluetooth for quick transfers.
HoldAnywhereWiggleMode – This is a free jailbreak tweak that allows the users to tap and hold anywhere on an iOS device to enable the wiggle mode for the Home Screen.
Bear – This is a free tweak that improves the Tumblr app.
MIDaamon Tweak – With this free tweak, you can install iPad apps on your iPhone too
You might also like