As we start the new week, let us take a look at the jailbreak tweaks that were released earlier last week. We are still waiting for a complete iOS and iPadOS 14 jailbreak that is compatible with most devices but there are a lot of cool developments that are still happening daily.
In this article, we have listed down a few of the top jailbreak tweaks that were released from Monday to Sunday so that you can try out the ones that appeal to you the best. We will start by describing our favorite releases first and then mention the other noteworthy tweaks that were released during the week.
Lynx 2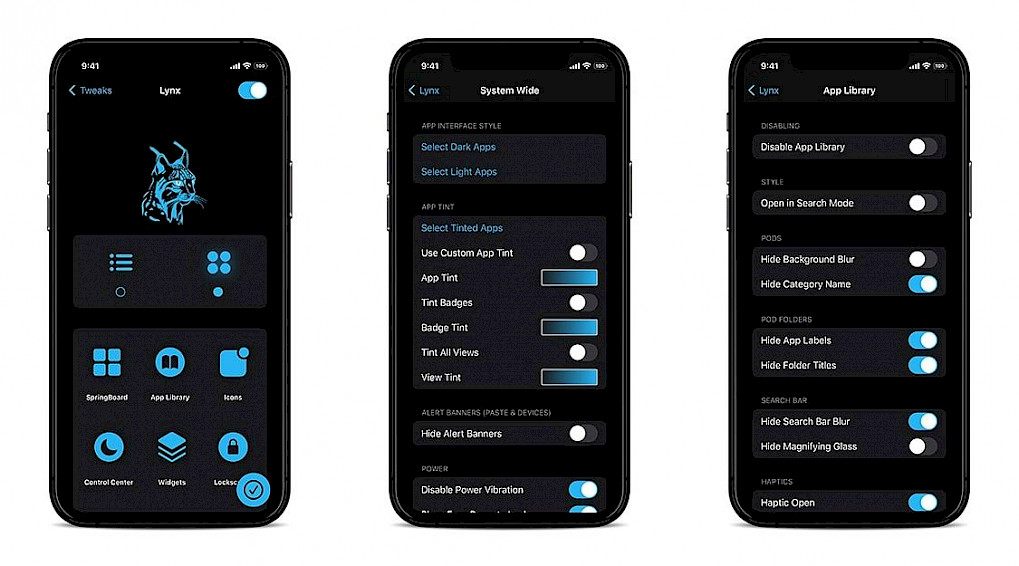 One of the most detailed all-in-one system jailbreak tweaks to check out from last week is Lynx 2 that is available for both iPad and iPhone. There are lots of customization options available for almost all kinds of user interface that is available in both iPadOS and iOS 14. Moreover, there are third-party app options as well that many other customization jailbreak tweaks lack.
If you already own original Lynx tweak, then you can upgrade to the second version free of cost.
Sharecuts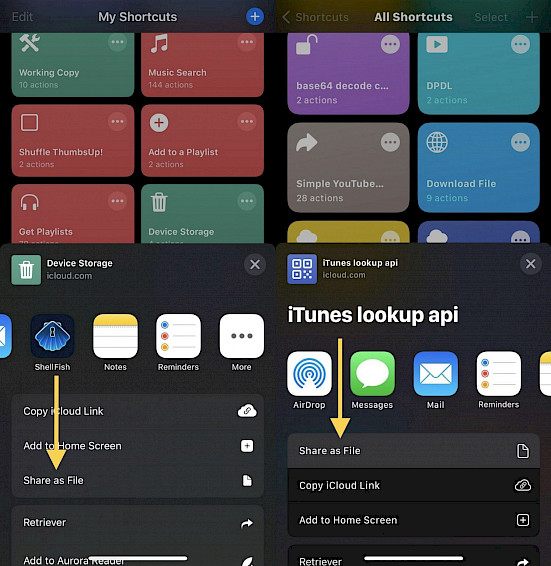 There are many ways to share the Shortcuts with other iPad and iPhone users but if you wish to share your favorite Shortcuts easily with your friends and family members that are close to you, then you can use the new jailbreak tweak - Sharecuts.
Once you download the tweak, it adds a new button that can be used to share the interface through the Shortcuts app. The app is sent as a file and then the other user can import it to their Shortcuts app to start using it. This is also a free jailbreak tweak that you can install on your jailbroken iPhones.
MilkyWay 3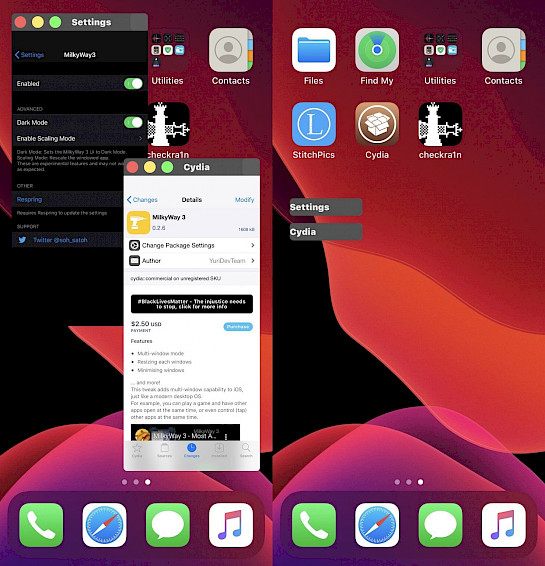 It is no secret that iPhone's multitasking experience is not complete and requires a lot of additional work to be useful for the users. You can only use one app at a time and App Switcher is the only way to solve this problem so that you can rapidly switch from one app to another.
However, if you want a truly multitasking feature on your jailbroken iPhones, then MilkyWay 3 is the best way to do that. With this tweak, you can easily run the apps simultaneously in a window fashion similar to how you would use multiple apps on Windows PC or Mac. You can get this jailbreak tweak for $2.50 from the repository.
Other Releases
PhotosPro - This tweak adds several features to the native Photos app on your iPad and iPhone. It is a free tweak that you can get via Packix repository.
SaveTinder - With this tweak, you can save photos on Tinder and Instagram app by clicking on the photos and holding it. It is a free tweak that you can get from MiRO92 repository.
QuickSearch - Use the Activator action to quickly search the Internet from anywhere with the help of QuickSearch. This is a free tweak from Packix repository.
Klean - Use Klean to add a slick widget on the Home and Lock Screen. You can get this tweak free from Packix repository.
Colouration - Use this jailbreak tweak to colourize different user interfaces in iPadOS and iOS. You can get the tweak for $0.99 from Packix repository.
You might also like