In the past couple of days, the jailbreak community has been on a roll with lots of new updates and tweaks being released over the week. So, in this week's roundup post, we will be listing down the major jailbreak tweaks that were released between 15th March and 21st March.
As usual, we would start with the top releases first which would be followed with the other releases of the week. So, read on to know more about the amazing updates of this week.
Top Releases of the Week
WebShade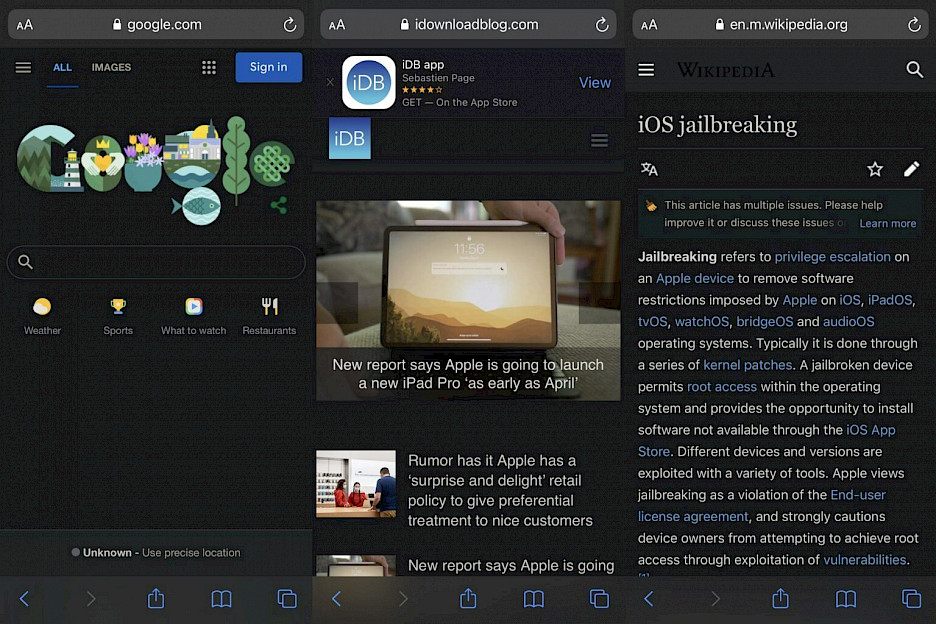 WebShade allows the users to enjoy the Apple's native Dark mode thoroughly as it ensures that the web pages also follow the Dark mode. As a result, you don't suddenly suffer from brightness when accessing web pages on the Safari app.
14PiP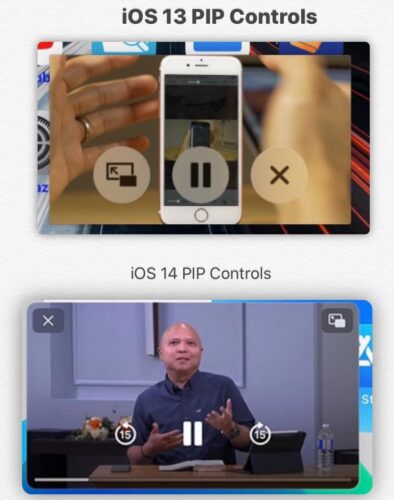 This is a simple and free jailbreak tweak for devices running on iOS and iPadOS 13 that basically ports the Picture-in-picture interface from iOS and iPadOS 14 interface to the older versions. This latest interface makes better use of the space and looks aesthetically better as well.
QuickANC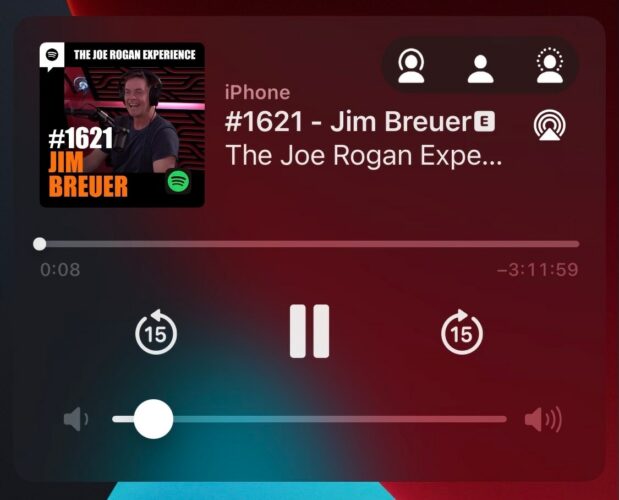 This jailbreak tweak is a useful extension for AirPods Max and AirPods Pro users so that you can easily toggle between normal mode, transparency, and active noise cancellation mode. The tweak will add around 1-3 toggle buttons to the Now Playing widget so that you don't need to visit Control Center to access the toggles whenever you need to switch between the modes.
LowLock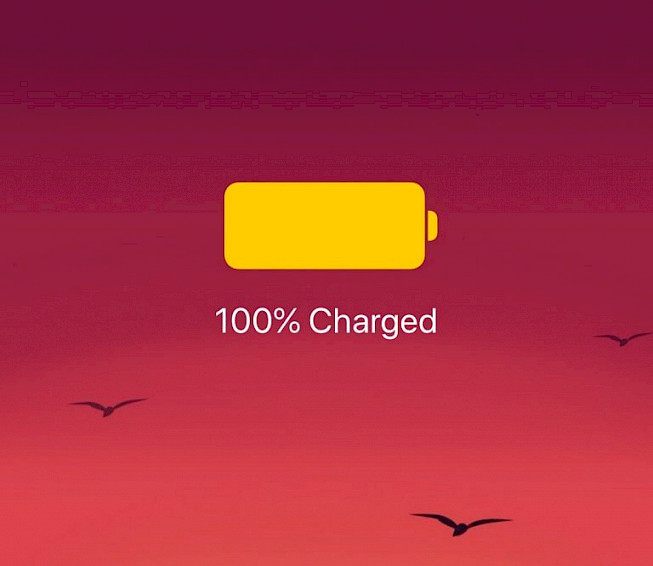 If you wish to get more out of your iPhone on a single charge, then Low Power Mode is a great feature that usually gets activated when you turn on the feature manually or when your device's battery is too low.
With LowLock, you can make this feature autonomous as it automatically turns on this feature when you lock your device and turns it off when you unlock the device. So, you can save a lot of power when you aren't using the device and still enjoy all the amazing features.
Other Releases of the Week
AdaptiveHome – This tweak colorizes the Home Bar by choosing the dominant color of the app's icon and can be availed for free from the MiRO repository.
CCNoiseControl – With this jailbreak tweak, you can easily toggle between normal, Active Noise Cancellation, or Transparency mode.
DockX Reborn – You can get configurable features to modify your Home Screen's Dock for $1.00 from the geometric software repository.
EasyDialer14 – This jailbreak tweak gets T9 dialing feature to the jailbroken iPhones and is a free tweak via BigBoss repository.
ForceBar – You can use this jailbreak tweak to forcefully hide or display the Status Bar in a few apps.
Hestia – This is a global jailbreak detection bypass tweak for iOS 11 – 14 devices and you can get it for free from the Packix repository.
NoWidgetLabels – This jailbreak tweak is used to hide the labels from the widgets on your iOS and iPadOS 14 devices.
RealFileInfo – With this tweak, you can display the actual file type for a few files in Apple's Files app.
WidgetRadius – Use this jailbreak tweak to make the older Today widgets have similar radius corner to the newer Today widgets.
You might also like