iSpoofer for POGO. Download IPA file on iOS for free
kuba - Wednesday, 12 February 2020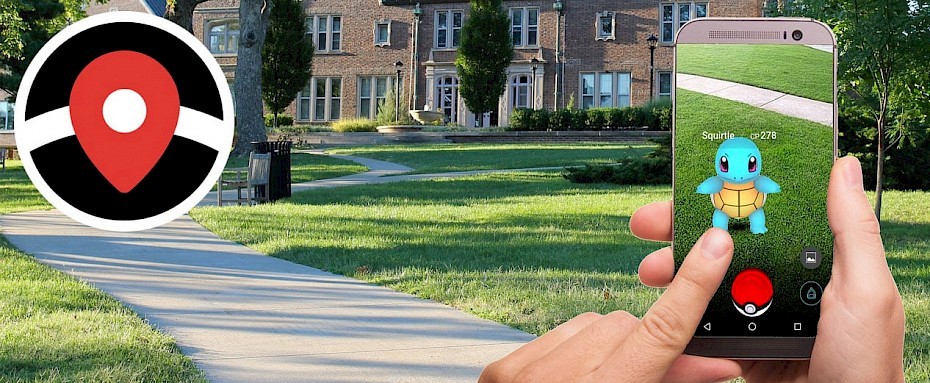 Every Pokemon Go player is interested in downloading the iSpoofer for POGO mod that brings a set of new features to the game including free pokemon go teleport - spoof your location and go anywhere. Learn how to download and install iSpoofer.IPA on any iOS device.
iSpoofer for Pokemon Go is the must-have mod for POGO players. It allows you to use new features including a joystick for walking around the map, create own patrol routes, auto-generate GPX routes, real-time scan on availability of Gym Slot, free Teleport, 100 IV Pokemon coordinates feed, real-time nearby Pokémon/Gym/Stop Radar, in-game IV Checker, enhanced throw, and Fast Catch Trick.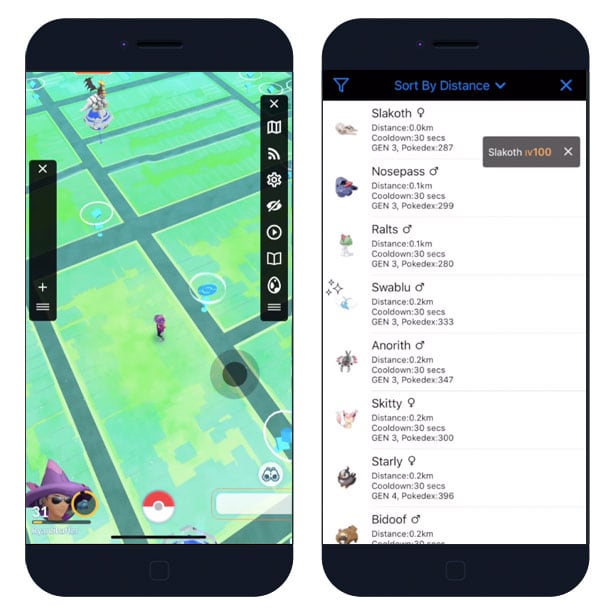 How to install iSpoofer IPA file on iPhone, iPad or iPod
Impactor can install max 3 apps on your iPhone. Every 7 days after signing, you will have to connect your iPhone to your PC and repeat the install process, however, you do not have to delete the apps. There are also no random revokes of the application on your iOS device.
Step 1. Download Cydia Impactor (broken), and unzip the file.
---
Alternatively, sign the IPA using AltDeploy on Mac or AltServerPatcher on Windows.
---
Step 2. Download iSpoofer.IPA (108 MB).
Step 3. Install the newest version of iTunes.

Step 4. Connect your device. Open Cydia Impactor and navigate to Device → Install Package.
Step 5. Select the iSpoofer.IPA file version 3.5.2 (0.165.1) to install.
Step 6. Enter your AppleID and app-specific password to sign apps not provided by Apple.
Step 7. The sideloaded iSpoofer for Pokemon Go app will be visible on the home screen.
Step 8. Next, add your certificate to trusted from Settings → General → Device Management.
After the certificate expired, you will need to repeat all steps to sing IPA file again. On jailbroken devices you can use ReProvision, the IPA signing app offering Cydia Impactor features. More detailed article about information How to use Cydia Impactor will answer all your questions.
---
Download iSpoofer for Pokemon Go mod without a computer
Latest revokes make installing iSpoofer almost impossible and the best way to do it is using your own certificate and Impactor. If you don't own a computer we provide for you five mirrors for iSpoofer app.
Step 1. Click Install Now from your browser. (mirrors: TweakBox, AppValley, iOS Ninja)
Step 2. Tap Install on message prompt "download.ispoofer.com would like to install iSpoofer for POGO".
Step 3. iSpoofer app Icon will appear on your Home Screen.
Step 4. Navigate to Settings → General → Device Management.
Step 5. Find the newly installed Enterprise App Certificate and trust it.
Step 6. Run iSpoofer for POGO app.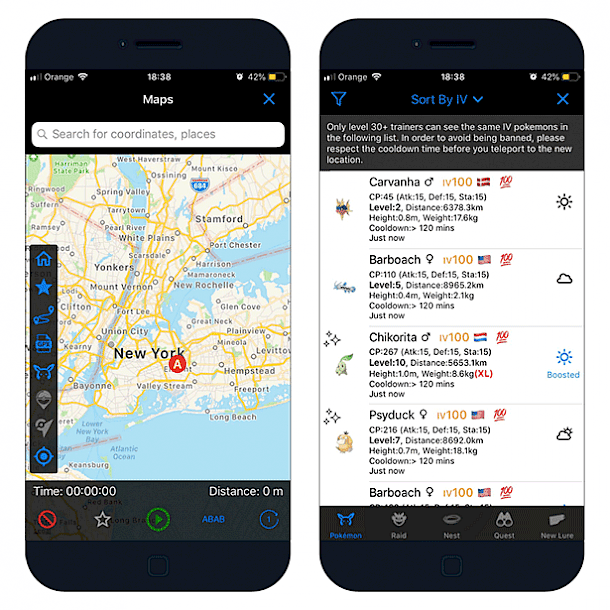 Now you can run the app like any other installed on your iPhone. If the application will not work, it can be related to certificate revoked by Apple. Basically, it means that you need to reinstall the app to make it work again. Go through all steps from the beginning or use an alternative method.
When you completed all step your iSpoofer App should be installed correctly on your iPhone. After iSpoofer will be downloaded you can't run the app. An Untrusted Developers Message will appear and it's required to complete all tasks from Step 4 in our guide above.
Changelog
iSpoofer for POGO 3.5.3 (0.165.2)
Updated to 0.165.2 (1.131.2 on AppStore)
iSpoofer for POGO 3.5.0 (0.165.0)
iSpoofer for POGO 3.3.9 (0.161.2)
Updated to 0.161.2 (1.127.2 on AppStore)
Added a toggle to auto-runaway if not shiny
Added the IV indicator for shadow pokemon
Added Unova stone and lure modules(Glacial/Mossy/Magnetic) for the quest feed
iSpoofer for POGO 3.3.7 (0.161.1)
Updated to 0.161.1 (1.127.1 on AppStore)
Added IV checker for quest encounter
Added toggle to turn empty incubator reminder off
iSpoofer for POGO 3.3.5 (0.161.0)
Updated to 0.161.0 (1.127.0 on AppStore)
Added IV checker for raid boss
Added empty incubator reminder
Fixed a bug caused rocket stop not displayed on the map
Added new format (IV|Gender|Move1|Move2) to Pokemon Bag Auto-Rename
iSpoofer for POGO 3.2.6 (0.159.0)
Updated to 0.159.0 (1.125.0 on AppStore)
Show unhatched egg on the map
Show the Ex Raid on the map
Show Raid details by tapping the icon
Optimize the nearby pokemon icons on the map
You can hide the joystick only now
You can hold on the joystick 3 seconds to keep walking automatically
iSpoofer for POGO 3.1.7 (0.157.0)
Updated to 0.157.0 (1.123.0 on AppStore)
Added evolution items in the quest feed filter
iSpoofer for POGO 3.1.5 (0.153.3)
Updated to 0.153.3 (1.121.3 on AppStore)
Added pokemon checking counters
Added raid boss on the map
---
iSpoofer Free vs Pro
iSpoofer enables you to spoof and simulate your GPS coordinates on your iOS. The Pro Plan starts for $4.95 per month and offers everything that is available in Free version plus additional features.
iSpoofer Free
Joystick
Teleport
IV list
Encounter IV Checker (10 Times Free Trial)
Enhanced throw
Auto-Generate GPX
iSpoofer Pro
Auto-Walking
Nearby radar
Nearby Gym Slots Scanner
Coordinates Feed
Feed Radar
Fast Catch Trick
Encounter IV Checker