The history between Apple and Intel is somewhat like a modern-day relationship.
It all began with the starting of Apple in 1976 when Apple partnered with chip manufacturing giants Intel to produce a chip for powering up the new Apple Devices. And in this process, Intel really gave some great chipsets to the world.
Are examples of a few notable collaborations.
But, everything has changed since 2018-2019. It was in this year Apple concentrated its money and manpower to develop an autonomous chip for their devices. This new Chip would have more cores and threads than a typical Intel chipset and work to handle heavier workloads with utmost efficiency.
And thus, began a new chapter in the relationship between Apple and Intel...
The News:
Apple on Monday showed two new MacBook Pros with high-end specs equipped with its own customized "Apple Silicon" chips. It wasn't just an occasion to showcase the expertise of Cupertino in the field of hardware as well as software.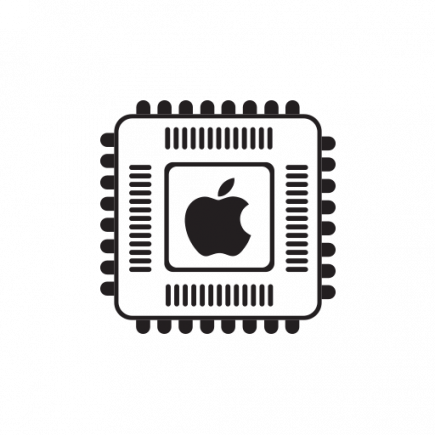 The event showcased the advances Apple has made within the processor sector using its silicon, which is showing chipset maker Intel and the entire PC industry what's wrong with Windows laptops as well as the chipsets which power these devices.
In addition to the performance, even in terms of perception, the latest M1 Pro and M1 Max chipsets that power the 14" and the 16-inch MacBook Pro models have hit Intel severely. According to indianexpress.com, "This does indeed put pressure on Intel," said Bryan Ma, vice president of clients for market research company IDC.
Apple made it clear last year by announcing that Macs are powered by their silicon, instead of using Intel processors. This signaled the end of a 15-year relationship between the two giants of technology.
New story: Apple plans to start switching from Intel to custom Mac ARM processors by 2021 — Company is working on at least 3 chips, some with 12+ cores. The latest details on Project Kalamata and what it means for the Apple-Intel relationship here: https://t.co/H8Ez8UNMpS

— Mark Gurman (@markgurman) April 23, 2020
The Cupertino company has announced three new Macs with its new "Apple Silicon" --the M1 specifically designed for computers.
The M1 is a computer that runs on an ARM-based processor instead of an Intel or AMD x86 CPU, providing greater performance and longer battery life to Macs. It completely beat Intel-based computers in terms of performance, and it contributed to helping Apple establish the story of how to build a personal computer. However, the M1 chip-similar to the Apple iPhone as well as iPad processors-wasn't made for users who need the most powerful machines capable of handling heavy graphics-intensive tasks. This is why the M1 processor was initially introduced on devices such as the MacBook Air and the Mac mini, keeping the Intel-powered 16-inch Mac Pro mostly unaffected.
However, that has changed with the M1 Pro and M1 Max chips. These processors represent an enormous improvement over earlier versions of the M1 with regards to CPU and GPU performance, and placing them inside the MacBook Pro shows Apple's confidence and capability to compete against Intel's most powerful chip.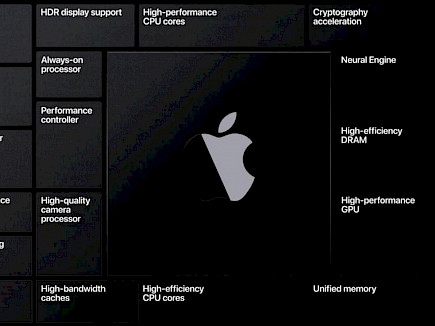 The M1 Pro has 10 CPU cores and 16 GPU cores and the M1 Max has 10 CPU cores and 32 GPU cores. The M1 Pro is set up with up to 32GB of RAM, more than the M1's capacity of 16GB. Its successor, the M1 Max, meanwhile, has up to 64GB of RAM.
While the MacBook Pro caters only to professional users like coders and graphic designers, they are also one of the best-loved customers. They're the ones that will spend hundreds of dollars on an expensive notebook, in their opinion, and the performance-per-watt is the most important factor.
The announcement of the M1 Pro and M1 Max is a sign of just how far Apple has advanced in the development of silicon of its own. Cupertino has been investing in the development of chips since 2008. Since 2010, it has used its own A-series CPUs in iPhones and iPads.
Being in complete control of the hardware as well as the software and chip development can help Apple integrate its products in a seamless way, which is not possible when you use Windows-based PCs that run on Intel or AMD chips. Under Johny Srouji, Apple has become a chip manufacturer and has undergone a major transformation that was largely hidden from the spotlight up until the last few months.
Apple's ascent as a silicon powerhouse is also due to Intel's failure to satisfy the demands of Apple, which was formerly an essential client. During continual delays to move towards a smaller transistor process, and its unwillingness to outsource the manufacture of processors, Intel is now behind TSMC as it tries to develop better processors.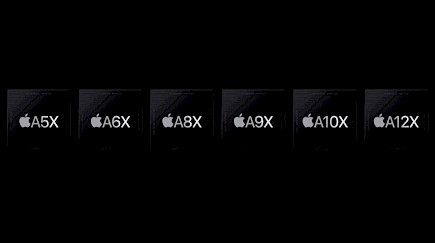 However, Intel still commands a majority of the market for CPUs.The issue is that the computer industry as a whole, involving OEMs, software makers, and GPU manufacturers, is heavily reliant on Intel. Apple does control the hardware and software, but it also collaborates closely with Intel, Microsoft, and PC OEMs to build products.
Though the PC market has indeed been stagnant over time and there's a noticeable lack of vision. This has resulted in creative professionals shifting to Macs instead of Windows laptops, placing the focus on Apple, specifically the MacBook Pro.
Intel might well have lost Apple as a customer, but the chip giant has still announced a plan to develop its newest foundry division by 2025 to catch up with rivals like Taiwan Semiconductor Manufacturing Co (TSMC) and Samsung.
You might also like