iPogo for Pokemon GO. Download IPA on iOS for free
kuba - Friday, 6 December 2019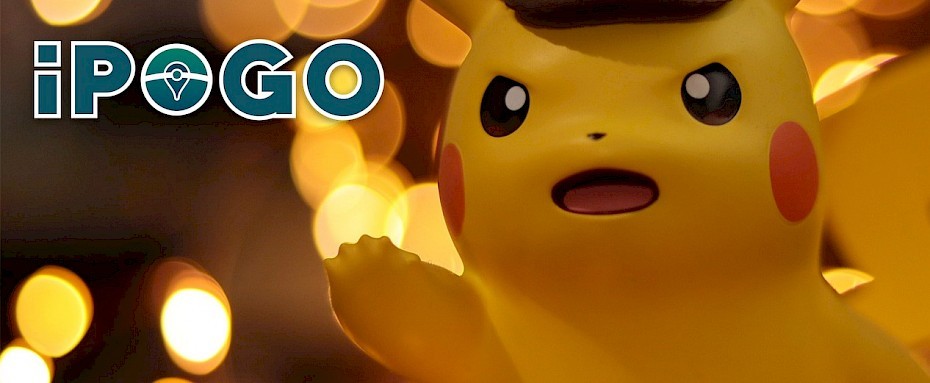 Sniping is a method to catch a Pokemon that is far from your real location using a teleport feature. iPogo is a PokemonGO++ mod allowing you to freely change your location on the map without the need to move to the point in real life. Download iPogo for free. Jailbroken devices are not supported.
iPogo for Pokemon GO is a free iOS application to tweak the official Pokemon GO app available in the AppStore. This free iSpoofer for POGO alternative offers similar features and options. You can download the app on your iPhone without a computer, and there is also an IPA file available to sideload the app. iPogo can be used to teleport and catch a Pokemon in a different location.
iPogo adds additional features to Pokemon GO app. Teleport to any place on the map, add routes to favorites, change the speed of moving, activate enhanced throw, enable Go Plus, Fast Catch, Stats Inventory, hide elements from the main screen like buttons, shortcuts, joystick, spoofing, etc.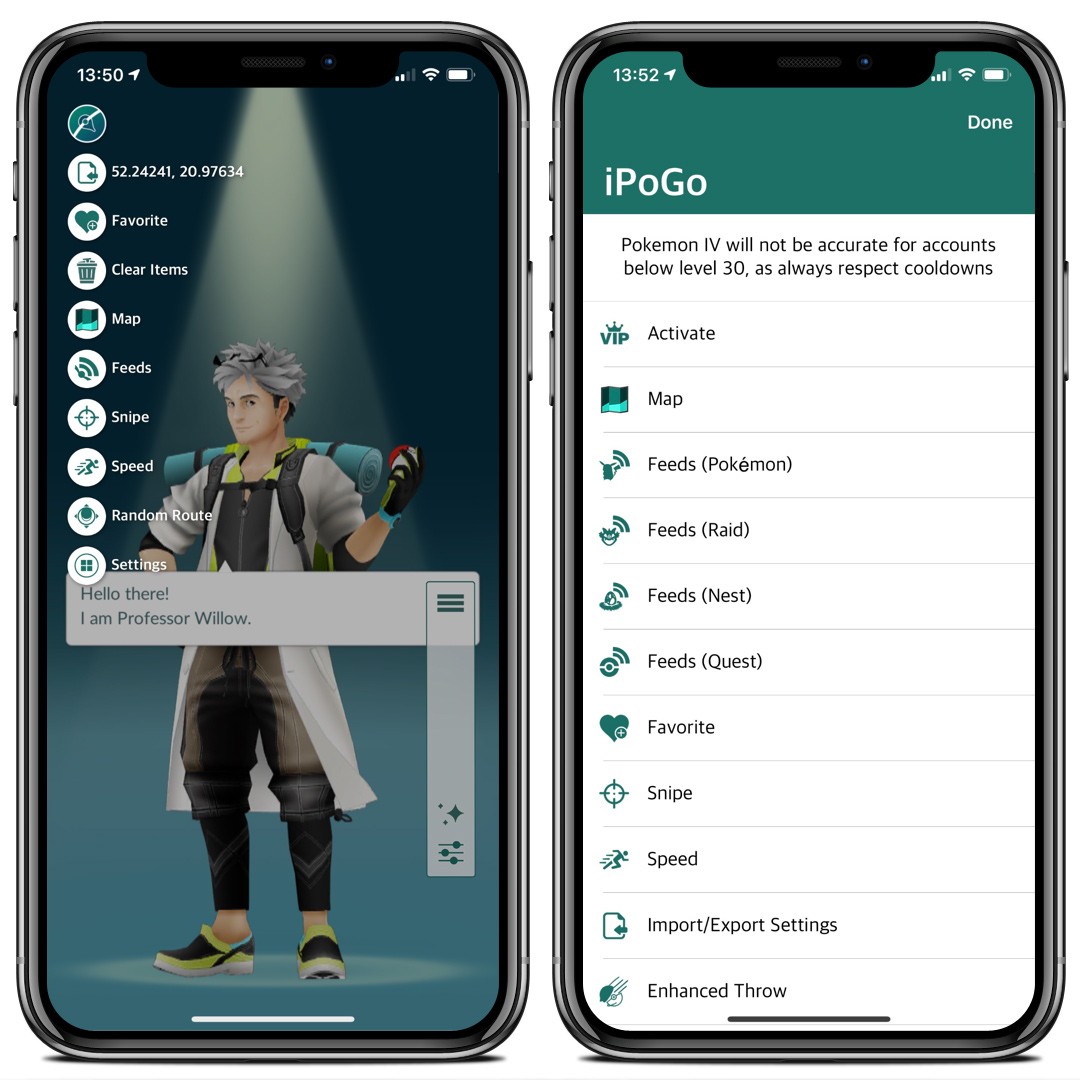 Moreover, display feed of Pokemon, Raid, and Quests, activate dark mode for the interface and included map. The app offers also an option to import and export or settings with one click. Before installing the mod remember to remove the original app from your device. iOS 13 is also supported.
How to install iPogo IPA file on iPhone, iPad or iPod
You are just a few steps from installing the iPogo tool on an iOS device without Cydia Impactor. Follow our step-by-step guide to download the app. No jailbreak required.
Download iPogo for Pokemon Go mod without a computer
The latest revokes make installing iPogo almost impossible and the best way to do it is using your own certificate and Impactor. If you don't own a computer we provide for you five mirrors for iPogo app.
Step 1. Click Install iPogo Now from your browser.
Step 2. Tap Install on message prompt "ipogo.app would like to install iPogo for POGO".
Step 3. iPogo app Icon will appear on your Home Screen.
Step 4. Navigate to Settings → General → Device Management.
Step 5. Find the newly installed Enterprise App Certificate and trust it.
Step 6. Run iPogo for Pokemon GO app.
Now you can run the app like any other installed on your iPhone. If the application will not work, it can be related to certificate revoked by Apple. Basically, it means that you need to reinstall the app to make it work again. Go through all steps from the beginning or use an alternative method.
When you completed all step your iPogo App should be installed correctly on your iPhone. After iPogo will be downloaded you can't run the app. An Untrusted Developers Message will appear and it's required to complete all tasks from Step 4 in our guide above.
Download iPogo IPA
Impactor can install max 3 apps on your iPhone. Every 7 days after signing, you will have to connect your iPhone to your PC and repeat the install process, however, you do not have to delete the apps. There are also no random revokes of the application on your iOS device.
Step 1. Download Cydia Impactor, and unzip the file.
Step 2. Download iPogo.IPA (106 MB).
Step 3. Install the newest version of iTunes.
Step 4. Connect your device. Open Cydia Impactor and navigate to Device → Install Package.

Step 5. Select the iPogo IPA file version 1.2.1 (1.127.1) to install.
Step 6. Enter your AppleID and app-specific password to sign apps not provided by Apple.
Step 7. The sideloaded iPogo for Pokemon Go app will be visible on the home screen.
Step 8. Next, add your certificate to trusted from Settings → General → Device Management.
After the certificate expired, you will need to repeat all steps to sing IPA file again. More detailed article about information How to use Cydia Impactor will answer all your questions.

Changelog
iPogo for Pokemon GO 1.2.1 (1.127.1)
Ability to display S2 cell (level 13)
Fixed scrolling through Pokemon Inventory not updating IV Indicator
Fixed IV Indicator not displaying upgraded level
Various Performance Improvements
iPogo for Pokemon GO 1.2.0 (1.127.1)
Ability to Display S2 Cells on map (Level 17 and Level 14)
Ability to Block Encounters if the Pokemon is NOT Shiny
Faster Map Loading Option
One Click Item Deletion (Setup in Settings first)
Map Filter for Pokestop Grunt Type
Map Filters for Raids per Level
iPogo for Pokemon GO 1.1.7 (1.127.1)
Added support for the latest version Pokemon GO app in AppStore
Optimized high data usage
Added Nearby pokemon filter
Added Map pokemon filter
Performance improvement
iPogo for Pokemon GO 1.1.4
Nearby Radar
Shiny Filter for Nearby Radar
Toggle is now On/Off instead of Teleport/Walk
Minor bug fixes