iPlayTV 1.1.2 is a free app to watch live TV streams directly from iOS system. It supports M3U list, and you can use the app to watch premium channels like HBO, Fox, FX, USA, CBS, Showtime, Syfy, Starz, and more on your iPhone screen for free. Download iPlayTV for iOS.
What is iPlayTV?
iPlayTV is a free platform where users can watch live TV on iPhone screen. Installing it on the iOS device you will have access to almost 60 Live TV channels available in USA at your fingertips. The app can be installed on any iOS device without Jailbreak or providing Apple ID.
The only downside is that iPlayTV displays advertising before launching the selected channel.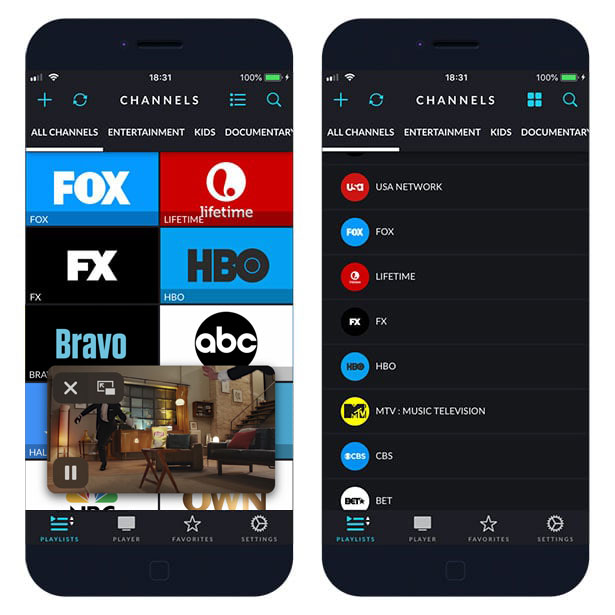 Add iPlayTV channels to favorites, search for channels, navigate through categories like entertainment, kids, Latino, sports, live events, documentary and more. iPlayTV will support in next version also Apple TV so you can stream the channel to your TV connected to Apple TV.
From Player Settings activate background playback to play audio when the app gioes into background or play media when using cellurar data. The app can run in full-screen mode and also in picture mode allowing you to navigate in the app during video playback.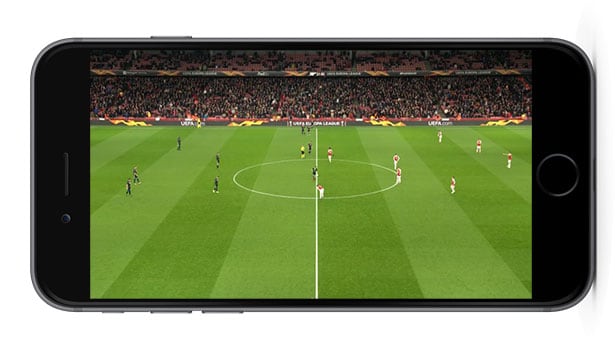 How to install iPlayTV on iOS?
iPlay TV can be installed on iOS 12 device like iPhone without the need of Jailbreak or Apple ID. You don't need a PC or Mac to install iPlayTVApp on iPhone. CyrusHub is available in our software hub allows you to download and install iPlay TV directly from your device.
Install iPlayTV without a computer. No jailbreak required!
When you get iPlayTV without PC it can happen that the app will stop working. The reason for this is that Apple will revoke the installed certificate. To make iPlayTV app work again you will need to remove the app and reinstall it using the same steps from below.
---

iPlayTV was discontinued on 1st March 2020.
Download StrymTV, the successor of the app from the official AppStore.
Find more about the StrymTV app.
---
Step 1. Click Install iPlayTV from your browser. (mirror 2)
Step 2. Tap Install on message prompt "ignition.fun would like to install iPlayTV".
Step 3. iPlayTV app Icon will appear on your Home Screen.
Step 4. Navigate to Settings → General → Device Management.
Step 5. Find the newly installed Enterprise App Certificate.
Step 6. Click on the certificate name.
Step 7. Trust apps from the developer to run on your iPhone.
Step 8. Allow access to your data and tap Trust.
Step 9. Run iPlayTV app from home screen.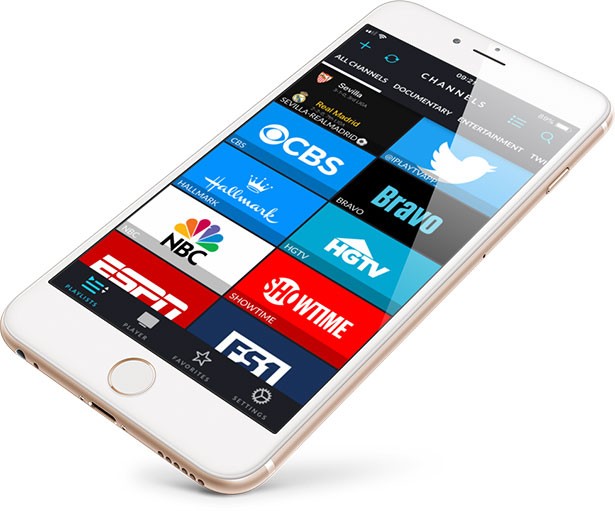 When you completed all step your iPlayTV app should be installed correctly on your iPhone. After iPlayTV will be downloaded you can't run the app. An Untrusted Developers Message will appear and it's required to complete all tasks from Step 4 in our guide above.
If you have a problem installing iPlayTV from our link you can also try alternative options and find the app via popular Cracked App Stores. Free iPlayTV app is available via CyrusHub, TweakBox App, Panda Helper, or AppValley. Usually when the download will not start simply try again later.
Download iPlayTV IPA
Download iPlayTV IPA file and sign it using Cydia Impactor (Windows, Linux, Mac) and sideload the app. We provide a full step-by-step guide on How to use Cydia Impactor to install IPA files on iOS.
Step 1. Download Cydia Impactor (broken), and unzip the file.
---
Alternatively, sign the IPA using AltDeploy on Mac or AltServerPatcher, 3uTools on Windows.
---
Step 2. Download iPlayTV.IPA (33 MB).
Step 3. Open Cydia Impactor and navigate to Device → Install Package.
Step 4. Select the iPlayTV .ipa file to install.
Step 6. Enter your AppleID and app-specific password to sign apps not provided by Apple.
Step 7. Add the certificate to trusted from Settings → General → Device Management.
Step 8. Open iPlayTV app and tap Start.
If you have any problems with sideloading the IPA file on your iPhone go to our article on How to use Cydia Impactor where we explain in detail every step including how to generate app-specific password for your app. This method doesn't require a jailbreak to work, but if you are running a jailbroken device try free ReProvision app to sign IPA files directly on iOS.
TV channels
iPlay TV by default offers access to all popular live TV channels including USA Network, Fox, Lifetime, FX, HBO, Freeform, MTV, CBS, Bet, Food Network, AMC, Bravo, Hallmark, HGTV, NBC, OWN, Paramount Network, Showtime, Starz, Syfy, Tbs, The CW, TLC, TNT, TrueTV, ESPN, ESPN 2, FOX Sports, Golf Channel, SKY Sport Football, NBC Sport, NBA TV, NHL Now, History HD, National Geographic, CNN, FOX News, CNBC, Disney, Cartoon Network, and more.
You can add more via M3U and download the list to iPlay TV app.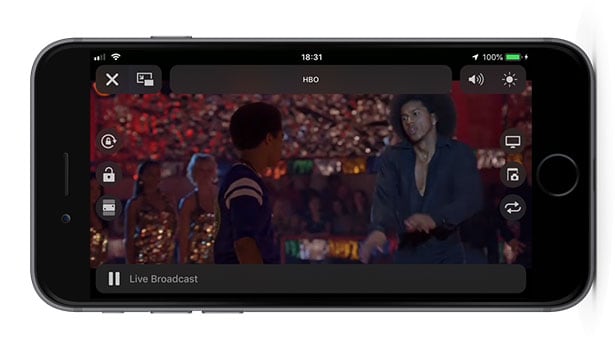 How to install iPlayTV playlist?
To make iPlayTV work we need to add a playlist. How to download playlist (iPlay TV channels url) in iPlayTVApp? It's simple. First, navigate to the iPlayTV Playlist Manager tapping on the plus button. Use the official iPlayTV playlist url.
From Playlist Manager, we can download iPlayTV Playlist. You can also add your own M3U list to iPlay TV from Playlist Manager. After you import the list all iPlayTV Channels URL navigate to the main window. Click on a channel to start to steam it in iPlayTV app.

What is the latest version of iPlayTV?
The latest version of iPlayTV is 1.1.2.1, which was released on July 20, 2018. The newest version of iPlay TV 1.1.2.1 is a bug fix release. If you noticed any problems with your version of iPlayTV running iOS we highly recommend to update iPlayTV to the newest one.
If you are looking for more information about iPlayTV navigate to official Twitter account @iPlayTV_App where every update about iPlayTV is posted.
You might also like