Now, with the update to iOS 15.0.1, Apple has made it impossible to downgrade the iPhone to the previous version. If you have updated your iPhone to iOS 15.0.1, you cannot downgrade it to the previous version.
But, Why?
Let's find out...
The news
Apple has ended its signing of iOS 15.0 following the launch of iOS 15.0.1 only a couple of days ago. The previous version of the iOS 15.0 version, which was released on September 20, 2021, will no longer be accessible to those who have updated to iOS 15.0.1. This has been implemented to make it easier for users to upgrade to the most recent version of the operating system for mobile devices that is provided by Apple.
iOS 15.0.1 (19A348) is no longer being signed. #iOS #iOS1501

— Apple Software Updates (@AppleSWUpdates) October 19, 2021
Alongside iOS 15.0, Apple users won't be able to downgrade to iOS 14.8, which was the final stable version of iOS 14. So, those who have been upgraded from iOS 14 won't be capable of restoring it. With iOS 15, Apple has introduced many new features like Focus Mode, Live Text, as well as offline Siri, and more. Overall, iOS 15 is a significant improvement over the previous version of iOS.
The first version of the public build that was released by Apple was not as smooth and many users across the globe complained about issues they experienced when they upgraded their iPhones to the iOS 15 version. The issues were an unresponsive screen, a dialer that was not functional, incorrect warnings about storage, as well as an unaligned interface that was not optimized for Instagram, iPhone
13 not unlocking when using Apple Watch, and more. Although Apple did not address a handful of these, it did release an update that corrected numerous bugs in the most recent version of the iOS release. The update is known as iOS 15.0.1.
Release date and Compatible models
It is the iOS 15.0.1 upgrade that was made available on the 1st of October 2021. It's available to all iPhone models that were qualified for iOS 15. The update is just in time since an overwhelming number of iPhone users were experiencing issues when installing iOS 15.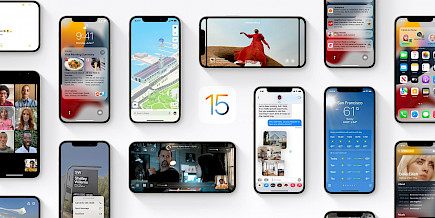 One of the numerous issues the Cupertino-based business acknowledged was a problem with the "Unlock using Apple Watch' feature. Apart from fixing the bugs in this update, it includes minor security and privacy enhancements. However, Apple users around the globe are anticipating an event to launch this year. The event is scheduled to showcase new MacBook Pro models and AirPods 3.
All about the iOS 15.0.1 update
It's a good thing for iPhone 13 owners now that Apple has resolved a minor issue that was present in the new iPhone models. iPhone 13 users who had their masks on before were not able to make use of the Apple Watch to unlock their devices. Apple Watch to unlock their devices due to a bug that was referred to as "Unlock with Apple Watch." The latest iPhone software from Apple solves a variety of other issues, such as one in which the Settings app incorrectly displays the iPhone's storage is full.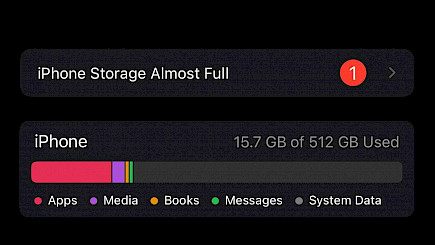 These bugs were complained about by iOS 15 and iPhone 13 users alike, as per Apple's release notes. The most popular issue has been "Unlock with Apple Watch." iPhone users can unlock their phones much more easily by having an Apple Watch connected with the same account near due to the feature that was introduced by Apple at the beginning of this year, in iOS 14.5.
Additionally, this feature will save you from the need to enter the passcode each time. However, the majority of iPhone 13 users found it to be insecure from the beginning. The issue was solved by the most recent edition of iOS, iOS 15.0.1 beta.
After the upgrade to iOS 15, many iPhone users but not all started to encounter this issue. This issue didn't just affect one model, it affected all models because it falsely stated that the storage capacity of the iPhone was exhausted within the Settings app. It wasn't just a fake message, however, the storage of the iPhone was also overwritten.
With iOS 15.0.1 is out and is available, you will be able to utilize your iPhone normally using iOS 15's features again.
iOS 15.0.1 is said to address a second issue. A few Fitness+ subscribers have reported that their Apple Watches have started to play audio meditations without their permission. There were a few users who experienced this issue, but Apple has resolved the issue by releasing a new software update.
All iOS 15-compliant iPhone devices will now be receiving an iOS 15.0.1 upgrade. The brand new iPhone 13 will reap the greatest benefits because of features such as Cinematic Mode that it offers. To check whether your iPhone is running the most recent update, head to Settings and then General, and then Software Update.
If you're on the unlimited plan for data usage, you'll be able to download the update through mobile data. Otherwise, you'll require Wi-Fi. Also, make sure your iPhone is at or above 60% battery capacity since the device will be restarted numerous times throughout the process of updating.

You might also like