What's one thing about the iPhone that annoys you the most?
Some people might say it's a smaller battery, others might complain about its high price. But, most people will agree that the most hated feature of the iPhone right now is the Lightning Port.
Ye, the Lighting Port helps to set the iPhone apart from any other smartphone out there. It's not as effective as it used to be. Newer technologies have come up and yet Apple is still adamant to cut away from Lightning Port.
But, this might soon change.
Want to know how?
Read this article till the very end to find out…
The News:
When Phil Schiller unveiled his Lightning connector at the time of the iPhone 5 launch in September 2012, he described it as "a modern connector that will last for the next 10 years." With that 10th anniversary approaching in the coming year, many questions remain about what the iPhone will look like, and whether it will come with a Lightning port, or whether there will be no port at all.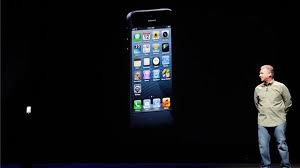 Each iPhone since the iPhone 5 has featured a Lightning port that Apple claimed back in 2012 as a "smaller and smarter, as well as more robust" port in comparison to the 30-pin connector that was previously in use.
Even though the majority of Apple's iPad range, as well as the entirety of the Mac line, are now equipped with USB-C, the iPhone is now the only one to be missing out due to its addition of Lightning.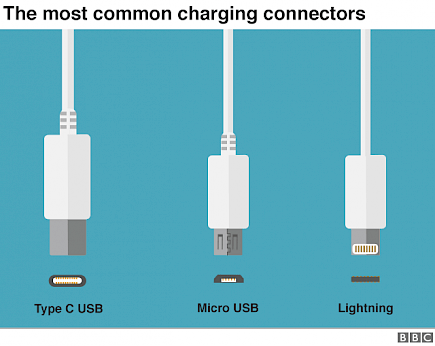 The smartphone market has quickly changed to USB-C, and the majority of phones available are supporting this more flexible port. Apple's indifference to joining the market in implementing USB-C has irked many consumers. However, it seems Apple has decided to stick with Lightning on the iPhone in the near future.
MagSafe limitations
Apple's ambition for the iPhone is to make it completely portless, using MagSafe and wireless connections for charging and data transfer requirements.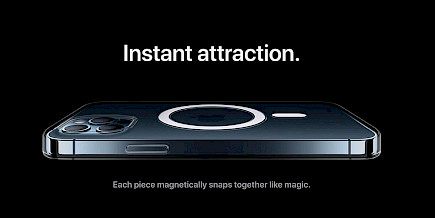 Unfortunately, MagSafe is available on the iPhone, launched in the first place on the iPhone 12, isn't fully matured, and is presently only able to charge.
Apple is extremely unlikely to drop Lightning and switch to USB-C for just a couple of years before becoming portless. In the meantime, it's more likely to stick with Lightning and continue to develop MagSafe to make it a portless iPhone.
EC pressure to switch to Type-C?
It is possible that the European Commission could, however, influence when we can get a portless iPhone. It is believed that the EC has suggested an order that will require all electronic devices for consumers, such as tablets, smartphones, and cameras, as well as portable speakers, headphones, and handheld gaming consoles to have "common ports," also known as USB-C. If the directive passes in 2022, then companies like Apple will have two years to convert their devices to USB-C.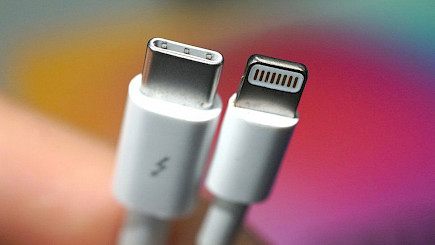 There are some caveats. On paper, the directive could be a major change for the iPhone since it would be required to include USB-C. However, the directive is only applicable to devices that charge using a cable.
A spokesperson from the EC told the Verge that devices that charge exclusively wirelessly don't have to have a USB-C port. This, along with the two-year time frame that the directive will grant companies that want to move to USB-C. This will allow Apple enough time to evolve MagSafe and then drop Lightning to create the all-wireless world of tomorrow.
More Reasons indicating Type-C or MagSafe Upgrade
Apple's confusing range of ports has been noticed by many. For example, for the most recent iPhone, iPad, MacBook Pro, Apple Watch, and AirPods models, Apple offers customers four different kinds of chargers that can charge their devices. Bloomberg's Mark Gurman noted the lack of consistency in his Power On newsletter this past August.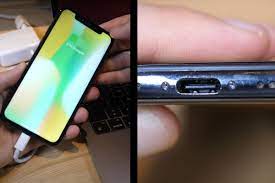 "Lightning served Apple well since 2012," Gurman said at the time, "but USB-C has obviously won out all over the industry and has become the default port for new products."
Winding-up
The future of iPhone's charging might seem to head towards Type C but, the future is still uncertain.
From time to time Apple has made some weird and unexpected changes that have shocked the world. So, it's totally logical to think that a new type of port might pop up in place of the Lighting.
But, we remain ever sure that the days of the Lightning Port are numbered.
Will the latter be better, Will the latter be worse?
No one knows for sure. But we will be eagerly waiting for anything that might come up.

You might also like