At its Peek Performance spring event, Apple unveiled a brand new third-gen iPhone SE model.
The much-anticipated budget smartphone is almost two years old compared to its predecessors, including the wildly popular second-gen iPhone SE, which launched in April of 2020.
So, today let us take a look at this new device and compare how it stands out from its leaks and speculations.
Let us begin...
Release date
The brand new iPhone SE goes on sale on March 18, but you can pre-order it one week earlier, starting on the 11th of March.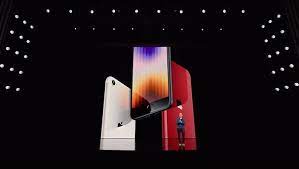 The brand new SE is priced at PS419 in the United Kingdom and $429 in the United States. But, of course, prices differ based on the quantity of storage you want. They include 64GB, 128GB, and 256GB capacities available to select from, just like every other device:
PS419 or $429 for 64GB
PS469 or $479 for 128GB
PS569 or $579 for 256GB
Design and Display of the iPhone SE (2022)
The 3rd-gen iPhone SE has the same style as its predecessor, and consequently, it has the same design as the iPhone 8.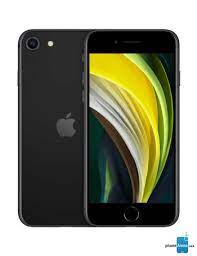 It's also small and slim, with an enormous bezel and chin. And it has an actual power button. If you are finding that the iPhone 13 range is too angular, you may appreciate the curvy edges of the phone.
Both the front and back sides of this phone are made of glass, which is framed with aluminum in between them.
This is a highly modern design for Apple. It's a very slim phone with a flat back that's broken only by a small camera bump at the back.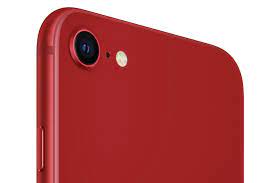 There's a lightning port to charge, and a cable is included with the case (but there's no charger/power block).
Unfortunately, there's no 3.5mm headphone jack either.
The phone can be purchased in white, black, or red. Unfortunately, this is an encapsulated selection of shades as compared to those on the iPhone SE 2020 and might disappoint those looking for an extensive range of colors.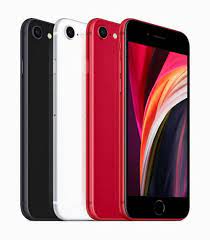 The screen specifications are similar to the iPhone SE (2020). This means that it's a 4.7-inch display, which could seem tiny when compared with the enormous 6.8-inch Pro Max devices.
It's an LCD screen that has a resolution of 750x1334 and a 60Hz refresh speed. Unfortunately, these aren't the most impressive specs for the money, and this phone isn't a good choice for those who wish to stream a lot of online videos.
The camera and battery life of the iPhone SE (2022)
The iPhone SE (2022) has only a 12MP rear camera and is likely to have an upgraded sensor over the previous SE, but this wasn't confirmed.
At the launch event, Apple presented a handful of camera functions, such as Portrait mode, as well as Photographic
Styles. However, they're not exclusive to smartphones or iPhones.
The company claims that its A15 Bionic chip (more on it in the future) will bring improvements to the camera department. However, it's unlikely that these improvements will be evident to the average consumer.
It's the same camera with 7 MP that we had two years ago. So don't expect selfies with high resolution here. Another new feature is a slow-mo-video on this camera.
Concerning battery life, Apple does not reveal its phone's capacities in advance. So, we must wait for breakdowns to reveal the information. But, Apple says the iPhone SE (2022) will have "better battery life."
The performance and software of the iPhone SE (2022).
The iPhone SE (2022) is equipped with the same chipset as the iPhone 13 and the A15 Bionic, which means that you can expect similar processing speeds as well as battery optimization.
What's the matter with RAM? Apple does not specify it, and we'll need to watch for another teardown. However, we anticipate that it will be either 3 GB or 4 GB.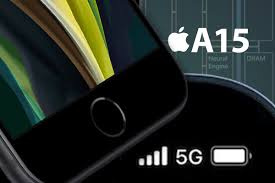 The chipset is said to provide plenty of gaming power or any other games you could play on the tiny screen. Still, battery optimization and AI-powered intelligence are its main benefits.
The operating system comes with iOS 15, just like the iPhone 13 has, so it will most likely appear like an iPhone 13 when used. Except for the small screen.
One of the upgrades is that, unlike the previous iPhone SE, the third-gen version has 5G connectivity, which is expected to provide faster internet connectivity for those living in areas that have network coverage.
Winding-up
Though there are very marginal differences between the older model and the newer one yet, the new SE 3 has got all that it takes to be the biggest seller for Apple this year.
So, we wish the new SE 3 all the best.
If you wish to buy the new iPhone SE 3 you can do so by pre-booking the device from Apple's official website.
Thanks for bearing with us. That's everything we had to share with you today. But, we will be back soon with more great content. Until then stay tuned and have a Good Day!

You might also like