As all of us may know both Apple and Samsung make premium quality smartphones that have a premium price tag associated with them. But with time these companies have tried to reduce their costs and hit the mid-range market.
Samsung was a prevalent brand in mid-rage since their very origins but Apple arrived there much later. With the new iPhone SE 3 being their new trump card.
So, today we will compare two different smartphones from one-two of the biggest rival companies and try to figure out what's best for your buck.
Thus, without further ado.
Let us begin…
Price Comparison: iPhone SE 2022 vs. Samsung Galaxy A53
The iPhone SE is the latest budget iPhone that is priced at $429.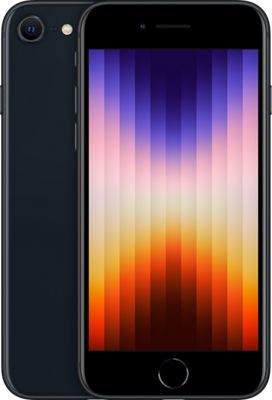 In comparison, the Galaxy A53 is $449, roughly in between Samsung's bigger range of smartphones.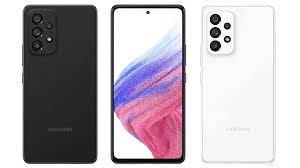 The difference of $20 is probably not enough to get you the iPhone, however, particularly when you think about what you can get with the price increase of the A53 that we'll go over in this article.
The iPhone SE can be bought at this moment at your preferred mobile operator because it came out at the beginning of this month. On the other hand, the Samsung Galaxy A53 is currently available for pre-order. It will go on sale beginning on April 1st.
Design Comparison: iPhone SE 2022 vs. Samsung Galaxy A53
We have two completely different designs for the two phones. The iPhone SE is a throwback to an earlier style of phone, featuring large bezels and an actual home button. However, it still provides the best experience with its glass-backed back and fashionable black, red, white, and black color choices.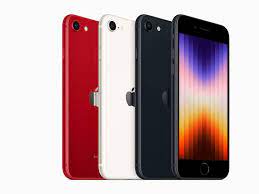 The Galaxy A53, on the other hand, appears more modern. It's a full-screen model featuring a punch-hole camera as well as relatively slim bezels around the display. However, the back of the phone is made of plastic, making it appear less expensive in comparison to the iPhone. In addition, Samsung provides additional color options, such as white, black, and blue.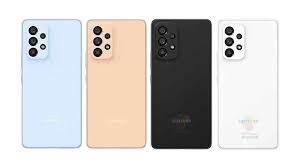 Another big difference in design between the iPhone SE 2022 and the Galaxy A53 is size and weight. In comparison, the iPhone SE has a small 4.7-inch display, which means the 5.45 x 2.65 x 0.29-inch body is simple to operate with just one hand. It is also extremely light, weighing just 5 ounces. On the other hand, Samsung's Galaxy A53 is more of an all-two-hand device, with dimensions of 6.28 inches by 2.94 inches and weighing 6.7 ounces.
Display Comparison: iPhone SE 2022 vs. Samsung Galaxy A53
Apple has kept the display of the iPhone SE at a small 4.7 inches and has a resolution just above HD quality and a basic 60Hz screen refresh. It's impressive considering its size, but it's not able to match the A53's display.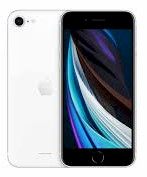 The Samsung phone comes with a 6.5-inch AMOLED screen with FHD resolution as well as an adjustable 60Hz refresh speed. It's better than the iPhone in every way when compared to paper. The sole reason for opting for the iPhone's display is its smaller size.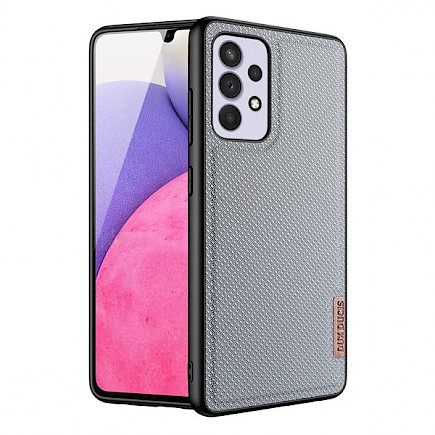 Camera Comparison: iPhone SE 2022 vs. Samsung Galaxy A53
Reviewing the cameras on the iPhone SE doesn't take much time. It has a 12-megapixel camera on the back as well as a 7-megapixel camera on the front. However, Apple has added a variety of enhancements to computational photography that includes Smart HDR 4 and Deep Fusion to increase the quality of your photos, along with Photographic Styles to give you more control over the style of your photos.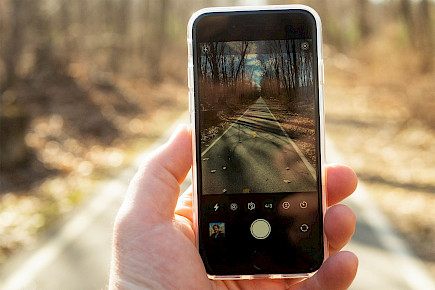 The Galaxy phone comes with four sensors on the rear. There's a main camera with 64MP and a 12MP ultrawide camera, as well as a macro camera with 5MP and a five-megapixel depth camera. These three sensors can make this Galaxy A53 much more effective for shooting wide, close-up, and portrait-oriented photos. It also has a front-facing camera with a 32-megapixel resolution.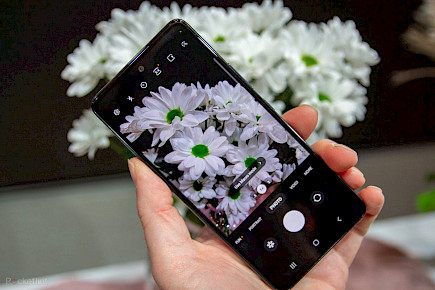 It's not certain, however, that Samsung's A53 will produce the best photos considering that Apple's photo processing software is fantastic but not equivalent to or near to Samsung A53. However, you'll enjoy more flexibility thanks to the camera features available on the Samsung. In addition, it's the only model of the Galaxy A53 that includes a night mode.
Winding-up
Both iPhone SE 3 and Samsung are very good devices that will attract a lot of consumers.
On paper, the Samsung beats SE 3 in most categories but SE 3 shines in the processor dept. So, if you are just looking for a good day-to-day device that will be 100% value for money. We suggest you go for A53.
But, if you really want that A15 Bionic magic and the revered Apple logo in your hands, then SE 3 is the way to go.
You might also like