Apple has kick-started the year 2022 with the much-awaited release of the iPhone SE 3.
A nifty new update to the existing SE lineup that comes with an updated processor, better camera setup, newer version of iOS, and 5G capability.
It's not been a month since the official release took place but people all around the world have already started to pre-order the new SE 3.
And, here's how you can do the same…
The News:
The brand new 2022 iPhone SE is available for pre-orders. You can pre-order this device right now on the Apple website.
The most recent version of the top-rated phone comes with a myriad of amazing options that allow it to seem like the most luxurious version of the phone to date.
This includes support for 5G connectivity as well as the Apple A15 Bionic chip, a better battery life, as well as many other features that will surely make it among the top starting-up iPhones and upgrade-worthy iOS devices available.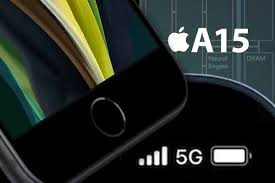 Apple has laid out the color, specifications as well as prices for each one of the new iPhone SE models at the same time that it announced the launch of the range on the 8th of March. However, while Apple has made its phone's unchanging price clear during its "Peak Performance" Apple Event but Apple didn't specify the wireless carrier contracts.
Since you know that iPhone SE (2022) is being sold, it's bound to begin to disappear from the shelves. So it's best to place your order in advance if you're hoping to get one.
iPhone SE 3 pre-orders are now live
The brand new iPhone SE 3 packs the most recent Apple internals in a familiar design that's based on the iPhone 8.
It comes with the A15 Bionic chip and 5G connectivity, as well as a better-quality front as well as back, as well as an improved camera setup. In addition, the classic design comes with an actual home button that includes an embedded Touch ID as well as a 4.7-inch display.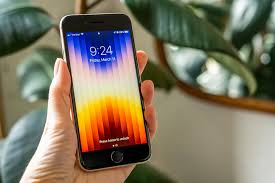 The iPhone SE 3 isn't the most innovative latest iPhone to be revealed by Apple. Still, it's likely to be a very popular one. Apple states that the iPhone SE 3 is a favorite for newbies, in particular.
The latest iPhone SE 3 is available in PRODUCT(RED) and starlight and midnight colors. Prices start from $429 for the 64GB model.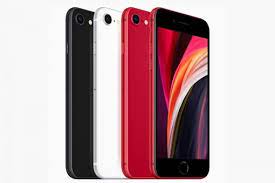 It's a $30 over the second-generation iPhone SE, an increase that could be attributed to the latest 5G modem inside.
It is also possible to upgrade to 128GB or the 256GB models for a nominal price.
Concerning the environment, Apple is no longer offering chargers or headphones inside the iPhone SE box.
How to pre-order iPhone SE 3?
To pre-order your favorite iPhone SE 2022, you need to head toward Apple's website, and then you have to choose " store." After choosing "store," you have to select iPhones, and now you should choose the option that displays pre-order iPhone SE.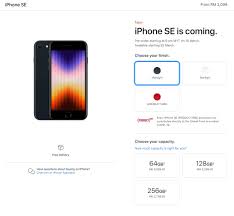 Now, after selecting that, you will be shown a couple of colors options and Capacity options. Pick the Color and capacity of the iPhone SE as per your requirements. Now choose a carrier of your choice and click continue. That's all.
Winding-up
There might be some supply constraints due to the ongoing chip shortage but, Apple has made sure that all the users can get their hands on the new SE 3.
The dates might be delayed but every placed order will be eventually fulfilled.
So, if you are on the lookout for a new iPhone and have stumbled upon SE 3, then it's high time you pre-book one for yourself before the stock runs out.
Hope you liked the article. We will be back soon with other fun hacks and tutorials, until then. Stay Tuned, Good Day!

You might also like