It brought smiles to a lot of people's faces when Apple finally unveiled it's iPhone SE 3.
Everyone was waiting for this device. Speculations about it had been going on for years and people have built up drastically high expectations for this new budget device from Apple.
But, since its launch, the SE 3 has seen its ups and downs.
So, in today's article, we are going to talk about the sales of SE 3 and what possible future it may face.
Let us begin…
Public release of iPhone SE 3
The star of Apple's Peak Performance Event was the new iPhone SE 3.
It came with: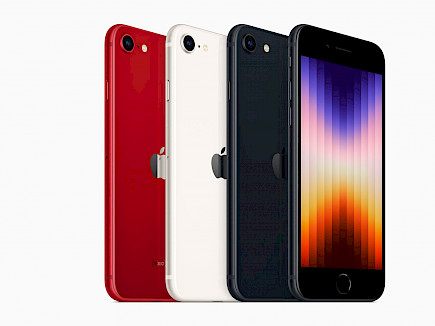 A 4.7-inch 720-p display.
Touch ID.
The design is similar to that of the last iPhone SE.
All plastic built but, with a sturdier chassis.
New Apple A15 Soc Chipset.
A 65-Hz display
5g connectivity with 22 %g bands.
The market price of the device is set at around $499.
What did Apple expect?
Owing to its low cost and highly speculated past Apple expected the SE 3 to perform brilliantly.
Yes, the device was nothing special but, it has its own cult following. So, Apple bravely set out to sell around 25 to 30 million units by 2022 alone.
What's the reality?
The sales number was very promising at first as Apple racked up more than 3 million units on pre-booking by the first night itself. But, with time the sales have rapidly decreased.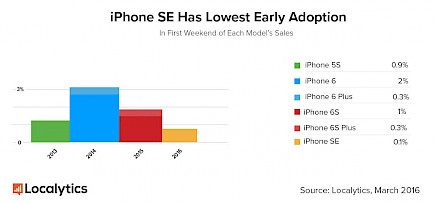 Right now Apple estimates that a maximum of 25-30 million units will only be sold by 2022. After 2022 the sales will drop even further.
What is the future?
Right now the future of SE 3 seems very unstable.
From the discontent in Europe due to the Russian attack on Ukriane to the resistance of people towards new Apple products due to the poor built quality of iPad Air 2022. Apple is in kind of a slump.
But, the best thing about slumps is it gets over with time. So, there is still a possible future for SE 3.
Will it reach its 25-35 million potential?
We can't tell for sure. But, if the markets get stable then that figure is very much achievable.
Winding Up
The SE 3 is a unique device on its own. So, it's not a big shocker that people have been giving it mixed reviews. But, things do get better.
So, there is still a lot of hope left for SE 3.
Thank you for bearing with us. Hope you liked what you read. We will be back soon with more great content. But until then, Stay tuned and have a good day!
You might also like