Do you ever fail to remember important dates like a close friend's birthday, doctor's appointment, or anniversaries?
Setting a personalized reminder on your iPhone's calendar could be a way to avoid such a mess.
thanks to the new iOS 15 updates now users can set up to 100 reminders per day and personalize each day of the calendar to meet their needs.
Thus, today we dedicate this article to teaching you guys this simple, yet limitless hack.
Let Us Begin...
How do you set up calendar accounts for my clients?
If it's iCloud, Gmail, Outlook, or an IMAP account, you can configure it to connect to the built-in Calendar app for iPhone as well as iPad.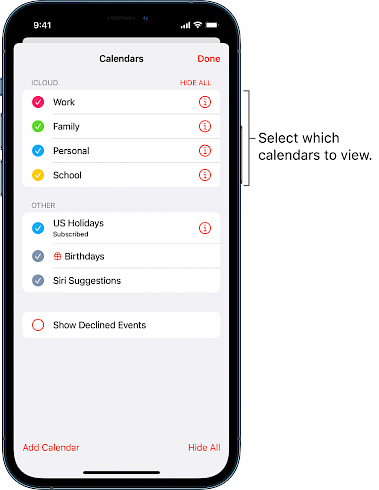 Open your settings app for the iPhone or tablet.
Click Accounts & Passwords.
Click "Add Account."
Choose one account provider, such as iCloud, Google, or Outlook.
Log in using the login details for your account.
Switch on the calendar switches to sync the account's calendar.
How do you set the default alert times for your alarms?
You can select the date you'd like to receive an email notification for an event you have scheduled on your calendar.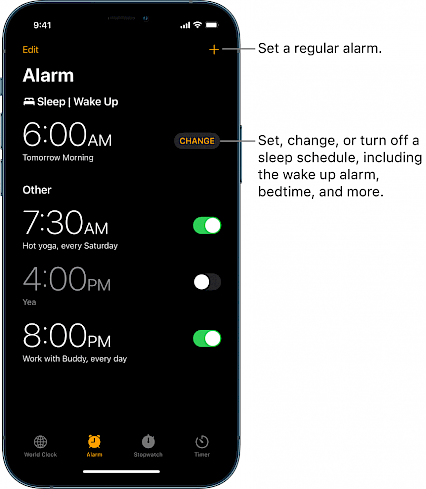 This will not affect the events for which you've set a notification date manually. It's used to notify you of default events for birthdays, timed events, and all-day events.
Open your Settings app for the iPhone or tablet.
Click on Calendar.
Click "Default Alert Times."
Choose the alert you wish to set a default time for.
Choose the time you would like to receive an alert.
How do you turn the week's numbers off and on?
The default setting of the Calendar app counts each week throughout the year.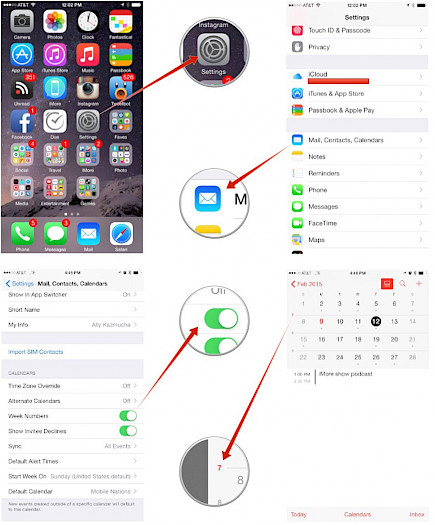 For some, this can be helpful to check how many weeks have passed, while for others, the information is unnecessary. You can switch the feature off or turn it on according to your preference.
Start in the settings application for either your iPhone or tablet.
Click on Calendar.
Switch the week numbers on or off.
How do you create a default calendar?
You might be having trouble managing multiple calendars between your home, work, and other commitments.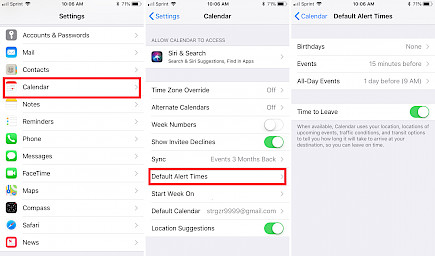 One calendar is always your primary calendar, which is the one on which you normally make events.
You can select a particular schedule as your primary calendar so that events that are created and shared will be on that particular account unless you change it to another one by hand.
Open your settings and apply to the iPhone or tablet.
Click on Calendar.
Select the Default Calendar.
Choose one calendar you would like to use as your default.
How to Enable and Disable App Events
If you're trying to figure out what time a particular date is, or what the birthday of someone is, you can make use of Siri as well as Spotlight Search to help track the event down.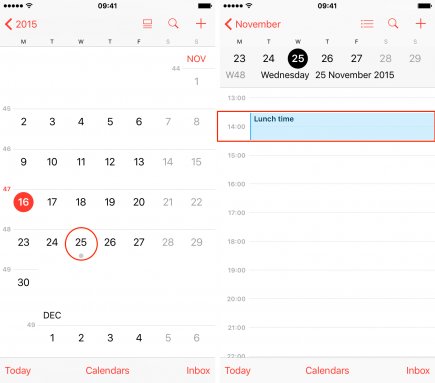 To protect your privacy, Apple gives you the choice of turning off or enabling the capability to make use of Siri as well as search in your Calendar application to locate the information you're seeking.
Start your settings app for the iPhone or tablet.
Tap Calendar.
Tap Siri & Search.
Turn off "Search" and "Siri Suggestions" either on or off.
Change Search for Events in Other Apps to off or on depending on whether or not you'd prefer to have your events within calendar apps. Calendar app.
Winding Up
And just like that you can set up reminders or personalize dates on your iPhone to meet your deadlines or remember important occasions/ events.
You might also like