Did you ever face the dilemma of pinning down a perfect answer to where should we meet next or what should be ordered in the house party whilst texting with your friends over iMessage?
If the answer is yes, then here's how you can get rid of this dilemma by create a poll in your iMessage group chat…
How to create polls in IMessage group chats?
If you're often in group chats using iMessage or iMessage, you'll understand how difficult it can be to pick a subject or plan a schedule when there are lots of people within the chat group.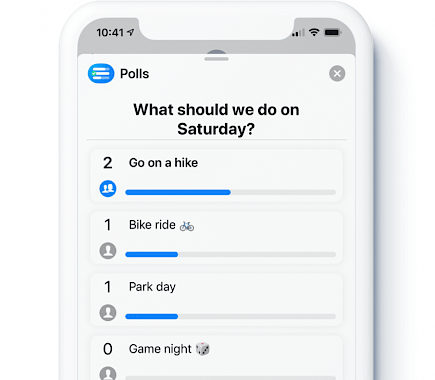 Other messaging applications like Telegram and, shortly, WhatsApp can circumvent this problem by allowing users to create polls within chat threads. However, the Message app on Apple's platform doesn't have the same feature natively.
It's not impossible to design polls in iMessage group chats. It's possible to do it fairly effortlessly. You'll need to download a third-party polling tool through the App Store within iMessage.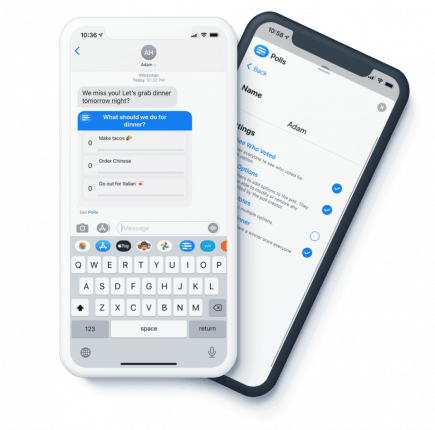 "Polls for iMessage" is an example of such an app we'll be using in this walkthrough since it's completely free and performs very well. The only thing you need to remember is that you'll need everyone in your group to sign up and then install the app for the polls to be effective.
The app lets you manage several important settings, including the possibility of letting everyone know who voted and for what, as well as whether other users can make changes to the poll, if a winner is announced after all have voted, and an option to let users vote multiple times.
The steps below will show you how to connect the app to Messages and create your very first poll:
Open the Messages app using the iPhone or iPad and then tap to join a group chat.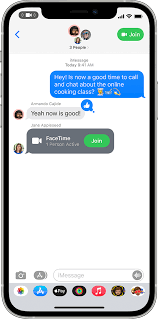 Click on the blue App Store icon located in the toolbar that is above the onscreen keyboard.
Within the App Store, click on the magnifying glass symbol located in the upper-right corner right next to your profile photo.
Begin typing "Polls for iMessage" as your search phrase. You will be able to see it appear below for you to choose from.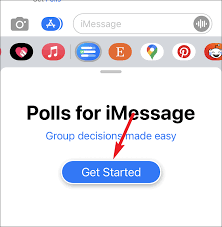 Click the Get button right next to the Polls tab for iMessage. Wait for the message to be downloaded.
Once the app is installed, go back to the group chat, then scroll horizontally on the toolbar, then tap the new Polls icon.
Create the first survey by delineating the question. Tap next.
Choose the option that you can vote on and then tap Add option. (Your poll must have at least two choices to work.)
After you've added your options, When you're done, click Done and then press the settings option (the symbol for a cog) at the bottom-right corner, and then check the settings you'd like to utilize to conduct this poll.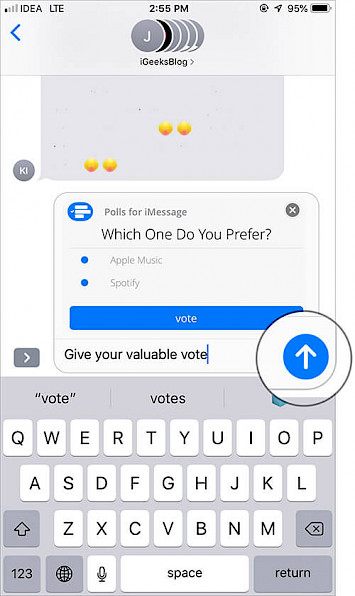 Once you're happy with your settings and are ready to send your survey to the group, press the Back button and then press Send Poll.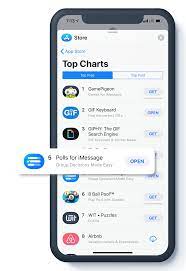 You'll now be able to see your vote in the chat room thread for the group. What you need to do is sit in the corner and wait for the participants to cast their votes.
Winding-up
And just by following these simple steps, one can create pools in iMessage.
Hope you liked the article. We will be back soon with other fun hacks and tutorials, until then. Stay Tuned, Good Day!
You might also like