Apple is known for setting high standards for data security and privacy on all its devices. Your iPhone may not be completely secure against everything, however. iPhones are harder to hack than other mobile phones because they are manufactured by one manufacturer that is dedicated to protecting them. There are many companies that produce Android devices. This increases the risk of security vulnerabilities.
Hackers have discovered creative ways to steal sensitive data from iPhone apps and keep it. Without you knowing, hackers could steal your browsing history, personal photos, current location, passwords, and even your passwords.
Apple doesn't have control over the destination of your data once it is collected by apps. Privacy concerns for iPhone users extend far beyond hacking. App providers may sell and harvest your data.
There are many ways to reduce your risk, and most of them are free or very inexpensive. In today's we are going to talk about 5 such ways.
Why is it necessary to keep your iPhone secure?
It is possible that someone could be watching you or sharing photos and videos without you knowing. This can be disturbing and potentially dangerous. It can happen, and it is just one way your iPhone could put your privacy at stake.
Hacking and Malware threats
According to security researcher Felix Krause, hackers may spy on you through your iPhone camera thanks to apps developed by abusing iOS permission settings.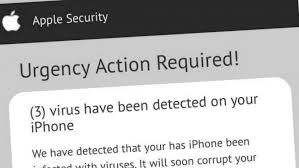 The app will request permission to use some features of your iPhone, including your camera, pictures, and location settings. The app can now access these components whenever it runs after you have granted permission. Hackers can silently take photos, record videos, and even use facial-recognition software to steal your identity.
Compromised apps can infect your iPhone with malware, making it vulnerable to spying. The risk of malware or hacking increases dramatically when you jailbreak your iPhone. This is the first step to securing your device and data. Nothing is all that is required.
Device Theft
We have all experienced those moments of distraction. Sometimes, we don't realize that our phones were at the grocery store or coffee shop until later—terror strikes. Then terror sets in. Passcodes and fingerprint touch ID are supposed to prevent a phone thief from accessing your data. But will they?
Even with all the security features, there's still a chance that someone could find your iPhone and gain access to everything, including your contacts, messages, and more.
Data harvesting
Your privacy is at risk regardless of how well your iPhone's security settings work. Even though no one has access to your phone without your permission, any app that you use can still expose your data. App developers and ISPs are constantly harvesting your data and selling it to third-party data brokers.

The sale of your data will result in you dealing with targeted marketing, which can be annoying. And remember, they know your number. Data harvesting can have far more serious consequences than this.
Much of the information you provide about yourself is sent to background check agencies. Your data, regardless of its accuracy, can be used against you when you make important life decisions, such as purchasing a house or searching for a job.
Five best ways to protect your iPhone and privacy
1. Use VPN
Most people choose to open a web browser in "private" or "incognito" mode. This deletes your history, trackable cookies and allows you to surf anonymously. However, your online activity can still be seen while you are online. This data can be saved, tracked, and shared with third parties.
Private browsing does not prevent information from being stored on your device, but all of your activities are still visible to your internet service providers. Your IP address can be seen by the websites you visit. This gives them an approximate geographic location and uniquely identifies your device.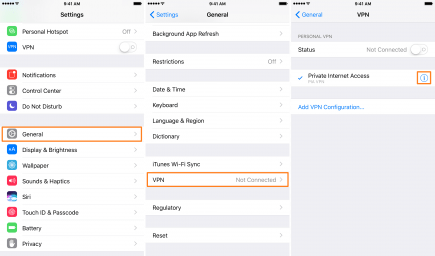 Install a trusted virtual private network (VPN) to keep your online browsing anonymous. ExpressVPN and NordVPN are two popular VPN options. You can also keep prying eyes away with a current security suite.
2. Use strong passwords or passphrases.
For all accounts, you should have a strong password. It should be at least seven characters in length and contain a mixture of numbers, letters, and symbols. Bonus points will be awarded for using upper-and lowercase letters.
Use different passwords for online activities. If an app or site is compromised, the bad guys can access all of your accounts. Password manager apps can be a good idea. Passphrases are a great way to increase the length of your passwords and also serve as a memory aid.
3. Turn on two-factor authentication for Apple ID and iCloud.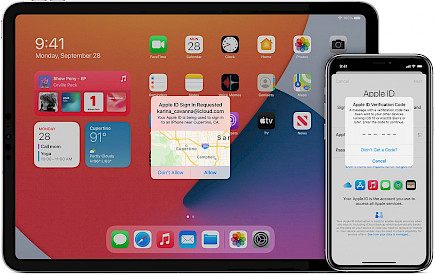 Two locks are better than one. It's strongly recommended to set up two-step verification whenever Apple ID and iCloud allow it. Two-step verification enables you to register trusted devices (devices under your control) that can receive a four-digit verification number through SMS or the Find My iPhone Service. After that, you'll have to verify your identity every time you sign in to your Apple ID to manage it, connect to iCloud, or make an iTunes, iBooks, or App Store purchase from a fresh new device, using your password and a 4-digit verification number.
What will it do? How will it help? Go to https://appleid.apple.com -> "Manage your Apple ID"-> "Password and Security"-> "Two-Step Verification".
4. Disable Facebook sharing
The world's largest social network does not have the finest reputation for openness and privacy. A feature has been created by the firm that allows you to manage how your activity is recorded.
This tool, called Off-Facebook Activity (or simply "Facebook Activity"), gives you a summary of the activities that organizations and businesses share with Facebook about you, such as your visits to their apps, games, or websites. You can also turn off this tracking.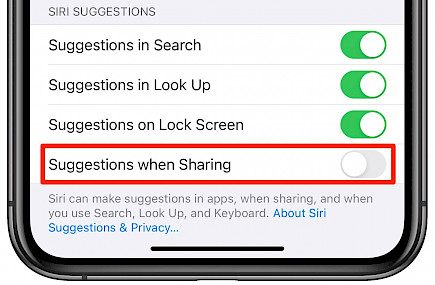 To look back on your non-Facebook activities, go to:
Log into your Facebook account.
Depending on your device, tap the hamburger icon or the down arrow at the upper right.
Off-Facebook Activity may be found under Settings & Privacy > Settings > Your Facebook Information > Off-Facebook Activity. Off-Facebook Activity. According to Facebook,
you will get a summary of your activities that Facebook receives, although current activities may take a few days to appear.
To turn off this tracking, go to Manage Your Off-Facebook Activity and touch or click it. You may also retrieve your information or manage future behavior by selecting Clear History and More Options.
5. Remove automated WiFi connections to well-known networks.
iPhones have a great feature that allows them to connect to known WiFi networks without your consent. This is a fantastic feature because it requires no action to go from the mobile Internet to local WiFi. A cybercriminal, on the other hand, may build a bogus wireless network with the same name and design as a legitimate public hotspot.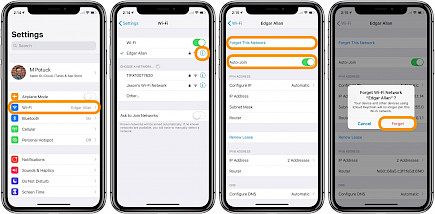 In this case, you may not even realize that your iPhone is connected to a fraudulent WiFi network, exposing all of your data to the fraudster. As a result, I urge you to either be very cautious about every WiFi hotspot you visit or disable this feature.
What will it accomplish? This reduces the possibility of your device connecting to a fake wireless network. Navigate to "Settings"-> "WiFi"-> Ask to join networks On.
Wrapping up
Safety and Security are very important in today's digital world. Thus, we tried to provide you with 5 simple and easy steps that will help you in the long run.
Hope you like the article. We post similarly engaging stuff every day, so don't forget to visit us again. Good Day!

You might also like