Security and privacy are the most primary things that you need to be sure of. People prefer iPhones over android mobiles as Apple provides more security and privacy compared to many other android mobiles. So, to make your iPhone more secure, we are here with a few security settings that make your iPhone even more secure. The topic gets interesting as we move ahead. As a bonus tip, we are going to tell you how to manage app permissions and how to check them in the latter part of the article.
So, follow the article to the end to find out more about the topic. Let's get started with today's topic.
Privacy and You
Even if you believe you have nothing to hide, you should be wary of your iPhone's privacy settings. Here's how you can control app permissions.
1. Passcodes
Passcodes can be described as a combination of letters and words that allow the user to unlock and access a device. It is important to have a complicated passcode that isn't easy to crack. iPhones offer the option to turn them off, but if you do this and your iPhone is stolen or lost, you will lose the initial layer of protection.
2. Face ID
Apple implemented Face ID when the iPhone X arrived without a home button. By putting their phones up to their faces, users may unlock their devices, make payments, and access sensitive information using facial recognition, a type of biometric technology. Face ID is available on the iPhone X, iPhone 11 series as well as in iPhone 12 series.
This is a multi-layered process that requires a unique code to be sent to another device, such as your tablet or computer, and your passcode. 2FA is the best security because hackers are unlikely to have the information required to log in to your accounts.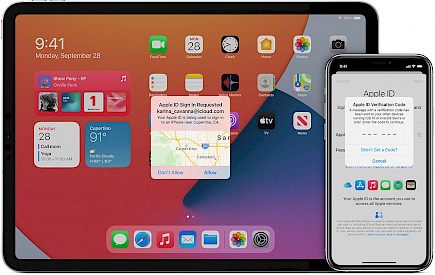 Jonathan Simon, professor of the digital market at the Telfer School of the Management University of Ottawa, says that 2FA is the best protection that one should have not only on the devices but on your social media platforms. There have been instances where biometrics were duplicated using fingerprint scanners, which can compromise users' personal information.
4. Location settings
Apple devices collect data constantly about you. This includes tracking where you are when you go there, and how often. These services can help you find the closest gas station or alert emergency responders to your location. While Apple claims that it does not sell your data to other parties for targeted marketing, the applications you use may do so. You give the app permission to track your location and share it with others. Heide says it can analyze your activities and send personalized advertising to your smartphone.
It is essential to manage your location settings to minimize the amount of personal data you accidentally give away. This is especially important for apps that don't require your location to work properly.
How to manage app permissions on your iPhone?
To limit the amount of personal information that is collected, it is important to manage app permissions.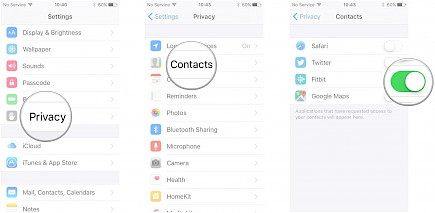 Read the Privacy Policy before installing any app. You can turn the track off when you aren't actively using an app, like weather apps or ride-sharing apps. However, some apps require you to track your location to function. Many smartphone applications steal your data, so keeping an eye on your privacy settings is a good idea.
How to check App permissions?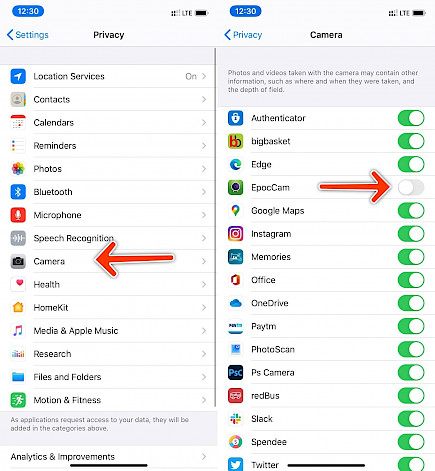 Go to Settings->Privacy to check the permissions of your app.
You will see a list of categories such as Bluetooth, Contacts and microphones, Location Tracking, Bluetooth, and Photos.
To see which apps have access, you can click on the specific category. Permissions can be granted or revoked as you wish.

You might also like