There are still four months before Apple unveils the iPhone 14 line-up. But, many reports for well-renowned analysts and enthusiasts have confirmed that the device might not actually be as good as people are anticipating.
So, today we plan on going deep and finding out, will the iPhone 14 be a disappointment or a real success story for Apple?
And, we would love you to join us on this journey…
The News:
The iPhone 14 Pro and iPhone 14 Pro Max will feature thinner bezels and a "pill-punch" TrueDepth array design. However, the standard iPhone 14 models are thought to not have these upgrades.
The iPhone standard models will also be missing Apple's latest chip. This is because the "A16" is reserved for the iPhone 14 Pro. The rumors suggest that the standard iPhone 14 models will be stripped of a variety of features exclusive to the iPhone 14 Pro models.
"Pill and Hole-punch" TrueDepth array camera array in lieu of the notch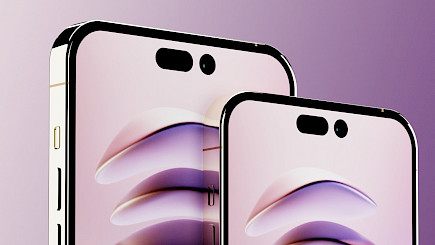 Taller displays with thinner frames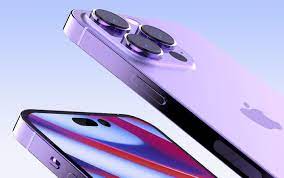 more rounded corners compared to the iPhone 13Pro.
A16 Chip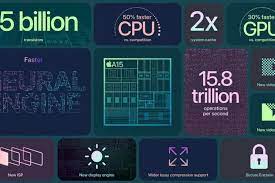 48-megapixel Wide Camera with 8K Video Recording capability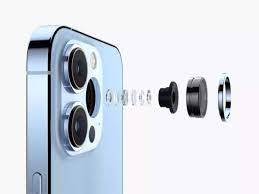 Other, less credible speculations concerning the iPhone 14 Pro variants include a titanium chassis and a vapor chamber heating system.
Apple appears to be continuing its trend of separating its Pro and non-Pro iPhone models. Many new features are first introduced on the Pro models before moving down to the non-Pro models. The standard iPhone 15 models will be equipped with the iPhone 14 Pro's pill-punch TrueDepth array camera design.
iPhone 14 features
The larger size option will be available on the iPhone 14 Max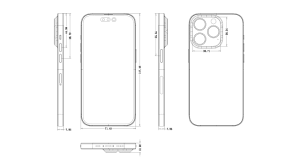 After disappointing sales of the iPhone 12 mini and iPhone 13 mini, Apple is reportedly planning to discontinue the small-form iPhone and introduce an upgraded model.
The iPhone 14 Max will be positioned above the iPhone 14 and will feature a 6.7-inch display, similar to the iPhone 12 Pro Max and iPhone 13 Pro Max. The iPhone 14 Max will likely offer the same features as the iPhone 12 and iPhone 13 models in recent years, but with a larger display.
The iPhone 14 Max will be available for those who are looking for a bigger display but don't need the ProMotion display or the telephoto camera. The iPhone 14 Max may be the most prominent visual change in the iPhone's lineup this year.
50% more memory will be available.
Apple analyst MingChi Kuo believes all iPhone 14 models will have 6GB of memory. The iPhone 14 Pro models will have LPDDR4X memory, while the iPhone 14 models will have LPDDR5.
The iPhone 13 mini, iPhone 13, and iPhone 13 all have 4GB of memory. However, the iPhone 13 Pro Max and iPhone 13 Pro Max both have 6GB of memory. These numbers are unchanged for the iPhone 12 line-up. Kuo stated that all iPhone 14 models would have 6GB of memory.
However, the iPhone 14 Pro Max and iPhone 14 Pro Max will offer LPDDR5 memory, which is up to 1 and a half times faster and 30% more efficient than previous iPhone 12 models.
The iPhone 14 and iPhone 14 Max have 50% more storage space. This could allow it to keep more browser tabs and apps open in the background, speed up resumption, give developers more room to create powerful, memory-hungry applications, and make them more future-proof.
Battery life has improved.
The iPhone 14 and iPhone 14 Max may offer better battery life due to the new 5G chip.
According to TSMC, the iPhone 14's 5G RF chips were manufactured using the 6nm process. This allows for a smaller chip and lower power consumption. The chip's 6nm RF process allows it to consume less power in both the sub-6GHz and mmWave bands of 5G while still delivering high performance.
The iPhone's large RF transceiver part inside is being reduced to make it more efficient. This will allow for greater physical space. Every square millimeter of more volume is claimed to make it possible to fit a larger battery. The iPhone 14's improved efficiency and miniaturization are expected to lead to longer battery life.
Wi-Fi 6E Connectivity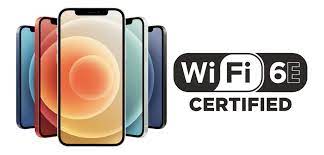 All iPhone 14 models will support Wi-Fi6E. Wi-Fi 6E provides all the capabilities and performance of Wi-Fi 6E, including faster data rates and lower latency.
It also extends the 6GHz band to offer higher speed, better performance, and lower latency. This spectrum adds more airspace to Wi-Fi 6E than the existing 5GHz and 2.4GHz bands, which results in greater bandwidth and less interference.
Satellite Emergency Features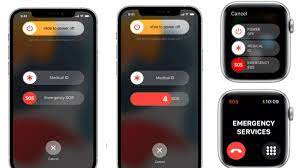 The Qualcomm Snapdragon X65 modem, originally rumored to be for the iPhone 13 line, is expected to enable a variety of satellite-based emergencies that will allow users to send emergency messages and report major incidents in areas without cellular coverage.
The Emergency Message via Satellite will enable users to send emergency messages and contacts from a satellite network even if there is no WiFi or cellular signal.
This new communication protocol, which will appear alongside SMS and iMessage, will display gray message bubbles and limit the message length. A feature that allows users to report major emergencies such as plane crashes or fires via satellite communication will also be available.
These features are still being developed and may launch in 2022, according to other estimates. However, the feature is more closely associated with the iPhone 14 (or Apple Watch Series 8) and the iPhone 14.
Improvements to Ultra-Wide Cameras
The iPhone 14 models will not get the 48-megapixel wide camera and instead stick with the iPhone 13's 12-megapixel wide camera. However, all 2022 iPhones could see improvements in the Ultra-Wide camera.
The iPhone 13 Pro featured a new f/1.8 6P (six-element lens) Ultra-Wide camera with autofocus. The improved f/1.8 Ultra-Wide camera will be available in both the iPhone 14 and iPhone 14 Plus models this year.
Winding-up
For 2 years people have been expecting something new. A bigger screen, the exclusion of the notch, or a new charging port.
Thus, a lot of pressure is resting on iPhone 14's shoulder.
But, will it be able to deliver?
Well, we'll have to wait and see.
Thank you for being with us. We hope you liked what you read, we promise to be back soon with more updates about iPhone 14. But, until then stay tuned and have a Good Day!
You might also like