Who would not be waiting for the all-new iPhone 14 series? Are you one of those? If you are, you surely don't want to miss this article.
As here's every update/leak that we have regarding the upcoming iPhone 14.
iPhone 14: pricing and release date.
There's been no mention regarding the launch time of this year's iPhone 14. Based on the past Apple iPhone launch events, we'd like to see an iPhone 14 make its debut in September 2022.
Based on Apple's past patterns in line with Apple's past patterns, it is possible that the iPhone 14 could be revealed Tuesday, Sept. 13, and it could come just 10 days later, on September 22.
However, this is only speculation.
Price-wise, it's also difficult to determine. However, we believe that an iPhone 14 will match the cost of an iPhone 13, which is priced at $799. The iPhone 13 starts at $799 for the basic iPhone 13 and $999 for the iPhone 13 Pro. But, there may not be an iPhone 14 mini at all, and we'd expect to see a bigger 6.7-inch iPhone 14 Max priced at $899.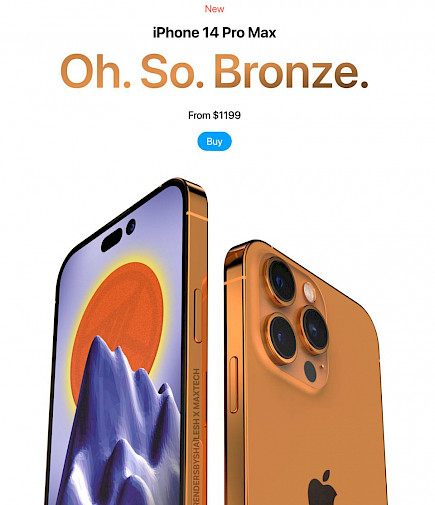 From there, it is possible that you can expect that the iPhone 14 Pro could cost $999, while the iPhone 14 Pro Max could cost $1,099 or more.
The basic iPhone 14 is expected to stay in the range of $799 and the brand new iPhone 14 Max is tipped to be priced at $899. However, it is possible that the iPhone 14 Pro might hit $1,099, which would be $100 more than the $999 iPhone 13 Pro. The iPhone 14 Pro Max may have a similar price rise, reaching $1,199. The comparatively significant increase in the launch price will surely be a burden on the pockets of those who are hoping to buy a top-of-the-line next-generation iPhone 14.
iPhone 14 design
Based on Jon Prosser and his Front Page Tech video, the iPhone 14 will look like an iPhone 12 crossed with an iPhone 4, in that it will have flat edges. However, those edges could also include a mute button as well as an array of rounded buttons to control the volume, which will be reminiscent of an earlier iPhone model, the iPhone 4.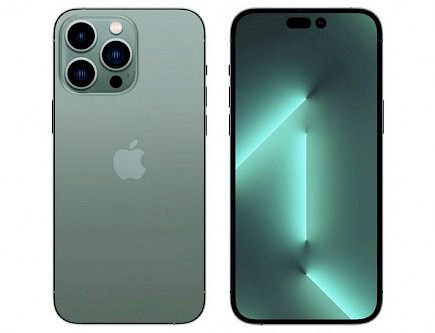 It is believed that the edges of the iPhone 14 are made of titanium. The iPhone 14 might be constructed from titanium, which would make it more durable and tougher than the iPhones before it. While the back will have a glass finish, it appears to have a smooth, satin-like surface.
A few sketches show iPhone 14 Pro models with the camera's raised array that is even larger than an iPhone 14 Pro, and Ming-Chi Kuo says that the larger module is required to house a 48MP camera, and it's not looking likely that the standard iPhone 14 will get a camera array that is flush with the rear panel.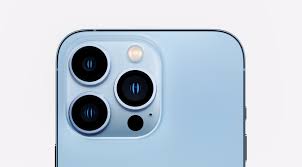 Some reports suggest that the iPhone 14 is tipped to finally remove this notch on the screen. As of now, the rumors are suggesting there's only going to be one model. The iPhone 14 Pro will be notch-free and will instead use an asymmetrical design that includes an oblong cutout for cameras and the pill-shaped cutout next to it that will hold the Face ID sensors. It could feature a slimmer bezel too, and make the display appear bigger.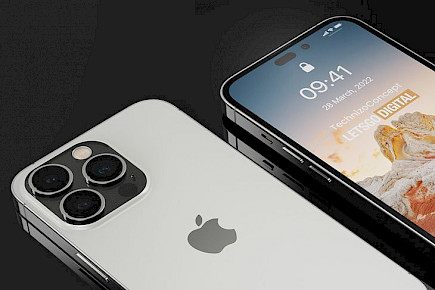 The reports were made more credible due to what seems to be an unreleased supply chain image that shows the display panels of the 4 iPhone 14 models. Although the iPhone 14 and iPhone 14 Max appear to have retained the notch on the display, the iPhone 14 Pro and iPhone 14 Pro Max are believed to have eliminated this notch in favor of a pill-shaped cut-out and what is believed to be a punch hole sensor or camera.
iPhone 14 display
We're anticipating a change within the iPhone 14 range, as we're likely to see the regular iPhone 14 and iPhone 14 Pro have a 6.1-inch display, as well as it's possible for the iPhone 14 Plus and iPhone 14 Pro Max to have a 6.7-inch display. Also, we'll never see a 5.4-inch mini.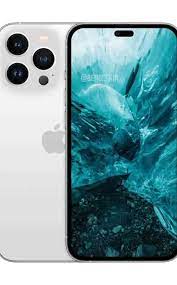 A report from Shadow_Leak reports that the iPhone 14 will have a 6.08-inch display (rounded up to 6.1 inches) and the iPhone 14 Max will have a display of a 6.68-inch display (rounded all the way to 6.7 inches). This is similar to the iPhone 13 and iPhone 13 Pro Max. However, the thing is that Pro models might be slightly bigger (to 6.12 inches and 6.69 inches, respectively) due to the new bezels.
Winding-up
And that was everything we knew about the upcoming iPhone 14.
Hope you liked the article. We will be back soon with more updates about iPhone 14. But, until then, Stay tuned and have a Good Day!
You might also like