When the new iPhone 13 was launched, Apple claimed that this new device had the best-ever camera setup it had made to date.
With new improved features, better optimization speeds, and revamped manual photographic mode. The camera module of the iPhone 13 is something other companies are envious of.
So, if you are a lucky person who owns an iPhone 13. Then, here's how you can shoot splendid macro photographs with your device.
What's the New Feature?
The iPhone 13 Pro and iPhone 13 Pro Max now have enhanced Night Feature photography capabilities, as well as a brand-new macro mode.
Macro photography is an acquired taste since it allows you to go far closer to a subject than you ever imagined. The iPhone 13 Pro's macro mode, much like in the image above, shows features in the flower bud that you wouldn't be able to see with your naked eye. The revolutionary lens design, focusing capabilities in the Ultra Wide on iPhone for the first time, and sophisticated software also enable macro photography, which has never been feasible on an iPhone before. Users may capture clean, stunning photographs that seem larger than life with a minimum focus distance of 2 cm.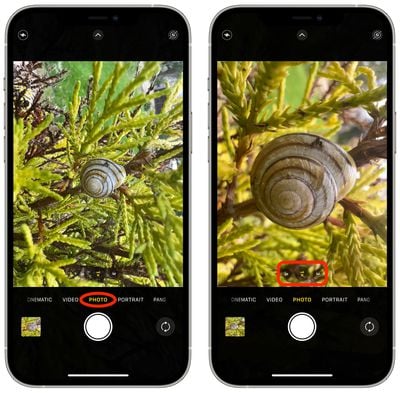 With Macro Mode, you can go closer to your subject than ever before and capture some truly amazing photos, all without the need for a high-end DSLR or an expensive telephoto lens. Instead, simply take out your iPhone 13 Pro and capture the photo you like.
Using Macro Mode
Apple has taken a dubious decision by enabling you to utilize Macro Mode on the iPhone 13 Pro for whatever reason. The transition to macro mode is done automatically rather than providing a specific option in the Camera app. But, before we go any further, here's how to utilize Macro Mode on the iPhone 13 Pro: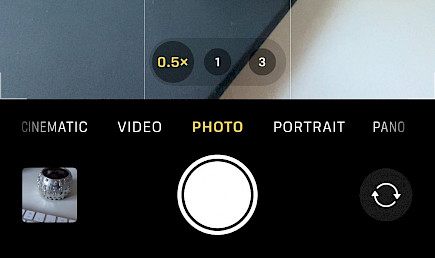 On your iPhone 13 Pro or 13 Pro Max, open the Camera app
Switch to the ultra-wide camera lens by pressing the 0.5X button
To get as near to the thing as possible, move your iPhone ahead
Your iPhone 13 Pro will automatically activate Macro Mode when you reach a distance of 2cm. When you activate it from within the Camera app, the preview image changes from fuzzy to clear without you having to do anything. There are a couple of things about macro mode on the iPhone 13 that are frustrating. For starters, despite the improved cameras, the iPhone 13 and iPhone 13 mini do not have this feature. Second, and maybe more crucially (for Pro users), there is no option to use this in the Camera app. Apple has verified that a dedicated button will be added to the Camera app in a future update as of this writing. The first developer beta for iOS 15.1 has been launched but is not yet available. However, we wouldn't be shocked if it showed up in a future update.
Take Care of these tips
There are a few guidelines to follow when photographing with a Macro Lens.
FOCAL LENGTH
Make sure you understand the magnification ratio before purchasing a lens. A true macro lens has a magnification ratio of 1:1 and does not have a zoom capability.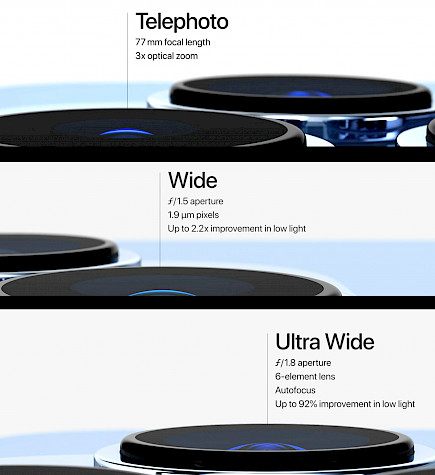 The SANDMARC iPhone macro lens adapter is a true macro lens with a 10x magnification capacity. The focusing ratio of a common macro lens is 1:1. However, depending on the camera and lens you're using, the best shooting distance differs. True macro lenses will be primed, which means the focal length will be set and will not be able to zoom.
The iPhone macro lens has been resized to work with the iPhone camera lens. The SANDMARC Macro lens has a fixed focal length of 25mm. It comes with a lens hood that rests against the subject and makes focusing simple.
MAGNIFICATION RATIO
The magnification ratio measures the difference between the size of the picture acquired by the camera sensor and the size of the item being shot. This means that a 10:1 optic may project a picture that is 10 times the size of the item. A macro lens with a 1:2 ratio, on the other hand, projects just half the size of the item.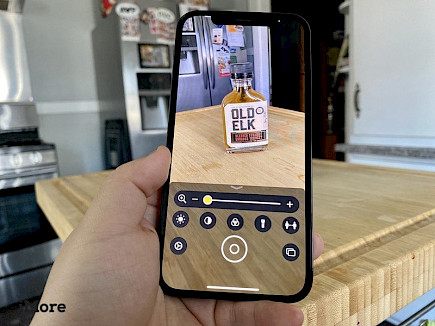 Before you buy a lens, make sure you know what the magnification ratio is. A genuine macro lens does not have a zoom function and has a magnification ratio of 1:1. The SANDMARC iPhone macro lens attachment is a real macro lens with a magnification power of 10x that of an iPhone camera.
IMAGE SHARPNESS
When using a macro lens attachment, the lens system on later iPhone models with a built-in telephoto lens is ideal for obtaining excellent sharpness. The combination of the two lenses improves image clarity and allows you to capture photographs that are even better than certain DSLR cameras.
Wrapping Up
So, now you are all set to use the Marco photography mode on your iPhone 13.
Hope you liked the article. We post similarly great stuff every day so, don't forget to visit again. Good Day!
You might also like