The recent release of iOS 15.1.2 ensures a few major fixes and firewall updates. But, since this update, a brand new bug has been affecting thousands of iPhones worldwide.
This new bug is called the Pink Screen.
As named, this bug causes the whole screen of your iPhone to turn pink and glitchy.
So, if you are of those thousand people who are suffering from the pink screen then, this article is for you.
Today we will talk vastly about this new bug, what causes it and what's action you can take to prevent it.
Thus, without further ado.
Let us begin…
The pink screen bug
Apple's most recent iPhone 13 series has been causing problems for a few users. Many users have reported experiencing the issue of a "pink screen" on iPhone 13 models. In addition, users say their iPhone screens are becoming pink.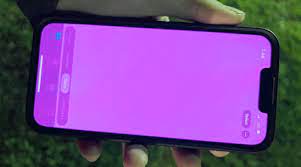 This is happening when using iPhone 13 models, including the regular iPhone 13, iPhone 13 Mini, iPhone 13 Pro, as well as iPhone 13 Pro Max users too. Apple acknowledged the issue, admitted to the issue and stated that it was an issue with the software.
It has asked users to upgrade the firmware on their iPhones to the most current iOS update and update every app installed to avoid any compatibility problems.
According to an article on 9to5Mac, iPhone 13 series users have been complaining about issues with their "pink screen" since October. The majority of users have raised the issue via Apple's official community support forum.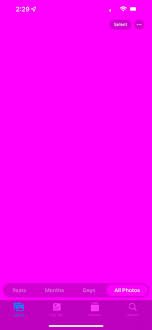 One user claims that his iPhone 13 Pro's display turned pink for a couple of seconds, which led to random crashes. As a result, the user claims the phone was replaced with the unit. However, the complaint posted in the Apple Support Community forums attracted the attention of others who were also experiencing the problem.
As a result, a few users took the initiative on Reddit to seek help to discuss the issue regarding their new iPhone.
Although Apple hasn't yet responded to the issue officially through the support community forums, a report in MyDrivers mentions the Apple customer support representative as declaring that Apple has been aware of the problem and that it's an issue with the software that users are using.
The report states that the customer support representative recommended that users install the latest version of the update after backing up their data. They should also update all their apps if there's a compatibility issue that affects the iOS developed for their iPhones.
As we mentioned previously, Apple has not officially replied to user complaints. However, Apple recognizes the issue, which makes us believe that a solution could be in the works.
Problems with the iPhone 13(till now)
We've been hearing about iPhone 13 activation issues. But, of course, problems with activation are always a problem for the latest iPhone models, so this shouldn't be unexpected to learn about.
If you're experiencing issues activating your brand new iPhone 13, check the System Status page of Apple. If you aren't seeing a green image on the right side of iOS Device Activation, you'll need to wait until it's green and then try activating your phone once more.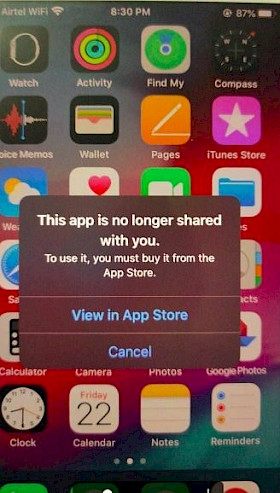 If the symbol is green and activation doesn't work, make sure you have a SIM card inside your iPhone.
In addition to those issues, there are also issues with third-party as well as first-party applications, excessive battery drain, Face ID issues.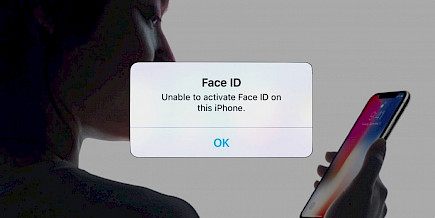 This includes problems that involve CPAP masks, ongoing noise cancellation problems, Exchange issues, Wi-Fi issues, and various CarPlay issues that contain frequently occurring crashes, frequent iCloud issues, Bluetooth issues, audio issues, and issues with logins.
A few iPhone 13 owners are complaining of issues with their pink screens, which render the device unusable without restarting the device. Apple acknowledges the problem and has stated that it's a software issue, but it's not clear when they will fix the issue.
A lot of iPhone 13 users are complaining about issues with touch, where the display on the iPhone isn't responsive to swipes and gestures.
We've also been hearing about 5G and LTE cell phone problems with data. Users are reporting that their cellular service is dropping suddenly while traveling. Others are complaining about the speed of 5G.
It's essential to keep in mind that 5G is a relatively new technology and coverage remains quite uneven. There are some frustrations associated with slow 5G performance that will be resolved as the carriers such as AT&T, Verizon, and T-Mobile develop their networks for 5G.
How to fix iPhone 13 issues?
If you encounter an issue with your iPhone, there's a good chance you'll have the ability to resolve it on your own.
However, in some instances, you'll need to call Apple support or bring your device to one of the Apple Stores.
Winding Up
And that was all you need to know about the new Pink Screen bug on iPhone 13.
We will notify you about any possible solution to this bug.
Until then, Stay Tuned and Have a Good Day!

You might also like