With the update of iPadOS 15, there are many features and improvements. The Safari update is one of them.
In this article, we will discuss the new safari update as well as the features of the iPadOS. So make sure to read this article till the end to find out more about the topic.
Let's start…
New safari update
Safari now has a new tab bar that matches the color of the webpages and integrates tabs, the toolbar, and the search box into a single compact design. For the first time, tab groups allow you to manage tabs more simply across devices and browser extensions.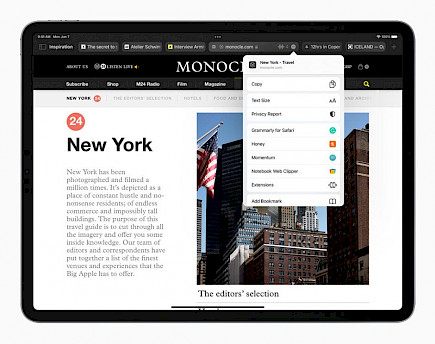 Quick Note
Quick Note is an exciting new iPad feature that gives users an efficient and straightforward method of taking notes from anywhere throughout the system. Users can open Quick Note anywhere to jot down their thoughts and even include links, giving users an easy method of getting back to the exact thing they were thinking about. Within the Notes application, you can find brand-new tags as well as a tag browser and tags-based smart folders. In addition, mentions to inform colleagues and an Activity view is now available in shared notes.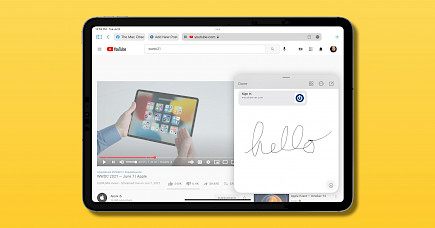 Focus
Focus is a brand new feature that helps you in filtering all your notifications as well as applications according to what a user would like to concentrate on at a specific moment. For example, suppose the user's Focus is blocking notifications and notifications. In that case, their status will be shown to other users in Messages. iPadOS will suggest an appropriate Focus for various situations, like working hours or settling down to bed, by utilizing on-device intelligence. However, users can also make their own custom Focus. If Focus is established on one Apple device, and it is automatically applied to all Apple devices.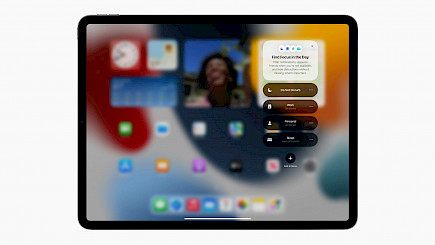 Live Text
Live Text is a brand new feature that makes use of on-device intelligence to detect text in photos that users can highlight or copy. Spotlight now allows users to look up photos using the location, person, scene objects, text, and more. In addition, Spotlight is now offering web image search as well as more detailed results for musicians, actors, television shows, and films. Improved results for contacts include recent conversations, shared pictures, and locations if the information is shared via Find My.
Swift Playgrounds
The iPad can be used to create iPhone and iPad applications with Swift Playgrounds and submit them directly to the App Store. The code is instantly reflected in the form of a real-time preview while building the app, and users can use the app in full-screen mode to test them. In addition, a new format for projects that are based on Swift packages can be edited and opened in Swift Playgrounds to be used on iPad as well as in the Xcode application for Mac.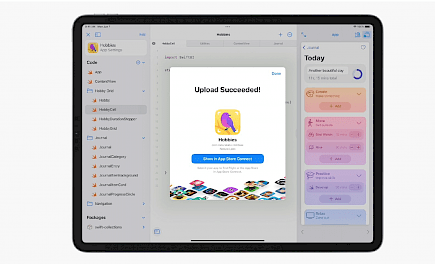 Share play
iPadOS 15 offers voice isolation, as well as Spatial Audio to FaceTime, calls so that voice sounds as if they originate from the place where the user is on the screen. FaceTime also allows portrait modes with a fresh grid display that lets you see more faces at once. SharePlay is a brand new feature that lets users join media files in synchronization during FaceTime calls. The users can create shareable hyperlinks for the scheduled FaceTime call. These links can be accessed via Android or Windows devices.
Other features include
iPadOS 15 has introduced a Translate application in the iPad device with new features that can detect when you are speaking and automatically translate your voice. As well as an option to have a face-to-face view, as well as the ability to translate text across the entire system, including handwritten text.
There are numerous adjustments and enhancements like Universal Control to seamlessly use the same keyboard and mouse across both the iPad and Mac. As well as drag-and-drop file uploads and features within the Maps app include the globe view. In addition, a brand new 3D experience when you travel in cities, new options that can be used for Memories inside the Photos app. And a system-wide Shared with You features for highlights of content posted in Messages conversations. As well as a new for All of You row in the TV app, which recommends entertainment for all of the household as well as many more.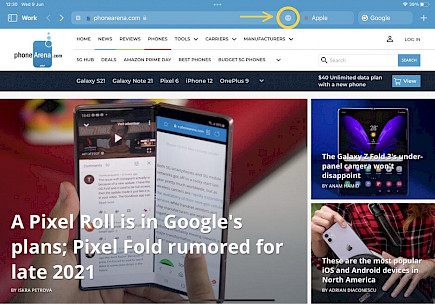 iPadOS 15 was made available on 20th September 2021. It is compatible with the iPad mini 4 and later, iPad Air 2 and later, iPad 5th generation and later, and all iPad Pro devices.
Improvements in Multitasking
iPadOS 15 brings a range of improvements to multitasking for the iPad. A new menu for multitasking at the top of the apps allows users to access Split View, Slide Over, full screen, central window, or even close the window with ease.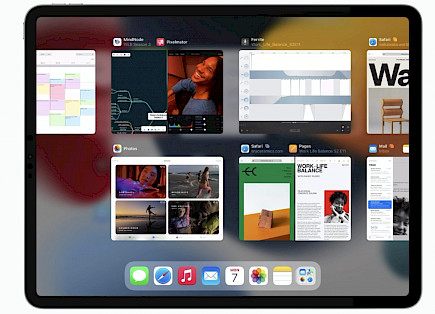 The multi-window shelf provides rapid access to all the windows open in an app. The shelf will appear when you open an app and disappear when it is used by the application. On the shelf, users can tap on windows to open them or move away to shut them.
When the user is in Split View, the app shifts to reveal it as the Home Screen, giving access to the entire Home Screen pages and the App Library.
Users are able to open a window at the center of the screen when using apps such as Notes, Messages, or Mail. For example, by pressing and holding on to the email message or Note, or conversation, it will display in a window that is centered on the screen.
This lets you view content without having to leave the current screen, and you may place the centered window on the shelf by swiping down on the multitasking control, or you can create a Split View or Slide Over.
Winding-up
And that's all about the new Safari update.
Hope we could enlighten you. If you like the article do not forget to share your support by commenting and sharing it. Good Day!

You might also like