Apple Beta Software Program lets users download the latest beta version of iOS 14 firmware. In this guide, you will find information on how to install the newest pre-release iOS beta profile and without a computer. Install the latest version of iOS 14 beta without a computer. iOS 14 will launch in late September 2020.
Download iOS beta profile
To download the iOS 14 beta without a computer it's required to install a profile on your iPhone, iPod, or iPad. Please note that you are about to install the beta system. Always back up your data and files before installing public beta versions of iOS to avoid any data loss if something goes wrong.
Step 1. Click Sign Up on the Apple Beta page and register with your Apple ID.
Step 2. Log in to the Beta Software Program.
Step 3. Click Enrol your iOS device.
Step 4. Navigate to beta.apple.com/profile on your iOS device or use iOS 14 profile.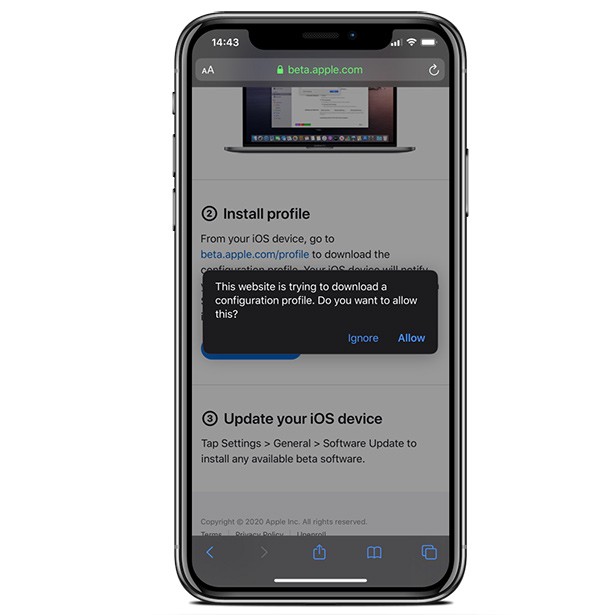 Step 5. Download and install the configuration profile and tap Allow.
Step 6. Download the iOS beta version from Settings → General → Software Update.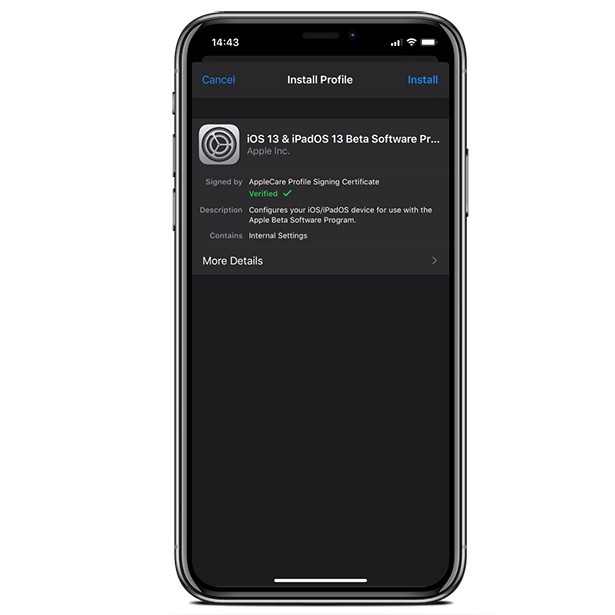 If you signed up for a previous iOS version's beta last year you may need to uninstall the profile for that and then re-enroll for the new one. To revers all changes you need to restore the device from iTunes. Once you've completed the installation of the iOS 14 public beta the device will restart.
iOS 14 beta supported devices
First, you'll have to make sure that your iPhone is capable of running iOS 14. Here's the full list of supported devices. If your device is not listed below, you'll be unable to run iOS 14 in public beta form or when it's released. iOS 14 beta profile can be installed without a computer.
iPhone 11
iPhone 11 Pro
iPhone 11 Pro Max
iPhone XS
iPhone XS Max
iPhone XR
iPhone X
iPhone 8
iPhone 8 Plus
iPhone 7
iPhone 7 Plus
iPhone 6s
iPhone 6s Plus
iPhone SE
iPod touch (7th generation)
You might also like