Twitter's iOS app now offers the ability to create your GIFs. Although users have been able to tweet GIFs for a while, the new feature to make your GIFs is very welcome.
And, in today's article, we will guide you through the steps by which you can create customized Gifs with the Twitter app on your iPhone or iPad.
Thus, without further ado.
Let us begin…
What are GIFs?
You've probably used GIFs before. GIF stands for graphics interchange format and is a short animated picture that can easily be shared on various social media platforms.
GIFs are popular because they allow people to create animations and reactions without having to use a video.
How to create a GIF using the Twitter App for iPhone?
Although sharing GIFs in tweets has been possible for some time, the ability to create custom GIFs within the app is new.
You can use the iPhone's camera interface to create a GIF. If you have ever tweeted a video or photo before, you will likely be familiar with this process.
Open the Twitter App on your iPhone.
Click the "Compose Twitter" button in the lower right.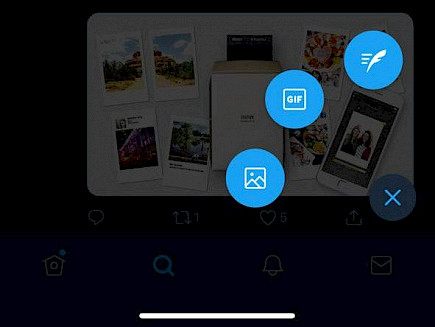 Tap the camera and you will see the GIF option in the bottom corner.
Tap on the GIF and then tap on the Register buttons.
You can use the Record button to record a short clip (of a few seconds), which you can then use for a GIF.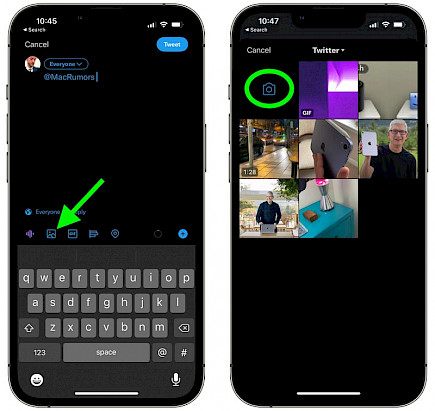 To choose the type of GIF that you wish, tap on either the single or double arrows to record. The single arrow will only play forward, while the double arrow will play forward and backward.
After you are satisfied with the result, tap Use. Tap Retake to re-record your GIF.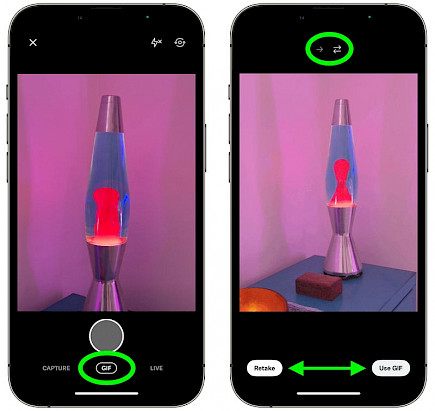 That's it. You are now ready to share your very own GIF with the world! The feature was not available for Android users as of March 2022.
However, it will most likely soon be available for iOS users. It's also not available for iPad users, so they will need to wait until an update is released.
You can save the GIF to your photos folder so you can use it again if needed. Twitter recently added new features to its iOS app, including a downvote function, a sort by reply feature, and so forth.
It's great to see the app getting new features. These will hopefully be available for Android and iPad as well.
Third-party Method
There are other methods by which you can create your GIFs and then upload them to Twitter or other social media apps. This is how you can create your GIF with third-party apps such as Tenor and GIPHY.
Get the GIPHY iPhone app or go to the website.
Sign up now on GIPHY by clicking on the "Create" button in the top right.
GIPHY will show you a variety of stickers and effects that you can use in your GIF. You can also change the background.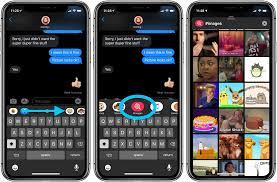 Once you are done adding effects, tap on the record button to add stickers. Finally, tap the arrow to create a GIF.
You can now tap on Upload to GIPHY and enter tags so that you can search for it.
Once you have uploaded it, you can go to Twitter and tap the "Create Tweet" button. Next, tap the GIF button and then enter your GIF name in the search box.
This is how you create your GIFs on the Twitter app. This feature is currently only available to iOS users, but it will soon be made available to Android users.
Winding-up
And that's how you create customized Gifs on the Twitter app of iOS.
Hope you liked the article. We will be back soon with other fun hacks and tutorials, until then. Stay Tuned, Good Day!
You might also like