Apple released its first beta version of iOS 15.5 and iPadOS 15.5.
And here's everything you need to know about it…
iOS 15.5 first beta: Everything about it
Developers have been getting the first glimpse of Apple's latest iOS 15.5 and iPadOS 15.5 updates before their official launch. The new updates come one month after the public release of iOS 15.4 and iPadOS 15.4.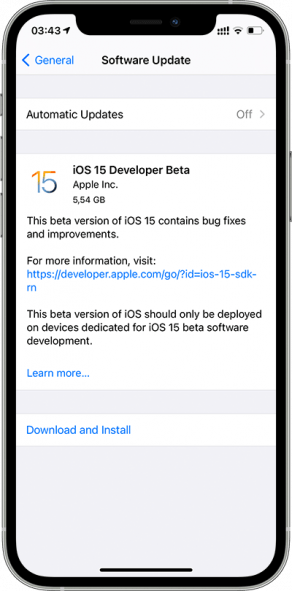 This iOS 15.5 beta version includes the code that allows support for apps that make external purchases, as reported by the media. Apple is also reported to have added reference to the Apple Classical app, aimed at providing an extensive collection of classical music alongside the usual tracks available on Apple Music.
Developers who have already signed up for the beta testing program can download the iOS 15.5 beta 1 version from Settings. However, there aren't specifics on when the update will be released to the public.
According to many sources, the most recent iOS beta supported apps to provide third-party payment services. There is also an option to inform users that getting rid of an app with external payments support would stop the app from managing subscriptions and purchases via the App Store. Users will be notified when they launch an app that has external purchasing support for the first time. However, the alert will not be displayed for all apps that support it.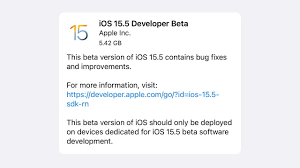 Apple has set guidelines for the App Store guidelines for enabling the "External Link Account entitlement" for reading apps that offer digital content. The guidelines say that those apps that offer in-app purchases for the iPad and iOS aren't eligible to make use of an external hyperlink. The application that is submitted that has the new entitlement will also require approval from the Apple App Reviews team.
Apple's move comes on the heels of pressure from regulators in the last few months
The South Korean regulator said in January that Apple planned to enable third-party payment alternatives on the App Store in the nation. Dating apps from the Netherlands can also use
Apple's in-app purchases system and a third-party option or an external link.
MacRumors said iOS 15.5 beta 1 contains a reference to the Apple Classic app.
In August of last year, Apple purchased the classical music streaming service Primephonic and announced plans to launch an application to cater to the category. This Apple Classical app might be the final product. The new app is expected to include Apple Music features such as Lossless and Spatial Audio support.
The latest iOS beta release comes with an updated Home app that includes WiFi signal bars that indicate whether HomePod HomePod connects to the Internet. The beta version also includes the Wallet application that has buttons for sending and requesting in the Apple Pay Cash section. The company has changed the name of Apple Pay in the Messages app to Apple Cash. The Wallet app comes with a new logo. The iTunes Pass is available in the form of an Apple Credit Card.
iOS 15.5 and iPadOS 15.5 are expected to be released with the ultimate editions of iOS 15 and iPadOS 15 and iPadOS 15, respectively. Apple is expected to announce iOS 16 later this year. The next-generation iOS release is expected to be announced during the June conference of WWDC 2022.
WWDC 2022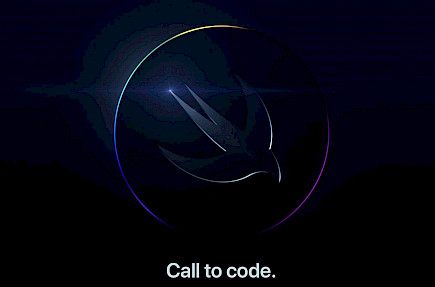 The tech giant has revealed that Apple will host this year's Worldwide Developers Conference (WWDC) from June 6 to June 10, 2022.
The annual Developer event is Apple's largest event. Developers will be held virtually every year and will feature Apple's unveiling of glimpses of its brand new iOS 16 features to be made available later this calendar year on the iPhone 14 series and other models.
Apple uses its WWDC platform to show off its most recent innovations in iOS, macOS, iPadOS, watchOS, and TVOS. It also allows developers to access Apple engineers and technologies to generate concepts to develop games and immersive experiences. Apple will show the latest versions of iOS 16, iPadOS 16, macOS 13, watchOS 9, and tvOS 16 during WWDC 2022.
Apple's vice president of Worldwide Developer Relations and Enterprise and Education Marketing, Susan Prescott, announced. "WWDC22 invites developers from all over the globe to gather to discover ways to bring their most innovative ideas to reality and push the limits of what is possible."
The company stated that its growing global community of more than 30 million software developers would "gain knowledge and gain access to the technology and tools that will help them bring their ideas to life." Apple will also hold an event for students and developers on June 6 in Apple Park to watch the keynote address and State of the Union videos.
The tech giant based in Cupertino will concentrate on software at the event. However, Apple is also expected to reveal a brand new Mac Pro with the high-end M1 Ultra chip. Apple introduced its M1 Ultra chip earlier in 2022 and its Mac Studio and the Studio Display.
You might also like