Hang on!!! Didn't you hear about the latest version of iOS15.4.1?
Apple has released a new round of software updates for its mobile devices.
It has targeted solving some basic problems faced by the previous versions. But, there's still a long way to go.
Today we will talk about the latest release iOS 15.4.1 and also get to know about a few issues that need fixing in the later version.
Thus, without any further ado.
Let us begin…
HIGHLIGHTING UPON THE LAST VERSION OF iOS
The last version of iOS15.4 was released on 14 March 2022 (approx. 20 days ago). It initially was released on iPhone SE (3rd generation) and iPad (5th generation). Talking about its features, it offered users a great deal. Let's have an overview of some of these features.
Face ID while appearing a mask option on iPhone 12 and newer. New emojis, including faces, hand gestures, and household objects made available to the keyboard.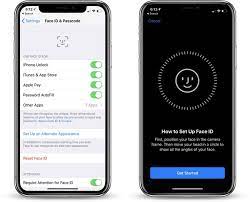 Siri can provide time and date information on iPhone XS, iPhone 11, or newer.
Improved connection and Bluetooth connectivity.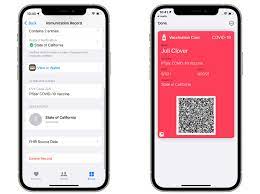 Vaccine cards (EU digital COVID certificate support in health enables you to download and store verifiable versions of Covid-19 vaccinations).
So far, this version for many users has proved to be stable and steady.
PROBLEMS FACED BY SOME OF THE USERS IN THE 15.4 VERSION
Users complained of improper working of magnifier, the keyboard was unresponsive at times, high system data reading, location toggle not available at Control Panel, and some minor bugs.

APPLE, which is always concerned about its users, on 31 March 2022, presented the latest version of iOS15.4.1.
LATEST VERSION OF iOS (CRAZY!!!) LET'S FIND OUT HOW
iOS 15.4.1 was released for all supported devices and brings updates to iPhone and iPad. iOS 15.4.1 is a bug fix and security update that fixes battery drain with iOS15 .4.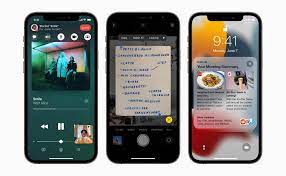 Users can upgrade to the latest version from the Software update screen. In addition, your device may automatically show a notification informing you about the new version of iOS.
Though it is a minor release, it does bring out some the good updates to fix bugs and security issues.
For example, you are getting a fix for Braille devices becoming unresponsive while navigating text. In addition, there might be various performance improvements.
Still, the main focus is on fixing the battery drain issue. Fixing of the music bug excited most of the users as earlier music would cause a lot of battery drain. Additionally, you may see some more preferences while restoring your device.
HOW TO UPDATE THE LATEST VERSION
The updates can be downloaded for free, and the software is available on all eligible devices over the settings app. To access the new software,
Go to settings
Access the general option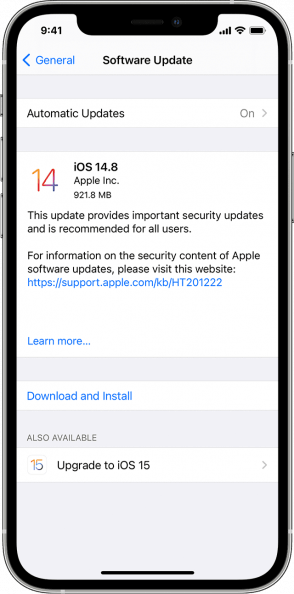 SHOULD YOU INSTALL THE LATEST VERSION?
Talking about the installation of this version, one should definitely go for this. The storage bug is 100% fixed, and the storage list also loads instant quickly.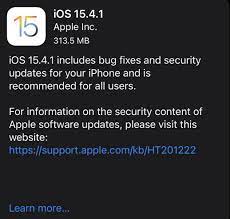 It made happier to the users who always complained of the poor battery life. Furthermore, the Braille display is working much better. As well as it gives you additional security update protection, so definitely install this if you haven't already.
Also, users were quite worried about the launch of beta versions, so iOS could bring 15.5 betas in quite a few days. Also, it is expected that in August, iOS could bring a 15.7 update with more fixes, or it could entirely focus on iOS16.
Wrapping Up
It was quite nice to see the update released a few days ago, and I was amazed to see them patch an issue that many people were concerned about. We would highly recommend going up to this version of the software. On top of that, if you are on iOS14, we would at least consider going up to 15.4.1 as of this.

Till then, stay tuned for more informative articles!

You might also like